The Gemini New Moon on June 8 creates a springboard for fresh ideas, inspired action and making new connections. You have an outstanding opportunity to socialize, network and have fun. You are to share your ideas, vision and passion. You are a powerful creator. You create with your thoughts, words and behavior. You don't get what you want in life. You get what you believe. You deserve the best in life. Believe it. Live it. Raise your vibration. The energy you give out–are the results you get.
Gemini's ruling planet is Mercury, the messenger. Mercury is traveling though the sign of Cancer at the New Moon. Mercury is reminding you to think with your heart. Your feelings are your guidance system. Feelings tell you what is truly going on in each moment. Feelings guide you to your right choices, right life path and right relationships.
Mercury is forming a powerful "T-square" to Uranus and Pluto at the New Moon. On the one hand, Mercury can offer you a flash of insight, surprising realizations and brilliant breakthroughs. On the other hand, watch out for scattering your energy and overtaxing your nervous system. Do not allow other people to talk you into things that are not right for you. You can be a detective and cut through the superficial to find the truth for yourself. The truth will set you free, especially when followed by empowered action. Truth frees you from the illusions of this world. You were born to be free.
The Gemini New Moon is a gateway to evaluate what is holding you back from realizing your dreams. In the new energy paradigm, don't wait for the money to come before you start a new business, go to school, and/or change your life. You must take action first. Put your plans in motion, and the money will come as result of your initiative. Results come from inspired action—you act as if you already have what you want.
♦ What opportunities are available to you right now?
♦ What is holding you back?
♦ What would you be doing, if money was not a concern for you?
Neptune is the planet that rules dreams, creativity, and highest ideals. Neptune will be retrograde from June 7 through November 13. Neptune and Saturn are in a supportive relationship this summer. Their combined energy says that you can make your dreams real. Venus and Mercury are in Cancer, forming a rare "Grand Water Trine" with Neptune and Saturn. This empowers a healing Goddess vibration that nourishes you, your ideas, and your soul.
Neptune and Saturn also empower your intuition. Your intuition is like a muscle-the more you use it, the stronger it becomes. Using both your left brain and your right brain makes you more balanced, grounded, and successful. The combined Neptune/Saturn energy also upgrades your emotional intelligence. Being sensitive to the feelings of others increases your emotional intelligence. For instance, when you are empathetic, you connect sincerely, from your heart.
"People will forget what you have said, people will forget what you did, but people will never forget how you made them feel." ~ Maya Angelou
Realize that we are in this game of life together. United we stand. In unity we can solve our current dilemmas. There is great power in unity. "You are either part of the solution. Or, you are part of the problem" Goddess could not be here today so she sent you. You matter. Your voice counts. Who you are speaks louder than what you say. In Gemini, it is easy to say the right things people want to hear. However, we want be in our integrity when speaking and making promises. We want to be honest and sincere.
♥ What do you stand for?
♥ What do you believe is possible?
♥ What creative changes are you making?
Venus is the Goddess of love, beauty and abundance. Venus is in a challenging "T-square" with Uranus and Pluto on June 11-12. Venus rules what you like, enjoy and value. This alignment will give you the drive to evaluate what is working in your life. And, what is not working for you. Remember that, change happens inside of us first and then in our environment. For instance, if you want to change your life, you have to change yourself first. The change you want to see in the world starts with you. Inner Peace creates Peace in the world.
♦ What is breaking down?
♦ What changes do you need to make within yourself?
♦ What changes do you need to make in your relationships?
Gemini is the sign of the twins. Why is Gemini the symbol of twins? The twins represent a dual type of mind. Gemini's can see both sides of a question. Gemini's can jump with interest to each new idea being presented. The Gemini New Moon provides us with the opportunity to play, spread our wings and fly. Be like the butterfly. Free.
So, your days may be long, you may work hard and play hard. Yet, you can be so busy you forget to take time for yourself. You want to make time to play, have fun and see the lighter side of life. Focus on what is working for you. Focus on the positive in your life. If something is not working, rework it, or let it go. In challenging situations and/or a crisis, ask yourself: "What would I do if I loved myself?" Whatever the answer is for you, trust it. Follow your answer with inspired action.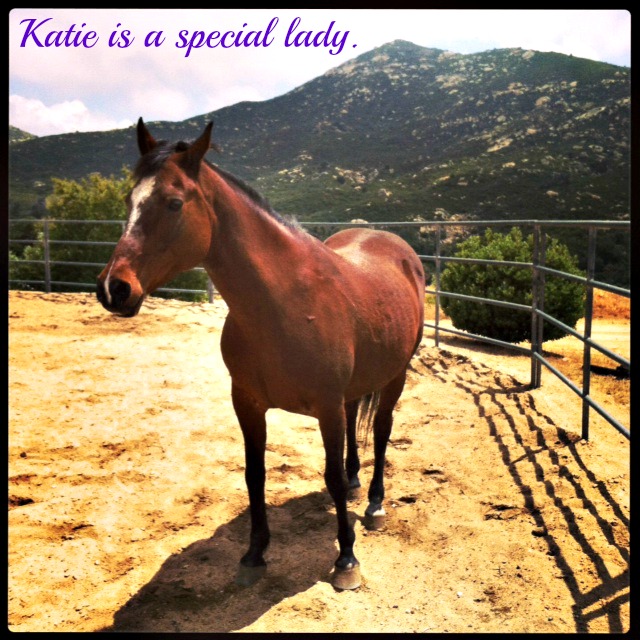 "We would never do anything that didn't make our heart sing!… And so you say, "But that choice doesn't seem to be there. There's this choice that doesn't make my heart sing, or sort of staying where I am. So what should I do?" And we say, we'd hang around and wait for something that makes our heart sing—and then we'd jump in with all four feet." ~ Abraham
Love and Peace,
Kelley Rosano
Happy Gemini New Moon!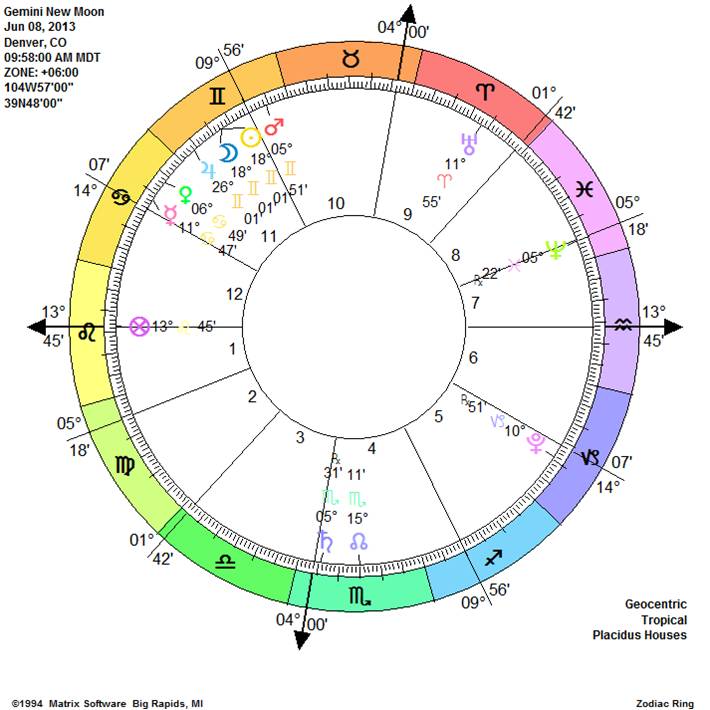 May/June Astrological Events
Mercury enters Cancer May 31
Mars enters Gemini May 31
Venus enters Cancer June 2
Neptune retrograde June 7 — November 13, 2013
Gemini New Moon June 8
Chiron retrogrades June 16 — November 19
Sun enter Cancer June 21
Capricorn Full Moon June 23
Jupiter enters Cancer June 25
Mercury Retrograde June 26 — July 20, 2013
Venus enters Leo June 27
Thank you for liking, favoring, sharing and subscribing!
 Your Awesome!

 For a detailed look into your personal, relationship, health and financial astrology
Schedule Your Astrology Session with Kelley
All our Astrology reports, such as our popular Astro*Talk, provide you with a detailed analysis of your birth chart. Astro*Talk is road map of who you uniquely are. Astro*Talk shows you where you are going in on your life path.
The Friends report and The Lovers report reveal not only how you approach relationships in general. The Friends Report and the Lovers Report show how you get along with a particular lover and/or friend. What is just as important? How they feel about and get along with you.
Any one of our Forecast Reports takes you as you are today. We then proceed to lay out a road map of where you might be tomorrow, the day after that, and for months ahead.
Thank you for liking our reports. You Rock!
Astrology Humor:
Prayers and Zodiacal Signs
ARIES: "Dear God! Give me PATIENCE and I want it NOW!"
TAURUS: "Dear God, please help me accept CHANGE in my life, but NOT YET."
GEMINI: "Yo God…(or is it Goddess?)…Who are you?…What are you?…..Where are You?…..How many of you ARE there? I can't figure you out!"
CANCER: "Dear Daddy, I know I shouldn't depend on you so much, but you're the only One I can count on while my security blanket is at the cleaners."
LEO: "Hi, Pop! I'll bet you're really proud to have me as your kid!"
VIRGO: "Dear God, please make the world a better place, and don't screw it up like you did the last time."
LIBRA: "Dear God, I know I should make decisions for myself. But, on the other hand, what do YOU think?"
SCORPIO: "Dear God, help me forgive my enemies, even if the bastards don't deserve it."
SAGITTARIUS: "OH ALMIGHTY, ALL KNOWING, ALL-LOVING, ALL-POWERFUL, OMNIPRESENT, EVERLASTING GOD, IF I'VE ASKED YOU ONCE, I'VE ASKED YOU A THOUSAND TIMES — HELP ME STOP EXAGGERATING!!!!!!!!!!"
CAPRICORN: "Dear Father, I was going to pray, but I guess I ought to figure things out for myself. Thanks anyway."
AQUARIUS: "Hi God! Some say you're a man. Some say you're a woman. I say we're ALL God. So, why pray? Let's have a party!"
PISCES: "Heavenly Father, as I prepare to consume this last fifth of Scotch to drown out my pain and sorrow, may my inebriation be for Thy greater Honor and Glory."