The

Cardinal Grand Cross

in late April coupled with the

lunar and solar eclipses

have worked their magic on all of us. Something has happened. There's a feeling that the time is NOW to finally deal with our lives and move ahead. It's time to break out of patriarchy's restrictions on possibility. Uranus in Aries leads the way: Uranus because it's the energy of breakthrough and awakening, Aries because we need a new beginning and new identity if we are going to live out our destiny.
The zodiac represents the archetypal laws that shape our life here on Earth. Whenever the Sun is in a sign, we pay conscious attention to that aspect of life. When the Moon is in a sign, our emotions are engaged with the activities of that sign. At a Full Moon, opposite signs and their issues are brought together for us to reflect on their meaning and their effect on us.
The signs of Taurus and Scorpio signify how we view the two basic laws of life: Life and Death, Creation and Destruction, Fulfillment and Annihilation. As you can imagine, people are feeling all the fears and needs tied up with these issues. To fulfill our new Aries destiny, we have to face what life brings us with self-awareness and humility, accepting necessary deaths to accommodate new life.
That's been a major problem with patriarchy—it refuses to accept the need for death and change before re-birth. It doesn't value the feminine understanding of life as cyclical. But that is the truth of our universe. We live in cycles as well as linear time. There must be destruction if there is to be new creativity. So by embracing our own psychological deaths and dealing with the emotional turmoil that arises when we give up long-term beliefs and patterns of behavior, we learn the lesson of death and re-birth. We take 'death as our advisor'. We bring back an ancient thread to the tapestry of society that's been lost for hundreds of years. We help the culture evolve as we evolve.
At the Taurus Solar eclipse, we were confronted with the question, "What do you value?" By asking the question, we get to notice if we're living out our values with others. And when we're not, we can understand why not and correct old behavior patterns. It's time to see if our personal values align with others' values, and that if we are to transform the culture, we need to live by our best values.
This Scorpio Full Moon asks us to contemplate the most important law of life—facing what needs to die and acknowledging what wants to live—so we can understand what we value and what supports our future growth. We cannot grow further as individuals or as a world until we accept don Juan's wisdom to take 'death as our adviser'. We fear death and refuse to face it until we are forced to—unfortunately, we are facing death because we let climate change get out of hand instead of dealing with it years ago. This Scorpio Full Moon can push us to face what we've refused to face and finally acknowledge the task. The U.S. Global Change Research Program came out with its report and recommendations this week and it does just that. It acknowledges the tasks ahead of us. Now we have to make our government do what it has to do slow down climate change and find ways to begin the healing of the Earth. We do this for our children and their children's children, who will have to live with the effects of our mistakes for decades and perhaps centuries to come.
Allow yourself to feel who you really are and to have the courage to show others who you are. That's the first step. Be Here Now! as Baba Ram Dass once advised.
Scorpio Full Moon
The Sun shines on the promises of Taurus—beauty, love, sensuality, fertility and peace. It's May, after all! But there are places where these gifts are dying. As stewards of the Earth, we have the responsibility to try and heal them. So as the Moon reaches her fullness, we are faced with the Death-aspect of Scorpio. Like Persephone looking back to her Underworld home where her husband Hades/Pluto still works his magic, we also have to look back and remember what we have learned about ourselves and others this past winter. We remember what aspects of our personality needed to die so we could have a renewed, more meaningful life.
We can also see what collective shadow elements we've let go of, due to last year's Moon nodes in Taurus (SN) and Scorpio (NN). In Taurus, it's our unconscious materialism. In Scorpio, it's our emotional need to dominate. These two traits are mainstays of patriarchy. If we can divest ourselves of these traits, we begin to turn patriarchy on its head. And as with all dealings with the Shadow, once we integrate what is driving that shadow, we can find a more balanced expression of those qualities. We become aware of how old values and traits can be re-birthed to give them new life.
Because this Full Moon is conjunct Saturn in Scorpio, it constellates the interaction between Saturn as the 'ruler' of Capricorn and Pluto as the 'ruler' of Scorpio. They are visiting each other's domains. So this Full Moon is also focused on the changes occurring in our culture and our responsibilities to each other.
The need for security can be transformed from a fear for our lives into a new centeredness in life. The need to achieve can be turned from self-gratification to using those skills to help others and change the world. The need to stand your ground can be transformed into the power to stand up for what is right and true. Instead of fighting wars, our soldiers can come home and rebuild America in peace. Corporate profits can become a more equitable corporate sharing with workers. We can elevate everyone's wealth by equal pay and socialized basic commodities. We need a capitalism that derives from creativity, not from boring work.
The need to love can be re-birthed from the need to possess to the openness of Love, which is discerning and yet not stuck in the romantic fallacy that there is only one soul-mate that can meet all our needs. Aphrodite's love knows our 'soul-mate' is often our best and most beloved mirror for our souls, but in the end, we have to be alone with ourselves to become our own Beloved and become the person we are destined to be.
Venus is in Aries, at exactly the same 14th degree of the Cardinal cross that occurred a few weeks ago. Venus opposes Mars retrograde in Libra on May 11, squares Pluto in Capricorn on May 14, joins Uranus in Aries on May 15 and squares Jupiter in Cancer on May 18. Venus faces Mars with the truth of interconnectedness, challenges Pluto to use power wisely, opens up our imaginations with Uranus and challenges Jupiter to expand our emotional intelligence.
Venus takes up the energies of this cosmic womb and adorns herself with them. Venus is the Great Connector, opening us to the truth of our times and helping us listen to our hearts. We can see how the world's heart is opening over so many issues. Venus will help us open our hearts to what is needed so we open our minds to new creative solutions for our common problems.
Venus, the 'ruler' of the Taurus Sun, is in Aries and Mars, the 'ruler' of Aries, is retrograde in Libra—they are visiting each other's homes. They are immersed in each other's sphere of influence; they are allowing themselves to engage in each other's power to learn how to channel it. With Mars slowing down to stop its' retrograde motion and turn direct on May 19th, the warrior archetypal just might re-emerge as a man of heart, courage and truth.
Venus in Aries can lead with the wisdom of her heart. Women, don't stop loving—you're strong enough to stand up for love. Mars in Libra can stand up with his courage for what is right and true. Men, don't be afraid of love—you are soft enough to bare it. It's time for men and women to reconnect in new, open ways. Don't let your fears concerning love stop you from letting your feelings out and trusting that both of you can will come to understand each other if you make the effort. Venus is in an opportune relationship with Mercury in Gemini, helping the conversation along.
The Sabian symbol for Venus at 14* Aries is: A serpent encircles a man and a woman in close embrace. This image speaks of a new more balanced consciousness, one that uses both the right and left brains. The basis of all thought is the imagination—the feminine right brain. Then the masculine left brain names and gives meaning to what has been discovered. The kundalini snake of Wisdom works within that balance. This is what Venus will bring to us this year as she moves around the zodiac.
Mars turns around his direction on Monday May 19 at 10* Libra: A canoe leaving narrow rapids reaches calm waters. Mars' journey has taken him to a sense of calm and purpose. He's been through life's troubled waters and now leaves behind his fears and grows confident in his ability to navigate through life in a peaceful way.The Future is ours to make of as we will.
The Sabian symbol for the Sun at 24* Taurus is: Naked Pluto seated proudly on his subterranean throne. Pluto, lord of the Underworld, holds the riches of all human experience in his domain. He shows us his power in his naked body, the wisdom of the body. He helps us access our inner riches if we are willing, like Persephone, to descend to the underworld and die, so that we may have new life. Steve Eardley, who wrote these revised Sabian Symbols, says that this degree and image 'gives us the ability to harness other people's energies for use in collective enterprises'.
The Sabian symbol for the Moon at 24* Scorpio is: Unscheduled speaker outlines his philosophy: the crowd begins to leave in confusion. Most people need schedules and rules to get by—they need the 'known'. When the unexpected happens, when someone lets them know that there are more possibilities then they can imagine, their first reaction is confusion. But give it time—it will sink in. We need to stand up and tell people the truth about our society and then we need to give them a new vision of what is possible. Without the vision, they will stay confused about what they can do. With a vision and some possible actions, people will be willing to align their actions with their values.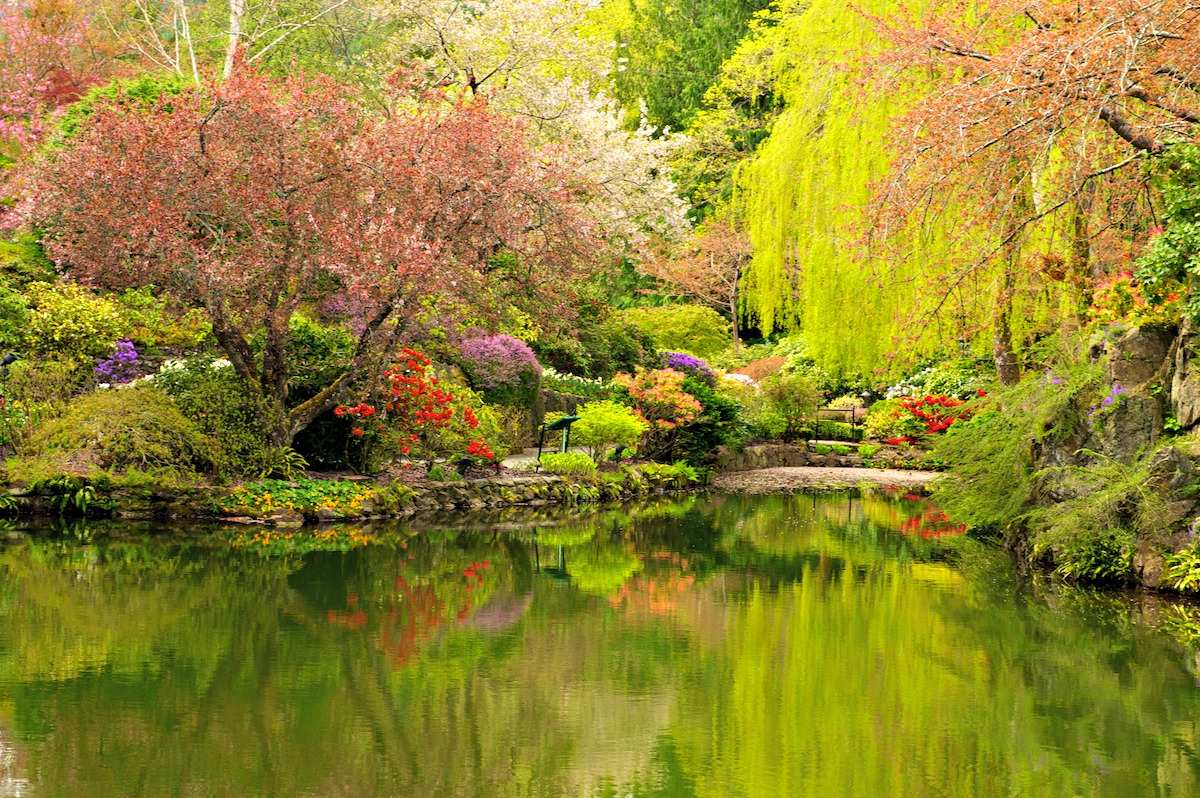 A Morning Offering
I bless the night that nourished my heart
To set the ghosts of longing free
Into the flow and figure of dream
That went to harvest from the dark
Bread for the hunger no one sees.
All that is eternal in me
Welcome the wonder of this day,
The field of brightness it creates
Offering time for each thing
To arise and illuminate.
I place on the altar of dawn:
The quiet loyalty of breath,
The tent of thought where I shelter,
Wave of desire I am shore to
And all beauty drawn to the eye.
May my mind come alive today
To the invisible geography
That invites me to new frontiers,
To break the dead shell of yesterdays,
To risk being disturbed and changed.
May I have the courage today
To live the life that I would love,
To postpone my dream no longer
But do at last what I came here for
And waste my heart on fear no more.
~ John O'Donohue ~   To Bless the Space Between Us
Enjoy the beauty of May and the mystery of the Scorpio Full Moon.
Walk in the Light,
Cathy Pagano
www.wisdom-of-astrology.com 
Forecast Reading – Mercury
Forecast Reading – Venus
Forecast Reading – Mars
Forecast Reading – Jupiter
Happy Scorpio Full Moon!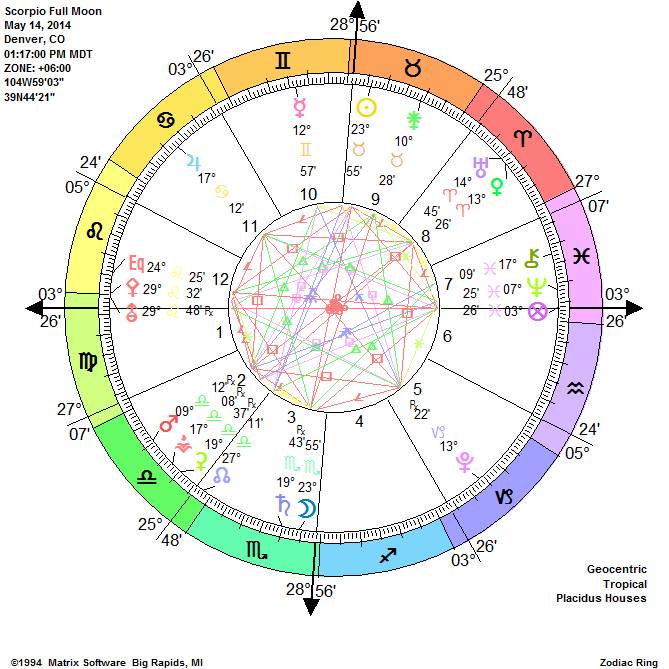 May Astrological Events
Scorpio Full Moon May 14
Venus square Pluto May 14
Venus conjunct Uranus May 15
Capricorn Moon conjunct Pluto May 18
Mars direct May 19
Sun enters Gemini May 20
Gemini New Moon May 28
Venus enters Taurus May 28
Mercury enters Cancer May 29
Sun trine Mars May 31
Moon trine Saturn May 31
 Thank you for liking, favoring, sharing and subscribing!
You Are Awesome!

 For a detailed look into your personal, relationship, spiritual,health and financial astrology
Schedule Your Astrology Session
Do you have a problem, challenge and/or an opportunity that you want coaching?
  Schedule Your Coaching Session
Your May "Kelleyscopes" are live!

Do you have a problem, challenge and/or an area of opportunity that you want coaching on?
 
Makeup Artist Money Manual: A Simple, Step-by-step Guide to Your Long Lasting, Lucrative Career In Wedding