The Leo New Moon on July 26 is coupled with Jupiter. This is an excellent energy to build something new. Leo rules the heart. Leo rules the fifth house of true love, risk-taking and creative self-expression. Jupiter rules expansion, optimism and abundance. This Leo Moon is filled with positive energy. New Moons are new beginnings. This could be the start of a new passion or project.
• What gives you passion?
• Where does courage dwell in you?
• What is your BHAG (big hairy audacious goal?)
Your passion drives you and gets you out of bed in the morning. Mars is the passion planet. He burns hot in his ancient home sign Scorpio. Mars is in challenging aspect to both lights (the Sun and the Moon.) This will give you great energy, drive and the confidence needed to accomplish your goal. On the one hand, Mars can have you fighting for what you want. Yes, Mars can be a force for good. Use Mars to demonstrate the validity of what you are doing. On the other hand, it is easy to be caught up in anger and arrogance. This could alienate the people you need to support you. Instead, work to find the middle ground. Use Mars get up and go energy to create the win/win with folks. In this way, you're using Mars wisely.
Jupiter is king of the gods. He is the largest planet in our solar system. Jupiter expands whatever he touches. He makes you feel good. This is an excellent New Moon to initiate new ventures. You can expand your business. Your work may improve. Your creativity can grow. This is a wonderful energy to learn or teach new subjects that expand your consciousness. You are to experience life from a broader perspective. This is a marvelous energy to meet new people. A love relationship that begins at this time could be beneficial and uplifting. This is a lucky New Moon. This could be one of the best New Moons of the year. You can use the Goals Program to find your new goal.
This Leo New Moon reminds you that you are powerful creator. You are to work with your passion. Julia Cameron's classic the Artist Way says, "You have an inner dream that can unfold, if you have the courage to admit what it is. What you really want to do. Is what you were meant to do? When you do what you are meant to do, money comes to you. Doors open for you. You feel useful. The work you do will feel like play for you."
• What are your heart's desires?
• What comes naturally to you?
• When are you the most joyful?
• When are you the most effective?
• Where do you shine the brightest?
• What is your point of brilliance?
The Law of Attraction is always matching. The universe has unlimited abundance. It is helpful to shut out the negative news. Focus on what is working for you. Center on what is right for you. In this way, you are empowering yourself. You are creating your dreams come true. You do more good for the world by staying positive and focused on your dreams. It does not help anyone when we get down by the current worldly affairs. Use Love and the Law of Attraction to magnetize true love into your life. Are you interested in starting a new business? Use the New Biz Start up Program.
Wherever Leo lands in your natal birth chart is where Jupiter is expanding you. You are to let you light shine, be bold and creative. Be the best version of your Sun sign. Allow your creative self-expression to blossom and develop in the area and affairs of the house that Leo rules in your chart.
The best part of Leo is the inner child. You are to nourish and protect your childlike innocence. You are to be open to new ideas and fresh perspectives. Be curious about life. Be engaged in the magic of the moment. Be in your heart. Let go of the need to criticize and judge. Negativity will kill your creativity. Instead, allow yourself to make mistakes. It is the only way to learn what works and what does not work for you. The magic word is "try." Try something different. Try and watch your mind and heart open.
You end July with Mercury the messenger entering Leo on July 31. The message is for you to follow your heart. Be your authentic self. Be who you were born to be. Share your passion with the world.
August is a month of fire power. You have the Sun in Leo, Mercury and Jupiter. Venus enters Leo on Aug 12. Mars is strong in Scorpio.
Mars squares Jupiter on August 1. This is a wonderful energy to further your goals and projects. Watch out for the ego taking control. You can overextend yourself. You can do too much. Balance is the key. Push forward on the days you have great energy. Rest on the days of low energy. Mars harmonizes with Neptune on August 7. You can feel your connection to Creator, to life. All Are One.
Your will and mind join forces on August 8 with the Sun and Mercury in proud Leo. "Dream big or go home" roars the lion. This is a good day to put your will and mind together to create something beautiful.
The Sun harmonizes with Uranus on August 8. This is an excellent energy for engaging in new activities. It is brilliant for making new discoveries about yourself and the world around you. Be your authentic self. Your intuition is heightened. Your perception of Self and your world is sharpened. You could feel more effective than ever before. You will be successful in every way you reach out to have new experiences.
The Leo New Moon message is believe in you. Believe in your capabilities. Believe in your dreams come true. This is the first step in creating your heart's desire. Keep the faith. Have faith in Creator. Have faith in you. It is time to let your creativity flourish and grow. Think like the child be curious and in wonder. Let go of the need for cynicism or skepticism. Open your heart and let the LOVE flow. Be open to new relationships. New love can enter your life that encourages your authentic nature. New friendships that are a breath of fresh air appear. Be who you were born to be. Roar like a lion into the fear and negativity. This is the time to be strong and in your power.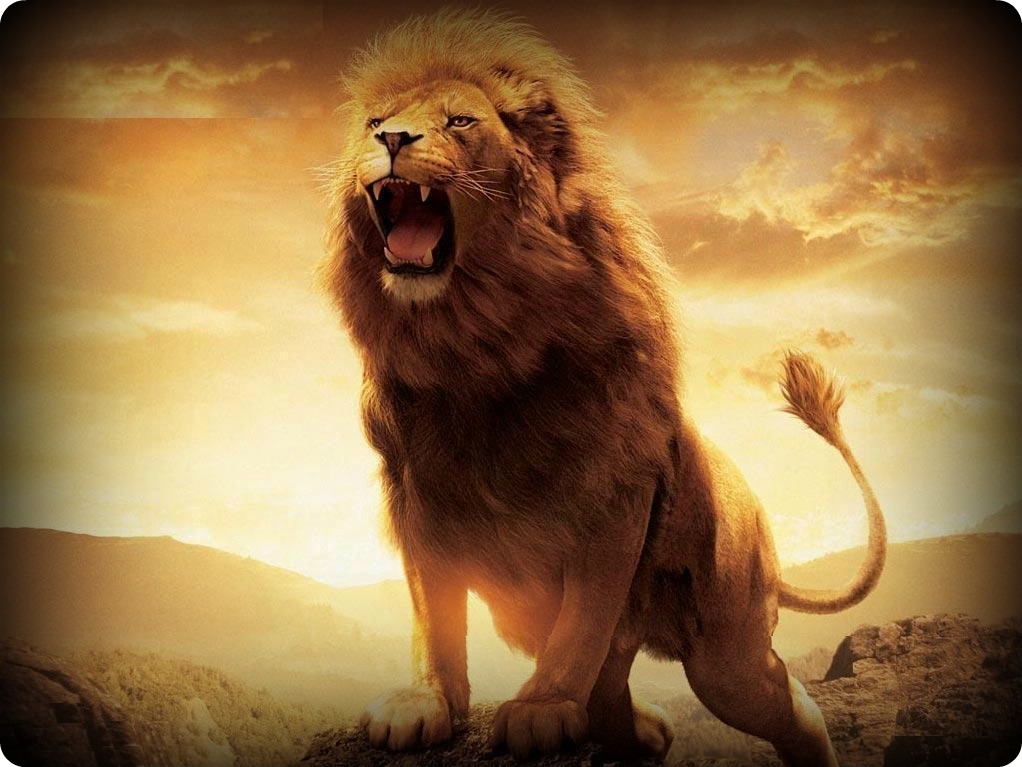 "Who you are and what you know when you are born is everything that you need to know to thrive. You are born with a sense of self and a sense of wanting self to feel good and the mechanisms to bring it about." — Abraham
Love and Peace,
Kelley Rosano
 For a detailed look into your personal, relationship, spiritual, health and financial astrology
Schedule Your Astrology Session
August Astrology Forecast
Aries
Aries you are dancing with delight. You passion is growing. You are ready to expand yourself creatively. You have the opportunity for personal growth and increased wisdom. Your self-confidence and "can do" attitude is contagious. This makes you very attractive. True love and romance are in the stars for you. Artistic projects and all kinds of inventive endeavors are favored. Your increased self-confidence will open doors for you. Jupiter in Leo could be the gateway to your soul purpose. Don't go back to the tried and true. Burn the past. You are to blaze a new trail. Be bold. Be courageous. Make mistakes. You have to break eggs to make an omelet. Eventually you figure it out. You arrive at your new place in the sun. You are born again into a new life. New love and adventures are waiting for you. Jump in!
Taurus
August for you Taurus has you focused on your home. Your inner being and soul power are being accentuated. This is the month to build your inner peace. Do what makes you feel safe and secure. Your home life can feel like a beautiful oasis that takes you away from the harshness of the world. Your personal power is growing thanks to Jupiter in Leo. Jupiter can empower you to purchase the right property for you. This is an opportune time to renovate your home or upgrade to a new one. This is a good time to invest in real estate. Trust your gut instincts.
Gemini
Your mantra in August is, "Challenges are exciting and I look forward to them." Use your gifts to move past any setbacks you may encounter. Jupiter in Leo is expanding your talent for writing, speaking and teaching. Get your mind focused on what you can do. Release what no longer serves you. This includes old beliefs and negative thought patterns. Jupiter is expanding your new worldview. You perspective and consciousness is growing in wonderful ways. Be hungry for new learning and personal growth. You are the master net-worker. Reach out and connect.
Cancer
The party is not over Cancer. Yes, Jupiter has moved on to your next door neighbor Leo. However, all that self-improvement work you have been doing is about to pay off in dividends. Jupiter is growing your self-worth, self-respect and self-esteem. Your inner and outer resources are on the rise. You may improve or expand your business. What do you love and value? Jupiter can increase these for you. You need to be focused and determined to achieve your goals. Your material rewards are favored. Be careful what you wish for, you will have it. Fortune is here.
Leo
Happy birthday Leo! The world is your oyster. Jupiter is blessing you with your heart's desire. New contacts, connections and relationships will help you realize your dreams. You are on the fast track to the top. August starts a major cycle of growth and expansion for you. Who you are and what you are capable of is just beginning to be realized. You self-confidence is increasing. Yes, you have been through hell to get here. The painful experiences are your teachers. Keep your outlook on life is positive. There is still work to be done. Take realistic risks and you will have your rewards. Set your intention on your birthday for what you want to create this year.
Virgo
August sees you in your six-week cycle. This means that six weeks before your birthday. You have the entire solar year lessons compressed into these last six weeks leading up to your birthday. Your birthday is your most sacred day of the year. August is a good time for you to clean out the psychic closets. Release the old memories that are still haunting you. Your psychic gifts are expanding with Jupiter in Leo. Your intuition is being heightened. Your connection to Creator is growing. Focus on your healing and meditation. Jupiter will reveal hidden strength you may have not realized. After your New Moon will be your time to take action. Be patient.
Libra
Libra you are feeling the love for your friends and significant others. You know instinctively who to join forces with for they are your allies. Jupiter in Leo has moved into the area of your life that has to do with your hopes and wishes. Jupiter is expanding your luck and fortune. Sudden opportunities for expansion in your work and material gains can come to you now. Unexpected windfalls may drop in your lap. Your vision for the world is front and center in your mind. You are inspired to make your dreams come true. Your friends will help you achieve your goals.
Scorpio
Scorpio your ancient ruler Mars is home with you in August. You may be surprising to others when you ardently express your love for them. No worries. Just be yourself. Jupiter in Leo is expanding your career and reputation in the world. Over the next year, you will have the opportunity to grow and achieve great success in the world if you so desire. This is the brass ring. You want to make the most of this energy. If you wanted a career year, this is the one. You work is getting a cosmic blessing. Take it. Run with it and don't look back. You star is rising.
Sagittarius
You are on fire in August. You are ready to conquer the world. You are packing your bags. You are going on a journey. Jupiter your ruling planet has entered your sister sign Leo. You feel ready for big changes. Don't wait on other people to make your move. The answers you seek are inside of you. Take action now. Live your life as an adventure. Live each day as a day of Self-discovery. Believe in your dreams coming true. Believe in you. The journey has begun what are you waiting for?
Capricorn
You feel satisfied in August. This may take you by surprise. Your pessimism may try to rear its ugly head. Fight it. Do not allow the negative ego to trick you out of feeling good. Feeling good is your divine right. Be in the moment. Do what supports your balance. Your intuition is heightened. You know and see much more than words can describe. Trust your instincts. Your financial foundation can grow now that Jupiter is in Leo. Enjoy your life. Be secure in the knowledge that you have the tools to overcome any problems along the way.
Aquarius
Love is in the air for you Aquarius. Your dance card is full to the brim. You can do the two-step. Take care of you. Nourish and nurture your relationships. Jupiter is in Leo. Your relationships are being upgraded. You feel appreciated. This is a great time to meet someone new. You could attract your soul mate. He or she could be from a foreign country. You will have the opportunity to connect with people who will expand your world. You are grateful for the support you feel.
Pisces
You may have burned the candle on both ends in July. August has you paying the bill. Your body is a messenger. What is your body saying to you? Take good care of you. Eat well and exercise. Do what grounds you. Do what supports your balance. Jupiter is in Leo. Jupiter is expanding your work and health habits. Your wealth is in your health. The stronger you are physically. The more you can accomplish in your service to the world. Serve you first then all else will fall into place. Love you more than the need to____ fill in the blank.
Love and the Law of Attraction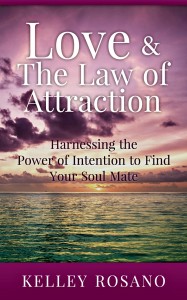 You can purchase your copy here on Amazon Thank You!
or click on the book
Harness the Power of Intention to Create the Love You've Been Dreaming Of
Are you currently single or questioning whether your partner is your soul mate? Do you seek to deepen the connection you have in your relationship now? People from all over the world are utilizing the exercises contained in this revolutionary book to manifest the unique soul mate relationship they've been dreaming of.
This simple, step-by-step guide will help you create a long-lasting relationship that is rooted in intimacy of all kinds – spiritual, emotional, sexual and intellectual – creating a continuous source of joy and inspiration in your life.
Drawing on years of experience, the author traces a path toward true love by revealing:
• How to let go of the past and develop the Self Love needed to find your soul mate
• Discover love for your body and make space for true love to enter your life
• Easy, targeted exercises that will manifest your soul mate relationship
• Tests to reveal if your current partner is your one true love
• How to peacefully transition out of an unhealthy relationship
• Re-ignite the love you share in your existing relationship with specific techniques that will awaken your soul mate relationship today
Love & The Law of Attraction will provide the tools you need to walk through life filled with love, devotion and possibility. Knowing that the powerful Law of Attraction is always at work, this book will help guide your intentions toward what you truly desire.

TABLE OF CONTENTS
INTRODUCTION
Chapter 1: Your First Love
Chapter 2: Loving Your Body
Chapter 3: Letting Go of the Past
Chapter 4: Making Space for Love to Enter Your Life
Chapter 5: Manifesting Soul Mate Relationships
Chapter 6: is Your Partner is a True Love Relationship?
Chapter 7: Transitioning Out of an Unhealthy Relationship
Chapter 8: Re-Awakening Existing Love
Chapter 9: Additional Exercises
INTRODUCTION
Opening Your Creative Pathways
The Law of Attraction and the creative power of intention have been covered at length by many authors over the years. I imagine if you've picked up this book you are already a powerful co-creator in your life or possess the desire to awaken the energy that will allow you to manifest your dreams.
The intention for this book is to provide focused exercises that will light your life with love. Utilizing the affirmations contained in the pages of this book will promote a way of living with passion and spiritual connection to the world around you.
I encourage you to focus your energy on the chapters that pertain to your story. This book is not designed to be read in sequence but rather to serve as a workbook for finding the love you dream to discover. You are to journal your development and come back to the exercises as your intention evolves and begins to manifest.
Know that Spirit does not wish for you to be alone. Spirit wants you to be joyful – the indicator of an individual tapped into the energy that creates worlds.
What is a Soul Mate?
Your soul mate is at the center of your spiritual family. This individual is a soul of light whom you feel a compatible energy for and with whom you intuit an enigmatic connection. Soul mates share an inner soul knowing, a soul recognition, and déjà vu, such as the feeling of meeting a long lost friend. A person can be enveloped in a joyful homecoming in the presence of their soul mate. You have the feeling of an effortless companion who will accept you unconditionally.
Soul mate relationships are powerful forces of love that can dissolve anger, hate, prejudice, and pride – replacing negative emotion with love, peace and unity. The tremendous power of a soul mate's true love is not only transformative. This love has the ability to end war and bring harmony on a global scale. This is why Spirit is uniting Soul Mates. The Age of Aquarius is the Age of Soul Mate Love. This is True Love.
All unions are essential for our soul evolution. No relationship is a mistake. Our relationships serve as opportunities for learning, acceleration on our life path, JOY and mutual growth. Soul mates come together when we have reached a higher level of self-acceptance, interdependence and wholeness. You must be the Soul Mate to you first, in order to attract your True Love.
We were all born with an innate knowing that somewhere out there is someone who knows our soul like none other. S/he will love you unconditionally, a true love that will champion your dreams and accepts your imperfections. Whether you meet your soul mate early in life, or have spent many years on a single path. Know that you possess the power to manifest this person at exactly the right time. Timing is everything! This is why it is important to know your personal astrology. Your astrology will reveal when you are most likely to meet your True Love.
Chapter 1: Your First Love
The process of allowing your soul mate to enter your life begins with you. The unique love you give to yourself. Focusing on your limitations, imperfections and the wrongdoings of the past, hold your soul away from allowing the love you deserve to enter your life.
Remember, the law of attraction is always working. You will find evidence of your thoughts all around you. If you want to manifest the person of your dreams, you must first tell a blissful story about where your life is headed.
It would be a lie to say that after you have worked through this stage of personal development you will love everything about yourself. We all have small quirks that we wish we could change, and often find the things we loathe about ourselves mirrored in our lovers. Know that the path to self-acceptance requires a period spent building a solid connection to your Inner Being and Source.
The road away from loneliness and unhealthy relationships begins when we merge our Soul with our Higher Self. This is a personal sacred relationship between Self and Source. This holy union is nurtured in your alone time. Your independence of others and time free from external influences are required. In other words, when you fall in love with Source your Soul Self flourishes.
As a result, your Soul awakens bringing outrageous abundance, peace, joy and love into your life. Only people who have become who they really are will be ready for their soul mate. Soul mates are interdependent; two individuals united in purpose and bound by heart-centered love. Soul mate relationships occur by pre-life soul agreements.
Can I be in an Unhealthy Relationship with My Soul Mate?
If you do not love and take care of yourself, then all the good works you do in the world, are for what real purpose? If you or a partner demonstrates toxic behavior this is not authentic love or anything close to a soul mate partnership. Also, ignoring your problems only keeps them smoldering beneath the surface until one day they blow up.
Allowing abusive behavior under the disguise of a soul mate relationship can lead to years of suffering. Playing the victim only perpetuates and attracts more negativity and draws abuse your way. If you are in direct violation with your own integrity, the mind and body will weaken. Leaving you unable to hide from the powerful negative energy you attract your way. What is the answer to this dilemma you may ask?
Love, love and love yourself. Practice extreme Self-care daily. If you need a time out from work, take it! If you need to set boundaries with others, do not delay. If you need assistance in getting strong and out of a bad situation, seek help from your loved ones today. Pull up your power from deep inside you.
                                   Birthday Report (Solar Return Chart Reading)

Happy Leo New Moon!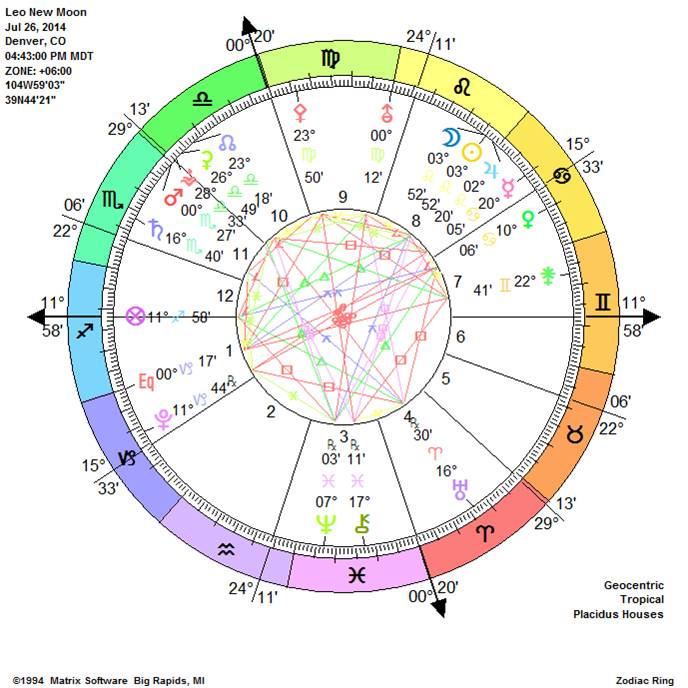 July/August Astrological Events
Venus enters Cancer July 18
Sun square Mars July 19
Saturn direct July 20
Uranus retrograde July 21
Sun enters Leo July 22
Mars enters Scorpio July 25
Leo New Moon July 26
Mercury enters Leo July 31
Mars square Jupiter August 1
Mars trine Neptune August 7
Sun conjunct Mercury August 8
Sun trine Uranus August 8
Aquarius Full Moon August 10
Venus enters Leo August 12
Mercury enters Virgo August 15
Venus conjunct Jupiter August 18
Sun enters Virgo August 23
Virgo New Moon August 25
Mars conjunct Saturn August 25
Venus square Saturn August 26
Sun oppose Neptune August 29
Your  August "Kelleyscopes" are live!
 You can download your Astrology Forecasts on iTunes!   
Do you have a problem, challenge and/or an opportunity that you want coaching?
  Schedule Your Coaching Session
Astrology Reports Make Great Gifts.
 All our Astrology reports, such as our popular Astro*Talk, provide you with a detailed analysis of your birth chart. Astro*Talk is road map of who you uniquely are. Astro*Talk shows you where you are going in on your life path.
 The Friends report and The Lovers report reveal not only how you approach relationships in general. The Friends Report and the Lovers Report show how you get along with a particular lover and/or friend. What is just as important? How they feel about and get along with you.
 Any one of our Forecast Reports takes you as you are today. We then proceed to lay out a road map of where you might be tomorrow, the day after that, and for months ahead.
                     What is on the horizon for you in love, finances, and work?

Forecast Reading – Mercury
Forecast Reading – Venus
Forecast Reading – Mars
Forecast Reading – Jupiter
 
Makeup Artist Money Manual: A Simple, Step-by-step Guide to Your Long Lasting, Lucrative Career In Wedding