There is a partial Solar Eclipse in Scorpio on Oct 23. This follows the total Lunar Eclipse in Aries that happened on October 8. This is the last Scorpio eclipse unit 2032. It is a busy day in the heavens. The Sun and Venus move into Scorpio. Then there is the New Moon. New Moons are an opportune time to plant your seeds in fertile soil. This is brilliant for setting your intention for what you want to manifest this fall. This New Moon Eclipse is at zero degrees Scorpio. This is also a time of completion. Eclipses can place your feet firmly on a new path. The effect can last months and years. As something ends in your life something new will begin.
• What are you completing?
• What doors are opening up for you?
• Where are you ready to go to the next level?
Scorpio rules truth and the emotional truth. Scorpio is one of the most powerful signs in the zodiac. Scorpios have the ability to recreate themselves through their will and share determination.
"Be up front and tell it like it is. Honesty is not harshness but being pure in your truth."
—Ivo/Lisa Dorr
Scorpio is the eagle. The eagle will soar above the drama where many folks are entangled. This detachment provides Scorpios the ability to see the big picture. This empowers them to get to the source of the problem. Scorpios are bored with superficiality. They are the CIA of the zodiac. They want to know what makes you tick. What drives you to do what you do? Scorpios can walk through fire, survive a plane crash and heal from cancer. What would kill the rest of us has Scorpio emerging like a new born babe. Ready to start their next life, you cannot kill a Scorpio unless they choose to cross over. The lowest level of Scorpio is the scorpion. The scorpion will sting itself and other people through grudge holding and retaliation. This behavior is fear not love. The phoenix is highest level of Scorpio. It is a magical bird. The phoenix rises from the ashes of the past to be born again.
• Who are you?
• Are you the eagle, the phoenix or the scorpion?
• What is your truth?
• What do you want and desire?
• What have you learned about yourself these past few years?
Scorpios are extremely loyal. They love deeply and seek the same in return. They will protect those they love. Wherever Scorpio lands in your natal birth chart is where you want to dive deep into the house issues. You are being asked to have a deep involvement. Get to the core of the affairs and understand their meaning for you. There is no greater mystery to solve than the mystery of the real you. Be your own detective and discover you.
Scorpio is ruled by deep dark Pluto. It rules the Eighth house of death and rebirth, the mysteries, power and control. It is time to go deep within. Be who you really are. This includes embracing your shadow self…the unexpressed aspects of self which beg for expression. The shadow self was shamed, denied and/or abused in the past. Embrace the negative parts of yourself you would not put on your resume or Face Book. Love both your light and your dark. This creates wholeness and balance. These aspects are like young orphan children coming home for the first time. Love yourself with arms wide open. This will unlock any blocked energy. Hidden talents, gifts and abilities abide in these orphan aspects of self. Embracing your shadow will empower you. You will have more energy when you forgive your imperfections. The Scorpio Solar Eclipse is teaching you to forgive others and yourself.
Pluto transits give you the opportunity to reincarnate into a new life. The key is to release what no longer serves you. Surrender the desire to live in the past. Do not hold onto relationships or situations that are toxic. Be willing to step into your new life. You will be born again.
This is a magical New Moon. The reason is Neptune is in Pisces. It is in harmony with the Sun, Moon and Venus in Scorpio. This is a healing energy. This eclipse could increase your psychic abilities. Pay attention to messages the Universe is sending you. Messages can come from animals, people and your Inner Being. This eclipse could expand your creativity. You could see solutions to long range problems. There is a synchronicity to this dynamic. You could be in the right place at the right time. Doors open up for you. Pay attention to your dreams. They could reveal important information for you. Listen to your intuition. It is strong now. The mind can fool you. Your intuition, your gut instincts will never fail you. The body is the messenger. What is your body telling you?
Mars is the ancient ruler of Scorpio. Mars is in late degree Sagittarius. Mars is in harmony with the Scorpio New Moon. This could strengthen your resolve to conquer your fear. Mars is giving you the drive, ambition and energy to complete things. There are no ugly aspects to this Scorpio Eclipse. This is good news. Wherever Scorpio lands in your natal birth chart is where you are completing things. You are also getting a new start here.
• What do you need to finish up?
• Where do you need to set boundaries?
• What have you been tolerating?
• What changes do you need to make to be more powerful?
• What would you do if you were fearless?
The Scorpio Eclipse may ignite your fears. Embrace your fears. Hug the heck out of these little demons. This will diminish their hold over you. Remember that you are stronger than any problem or challenge that comes your way. Use your inner strength and fortitude to carry you. Do not indulge in negative thinking. You cannot afford this luxury. You create more problems for yourself when you allow your mind to be in negative thoughts. The Law of Attraction is matching your energy. The negative energy you send out circles the Earth gathers more of its kind and returns to you tenfold. Focus on what is working. Focus on the good in your life. Choose love not fear. Be strong. Keep your mind healthy and focused on the positive. This will create what you want. You are a powerful creator. Use your mind to create the life you love and desire.
Communication will get back on track. Yeah! Mercury moves direct on October 25. This will help with relationships and negotiations.
Mars moves into his exaltation as he enters Capricorn on October 26. Venus and Mars are in a sexy sextile. The divine lovers finish October dancing in delight. This is a good omen for love and romance. They are in harmony with Neptune. This could feel like soul mate love. A higher love is calling you home.
Use the Scorpio New Moon to clear out what no longer serves your soul evolution. Use the personal Path development program to create more joy and power in your life. Make the needed adjustments in your relationships. Choose love not fear. Do what empowers you. In this way, you are creating the space for a better life. Never complain about anything. This holds you in a state of resistance. It will push away the things that you want. Be in appreciation for all the good in your life. Say aloud, "Thank you universe for the new opportunities that are now in my life." This is a good mantra.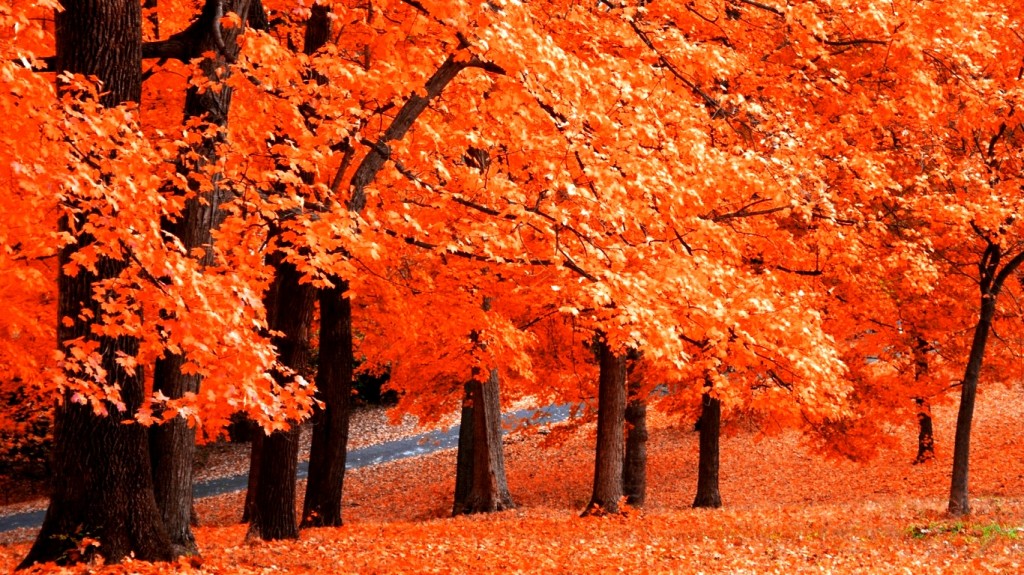 "Find something to feel good about and get out of the way, and allow the cells to receive what they've been asking for. That is the key to healing." — Abraham
Love and Peace,
Kelley
 For a detailed look into your personal, relationship, spiritual, health and financial astrology
Schedule Your Astrology Session
  Your  November "Kelleyscopes" are live!

  You can download your Astrology Forecasts on iTunes!   
Love and the Law of Attraction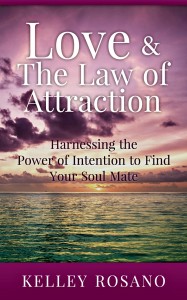 You can purchase your copy here on Amazon Thank You!
or click on the book
Harness the Power of Intention to Create the Love You've Been Dreaming Of
Are you currently single or questioning whether your partner is your soul mate? Do you seek to deepen the connection you have in your relationship now? People from all over the world are utilizing the exercises contained in this revolutionary book to manifest the unique soul mate relationship they've been dreaming of.
This simple, step-by-step guide will help you create a long-lasting relationship that is rooted in intimacy of all kinds – spiritual, emotional, sexual and intellectual – creating a continuous source of joy and inspiration in your life.
Drawing on years of experience, the author traces a path toward true love by revealing:
• How to let go of the past and develop the Self Love needed to find your soul mate
• Discover love for your body and make space for true love to enter your life
• Easy, targeted exercises that will manifest your soul mate relationship
• Tests to reveal if your current partner is your one true love
• How to peacefully transition out of an unhealthy relationship
• Re-ignite the love you share in your existing relationship with specific techniques that will awaken your soul mate relationship today
Love & The Law of Attraction will provide the tools you need to walk through life filled with love, devotion and possibility. Knowing that the powerful Law of Attraction is always at work.
Happy Scorpio New Moon Eclipse!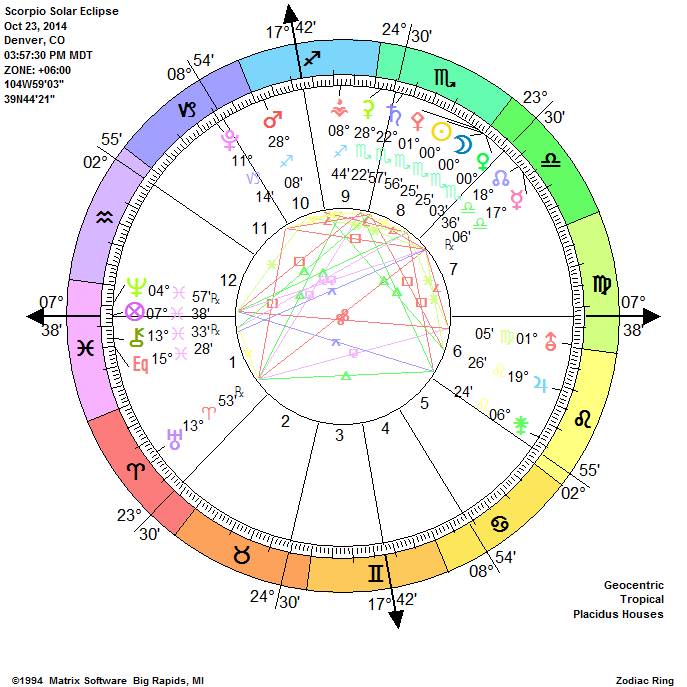 October/November Astrological Events
Sun enters Scorpio October 23
Venus enters Scorpio October 23
Scorpio Solar Eclipse October 23
Mercury direct October 25
Mars enters Capricorn October 26

Daylight Saving Time Ends November 2
Taurus Full Moon November 6
Mercury enters Scorpio November 8
Mars conjunct Pluto November 10
Mars square Uranus November 12
Venus conjunct Saturn November 12
Neptune direct November 16
Venus enters Sagittarius November 16
Sun conjunct Saturn November 18
Venus square Neptune November 20
Sun enters Sagittarius November 22
New Moon Sagittarius November 22
Mercury enters Sagittarius November 27
Happy Thanksgiving November 27
  Do you have a problem, challenge and/or an opportunity that you want coaching?
Schedule Your Coaching Session
Astrology Reports Make Great Gifts.
 All our Astrology reports, such as our popular Astro*Talk, provide you with a detailed analysis of your birth chart. Astro*Talk is road map of who you uniquely are. Astro*Talk shows you where you are going in on your life path.
 The Friends report and The Lovers report reveal not only how you approach relationships in general. The Friends Report and the Lovers Report show how you get along with a particular lover and/or friend. What is just as important? How they feel about and get along with you.
 Any one of our Forecast Reports takes you as you are today. We then proceed to lay out a road map of where you might be tomorrow, the day after that, and for months ahead.
 Life Landscape Report
Forecast Reading – Mercury
Forecast Reading – Venus
Forecast Reading – Mars
Forecast Reading – Jupiter
 Forecast Reading – Saturn
 
Makeup Artist Money Manual: A Simple, Step-by-step Guide to Your Long Lasting, Lucrative Career In Wedding