The Taurus Full Moon on November 6 is shining the light on what you love and value. When you align your goals with your core values, this promotes your success. Your power is in the choices you make today. Your future is determined by it. Your freedom and joy is in your ability to live authentically and in alignment with your core values. What you love and value is unique to you. It makes you what you are. What you are in truth is far more important that what you do. The world defines you by what you do. This is limiting. Who and what you are is much more interesting. This is finding the Gold in You.
• What is true for you?
• What are your core values?
• What gives you passion?
• What gives your life meaning?
• What would you do with ten million dollars?
Taurus reveals your attitude toward money, security and pleasure. Taurus rules your inner resources. These are your talents, gifts and abilities. Taurus rules your outer resources. These are your investments (time, energy and heart). Are you using your inner and outer resources to create the life your want? Taurus rules the second house in astrology. Your second house is anything you put the word "my" in front of, my house, my car, my partner, my dog and so on. These reveal what you love and value.
Mars and Pluto are in ambitious Capricorn. They are in harmony with both lights (the Sun and the Moon). This energy can empower you to achieve your goals. It can give you the strength you need to face the truth. Scorpio rules the emotional truth. Scorpio rules what is hidden beneath the surface. What is driving you? What is being revealed to you at the Taurus Moon? Be a conscious observer of what is taking place around you. Practice focused awareness with the physical events in your life. Soar above the small story dramas. This is where many people are entangled. See the bigger picture. Hold the vision of what you are creating. Let go of toxic entanglements. Pluto can empower you to regenerate yourself and your life. Financial independence is a worthy goal.
Taurus rules what you love and value. Scorpio rules what other people love and value. What your partner loves and values. The Full Moon is revealing the polarization between what you want and need versus what other people want and need. "What's mine?" asks the Taurus Moon. "I desire truth" says the Scorpio Sun. Finding the middle ground is not always easy to do. But, it is a healthy exercise at the Full Moon. Balance is the key to lasting relationship and success. Being able to have empathy and compassion for others is vital. This promotes healthy relating. On the one hand, if harmony is not possible now in your personal life and/or work situation. Use this time to create your exit strategy. Always have a plan and until you're ready to reveal it. Keep it secret. Keep it safe.
On the other hand, think about what changes you can make deep inside you to see the change you want in your relationship, work and life. Change needs to occur within you first before you see the change in your world. You can sabotage your own success by resisting change. The fixed signs are the most stubborn including Taurus. Being stubborn can appear as strength on the surface. In truth, this can be your fear masking your needed changes. The Scorpio Sun is championing you to move past your fears and clean out the closets of your mind. The Scorpio Sun encourages you to own your power. Reclaim your shadow side and release what no longer serves you. Choose love not fear. Be fearless. What would you do if you had no fear?
Venus is the ruling planet of Taurus. She is in Scorpio. Venus is getting ready to couple with Saturn. This event occurs on November 12. This energy will empower you to see the truth about your relationship. Are you really on the same path together? Or, is the person a distraction from focusing you on what you need? Venus Saturn aspects have a way of showing you the real value of something.
Mars will conjunct Pluto on Nov 10. This energy can make you extremely ambitious. You will be able to cut through the obstacles on your path. You can work long and hard on any task or project. Watch out for ego battles and power trips you're own or other people's. There is a ruthless side to this energy. It is a warlike energy. This is about your power. How you use your power. How you own your power. Or, are you giving your power away. You can use your power creatively to accomplish a great deal. Practice conscious awareness so that you can be awake to what is happening.
Mars squares Uranus on November 12. This can have you feeling restless and impulsive. You want to be free of restrictions. You may find yourself rebelling against limitations. Is it time to make creative changes in your life? What needs to change for you? What do you need as an individual? There could be unexpected disruptions for you. Be proactive. Attitude is everything. Playing the role of the victim gives your power away to other people and/or society. Own your power. Take responsibility for what is happening with you. This is only way you can get where you want to go and create positive results. There are no victims only volunteers. No one can do anything to you unless you let them. Get in the driver seat and take charge of your life. The present is perfect. It may not be exactly what you want it to be. However, the present will get you to where you want to go.
The energy begins to lighten up when Neptune moves direct on November 16. Also, Venus soars into Sagittarius on November 16. The Goddess of love can travel everywhere in this far reaching sign. Your hopes, wishes and dreams for the future can move forward now. You are to dream big or go home. Use this creative energy to dream what you want into reality. Live from your soul desires.
The Sun will couple with serious Saturn on November 18. This energy is great for organizing and planning. Duties and responsibilities are on the forefront of your mind. This is a good time to complete unfinished matters from your past. Get ready for a new start in your life.
Venus will square Neptune on November 20. This is great energy for dreaming and creating something amazing. This is not the day to balance your check book. Details are blurred by this aspect.
Saturn is in Scorpio. These are the last weeks of his journey in this intense deep sign. Saturn in Scorpio has toughened you up. Perhaps he has made you more resilient. He is encouraging you to reach your goals. Be true to yourself. Make sure to consider yourself in all manner of involvement. Make an allegiance to what you have and what you are doing. You are creating your reality though your thoughts, words and behavior. You can choose to be the victor or the victim. In other words, you can own your power. Or you can give it away. You get to choose. Own your power. Be the master of your destiny. Choose love not fear. Go for your heart's desire. Never give up on your dreams for a better future. Your best is yet to come. The best days of your life are out ahead of you.
The Taurus Full Moon message is to align your goals with your core values. This will promote your success. You can use the True Value Program and True Value lists to discover your core values. Use the power of intention to attract what you want. The Law of Attraction is always matching you. Resistance is created from focusing on what you lack and don't want. You get what you are ready for. If you want love in your life, love you unconditionally. Everything you need is inside of you. The illusion of this world is that it is outside of you. That is the lie. The truth is that love is not earned. Love is not deserved. Love is received. You can learn about real Love here.
There is more good news. There are no ugly aspects to the Taurus Full Moon. In fact, Mars and Pluto are in harmony with the Sun and Moon. This can empower you to take charge of your life. Be the captain of your ship. Don't wait on others for what you want. Get in the driver seat and go for your goals. This is the time to be ambitious. You can accomplish a great deal now. Time waits for no man. Seize the opportunity. Take action now! Be bold. Be brave. Be fearless. Believe in your dreams coming true. This is the first step in manifesting your heart's desire. Believe.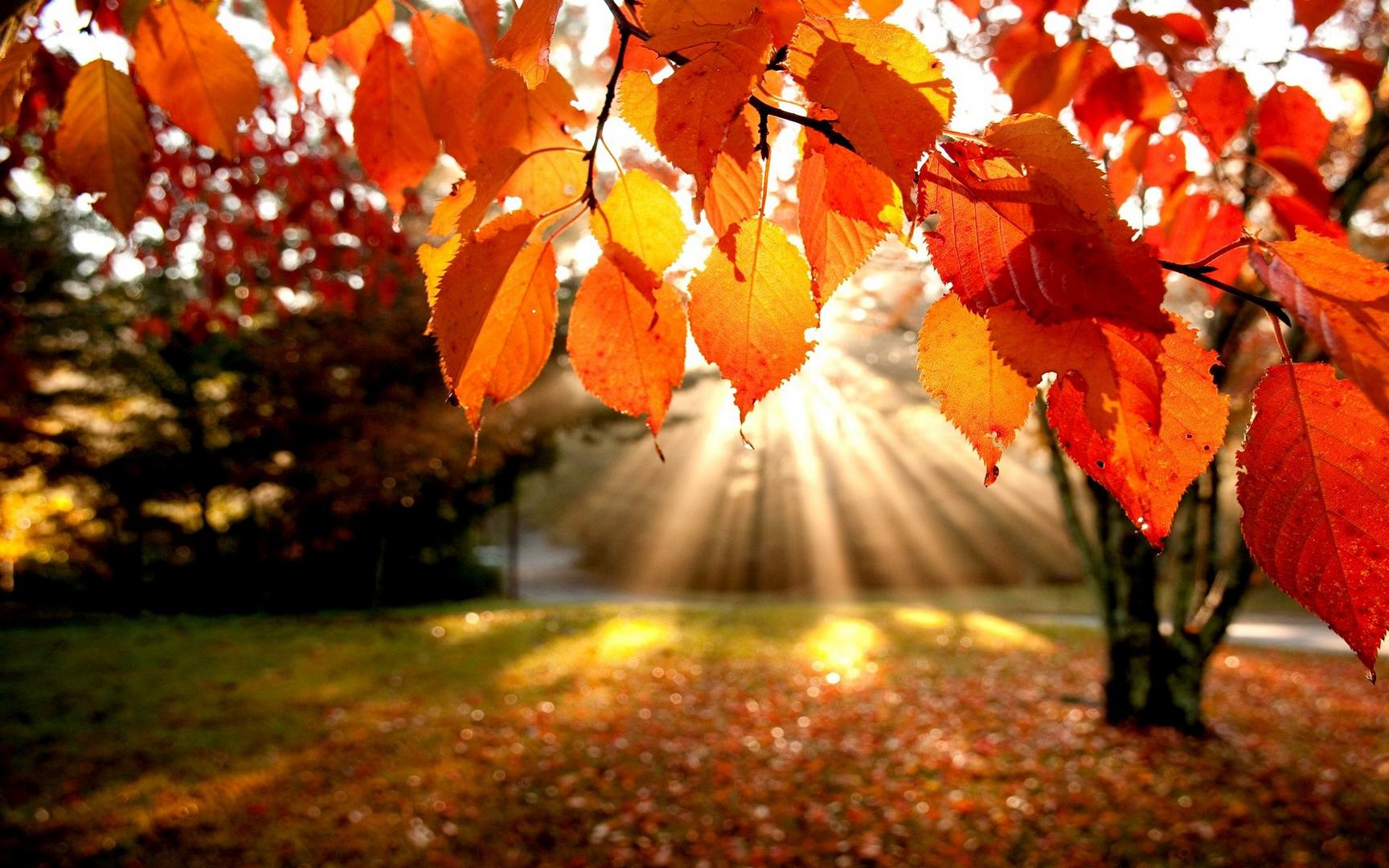 "Words do not teach at all. It is life experience that brings you your knowing. But when you hear words that are a vibrational match to the knowing that you have accumulated, then sometimes it's easier for you to sort it all out." — Abraham
Love and Peace,
Kelley
 For a detailed look into your personal, relationship, spiritual, health and financial astrology
Schedule Your Astrology Session
Your November "Kelleyscopes" are live!
  You can download your Astrology Forecasts on iTunes!   
Love and the Law of Attraction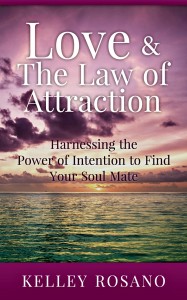 You can purchase your copy here on Amazon Thank You!
or click on the book
Harness the Power of Intention to Create the Love You've Been Dreaming Of
Are you currently single or questioning whether your partner is your soul mate? Do you seek to deepen the connection you have in your relationship now? People from all over the world are utilizing the exercises contained in this revolutionary book to manifest the unique soul mate relationship they've been dreaming of.
This simple, step-by-step guide will help you create a long-lasting relationship that is rooted in intimacy of all kinds – spiritual, emotional, sexual and intellectual – creating a continuous source of joy and inspiration in your life.
Drawing on years of experience, the author traces a path toward true love by revealing:
• How to let go of the past and develop the Self Love needed to find your soul mate
• Discover love for your body and make space for true love to enter your life
• Easy, targeted exercises that will manifest your soul mate relationship
• Tests to reveal if your current partner is your one true love
• How to peacefully transition out of an unhealthy relationship
• Re-ignite the love you share in your existing relationship with specific techniques that will awaken your soul mate relationship today
Love & The Law of Attraction will provide the tools you need to walk through life filled with love, devotion and possibility. Knowing that the powerful Law of Attraction is always at work.
Happy Taurus Full Moon!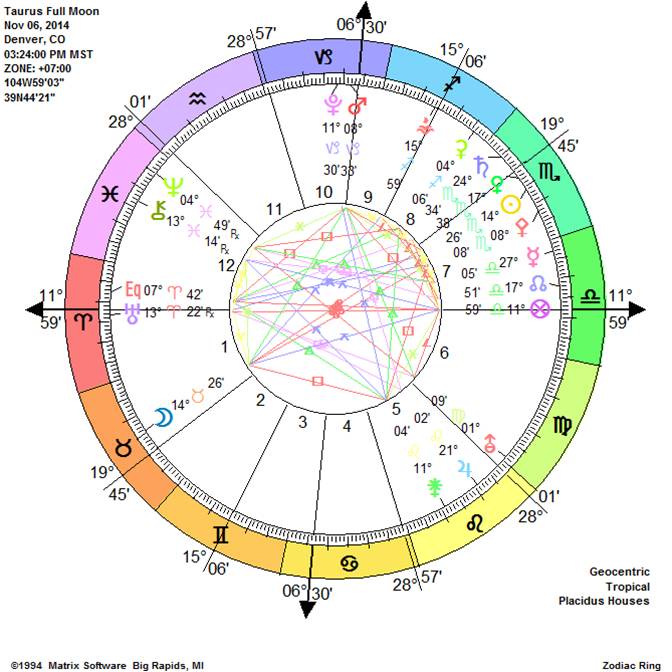 November Astrological Events
Daylight Saving Time Ends November 2
Taurus Full Moon November 6
Mercury enters Scorpio November 8
Mars conjunct Pluto November 10
Mars square Uranus November 12
Venus conjunct Saturn November 12
Neptune direct November 16
Venus enters Sagittarius November 16
Sun conjunct Saturn November 18
Venus square Neptune November 20
Sun enters Sagittarius November 22
New Moon Sagittarius November 22
Mercury enters Sagittarius November 27
Happy Thanksgiving November 27
  Do you have a problem, challenge and/or an opportunity that you want coaching?
Schedule Your Coaching Session
Astrology Reports Make Great Gifts.
 All our Astrology reports, such as our popular Astro*Talk, provide you with a detailed analysis of your birth chart. Astro*Talk is road map of who you uniquely are. Astro*Talk shows you where you are going in on your life path.
 The Friends report and The Lovers report reveal not only how you approach relationships in general. The Friends Report and the Lovers Report show how you get along with a particular lover and/or friend. What is just as important? How they feel about and get along with you.
 Any one of our Forecast Reports takes you as you are today. We then proceed to lay out a road map of where you might be tomorrow, the day after that, and for months ahead.
 Life Landscape Report
Forecast Reading – Mercury
Forecast Reading – Venus
Forecast Reading – Mars
Forecast Reading – Jupiter
 Forecast Reading – Saturn
 
Makeup Artist Money Manual: A Simple, Step-by-step Guide to Your Long Lasting, Lucrative Career In Wedding