There is an action packed day in the heavens with the Capricorn New Moon on December 21. In fact this is the second Capricorn New Moon this year. The first one was on January 1. This implies that you are to make a fresh start wherever Capricorn lands in your natal birth chart. This is the time for new beginnings. This is an awesome time to set your intention for what you want to create in the New Year. You are at the beginning of something new in your life. Magic can happen for you when you use the power of the astrology coupled with the power of your intention. You can make your dreams come true. Don't wait initiate. Take action now!
• What are your goals for the New Year?
• What are your objectives for reaching your goals?
• How committed are you to your success?
Capricorn is the goat climbing to the mountain top. The mountain is your mighty I Am Presence. The I Am Presence does not descend into the lower physical world where ego reigns. You are to climb higher and merge with your God Consciousness. Pulling your Higher Consciousness into your choices will empower you to live an authentic life. You will live from love not fear. You are a great spiritual being. You are having a human experience. You are a powerful creator. You are creating your reality. You do this from your thoughts, words and behavior. What do you want to create in the New Year?
Capricorn rules the tenth house. The tenth house shows your attitude about your career legacy. The tenth house is your destiny in the world. The tenth house is your fame and fortune. However, worldly success is not everyone's goal and/or life purpose. The tenth house in your natal chart will reveal what you hope to achieve in society. Personal accomplishments can denote any endeavors that give you social recognition. How you use your power in the world is revealed through the tenth house. In the tenth house, you are judged not by your personality or appearance, but by your performance.
What gives you passion?

What empowers you?

What would you be doing if you knew you could not fail?
The Sun, Moon, Mercury, Pluto, Vesta and Venus are in Capricorn at the New Moon. We have a whole lot of Capricorn going on. The New Moon is encouraging you to take charge of your life. Be a leader with honor and integrity. Be bold. Be courageous. You want to breathe deeply. Ground and center yourself before taking action. Then you can move from your heart. You are setting the foundation for the next twelve months. Be practical and patient. You are to persevere in your personal and professional goals.
Winter/Summer Solstice occurs on December 21. This happens hours before the Capricorn New Moon. Wow! You not only have an amazing New Moon. The season changes on the same day! There will be new cosmic downloads form the universe. You are getting a spiritual upgrade. This will raise your vibration. You may feel a need for speed. On the other hand, you could feel the desire to drop what you are doing and connect to Creator. Make a date to meditate.
Pluto is in Capricorn. Here he is like the godfather. "I will make you an offer you can't refuse." Pluto is considered the most powerful planet in astrology. He is not a maybe planet. "Change or I will change you" says, Pluto. There are two roads to take with him. One is divine will. The other is ego will. Pluto, used to serve your highest good, is the wisest path to take. Pluto will empower your soul and help you make healthy choices. When you do what is right for you, you are in alignment with your soul. You don't feel the need to control or change people. This is because you know who you are and what works for you. You live from the motto, "live and let live." The dark side of Pluto is when people are fear based and must control family, friends and their world. Manipulation, hidden agendas, power plays and jealousy are the misuse of Pluto. This may make for good television drama. However, Pluto used to empower the ego can be disastrous in your personal life. The misuse of Pluto creates dictators. We see this with the war mongers who thrive on power, domination and abuse the weak.
Venus coupled with Pluto on December 20 is giving you the opportunity to evaluate your relationships. Mercury the messenger will team up with Pluto on December 24. Pay attention to these important dates. There are insightful messages being given to you from Creator. These are personal love letters from God to you. Everyone matters. Everyone counts. Each soul has an important role to play in the tapestry of life. Without you what do we have? Creator could not be here today so he sent you. Listen to your heart. Listen to your soul. Much may be revealed to you now.
Capricorn like all the signs has a dark side. This will be amplified at the New Moon. Many people are dominated by their ego. Using others for your own selfish gain is cruel. To win at all costs. This is an abuse of power. On the other hand, you surrender your power when you play the role of the victim. The positive side of Capricorn is a life lived based from your personal integrity. You seek your power from within because you have honor. When you are truly powerful there is no need to use or abuse anyone. You are secure in the knowledge that all power comes from inside of you. You take the high road.
• Do you own your power?
• Do you use it wisely?
• Do you trust your inner authority?
• Are you getting the results you want in life and work?
• Are you ready to take action now?
Don't get ready. Be ready. Uranus moves direct just hours before the Capricorn New Moon. This is a green light from the universe to go forward. Uranus rules freedom. Uranus wants to liberate you form the chains that bind you. These are the false beliefs that hold you back. They are the self-limitations that you have accepted. Uranus will be gaining in strength now that he is direct. Uranus wants to give Pluto a run for his money. Pluto in Capricorn has been serving the power elite at the expense of the middle class. We will see the power of the individual increase in the years ahead. Uranus is in Aries. Mars is in Aquarius. They are in mutual reception with one another at the New Moon. They too are in a sextile with one another. There is a harmonious energy flow between them. This is the way out if you are feeling blocked or frustrated. This will empower you. You can make brilliant breakthroughs. Get in the driver seat and take responsibility for your choices. Take charge of your life. Practice being grounded. This is high voltage energy. It can pop you out of your body. Being centered can be requiring. You are to ride the wave of transformation. This intense energy can be very disorientating at times. You want stay conscious. Going unconscious can be costly. You know when you find yourself saying. "How did this happen to me?" Be awake. Be aware. Be grounded. Breathe deeply.
"When you least expect it, help arrives in just the perfect form. Remember to say 'thank you.'" —Ivo/Lisa Dorr
Saturn enters Sagittarius on December 23. Saturn has been in Scorpio since October 5, 2012. Saturn transit through Scorpio wanted you to define yourself based on your emotional truth. You were to define yourself from what is true for you. You are to live your life based on your own truth. You are to live from the inside out. Society teaches you to live from the outside in. This is illusion. Society teaches you that what you need is outside of you. This is false. The seed is within itself. Only your soul knows what you need to be successful. Saturn in Scorpio said define who you are. Be your authentic Self. You are to own your power. You are your own authority.
Saturn in Scorpio compelled you to embrace your shadow self. Your shadow is your unexpressed aspects of self begging for expression. The shadow self was shamed, denied and/or abused in the past. Embrace your negative parts of self that you would not put on your resume or Face Book. You want to love both your light and your dark. This creates wholeness and balance. Embracing your shadow will empower you. You will have more energy when you forgive your imperfections. You will feel lighter if you forgive others and yourself. This is what Saturn taught you in Scorpio. You are moving from the deep dark waters of Scorpio. You are going into the light of fiery Sagittarius. You will be empowered to go new heights. That is if you did your shadow work in Scorpio. Saturn in Sagittarius will require you to redefine your beliefs. We do not get what we want. We get what we believe. As you evolve, your beliefs too evolve. What do you believe is possible for you? This may change over the next few years. What is your truth? The last time Saturn traveled through Sagittarius was 1985 -1988. What was going on for you? What were you doing? Saturn in Sagittarius may open new doors for you to travel. Education, teaching and learning may be a strong focus for you. What are you ready for? Don't get ready be ready.
The Capricorn New Moon message is don't wait initiate. You are a master creator. Be open to change. Upgrade your life where needed. Switch up the batteries. Be who you truly are. Yes, the astrology is fast paced. A wise strategy is to be flexible. Flow with the environment. What is breaking down in your life is ready for a breakthrough. Attitude is everything. You can be proactive. You can choose to be the victor or the victim. You can own your power. Or you can give it away. You choose.
"No one can deny you or grant you anything. It all comes to you by virtue of your vibration."
— Abraham
The secret to increasing your business or manifesting whatever you want is:
1. Know what you don't want.
2. Select what you do want.
3. Clear all negative or limiting beliefs.
4. Feel what it would be like to have, do, or be what you want.
5. Let go. Act on your intuitive impulses and allow the results to manifest.
We do not get what we want. We get what we believe. Our beliefs create our reality. Clear all negative or limiting beliefs at the Capricorn New Moon. Observe how your life improves for the better. You are to climb higher in the cycle of Capricorn.
Happy Holidays and a Happy New Year!
Love and Peace,
Kelley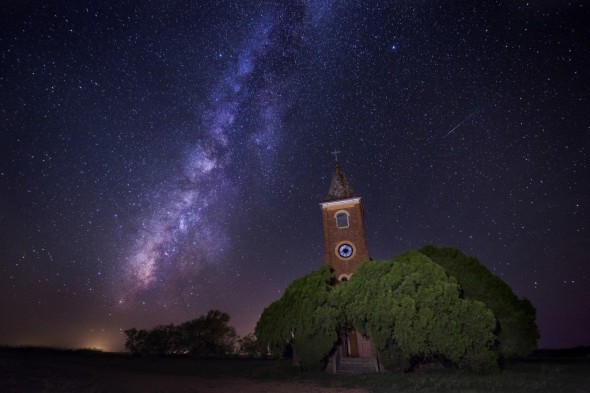 "Delegate it to the manager. You have this really good staff that will take care of everything for you. You just have to delegate it — and trust it." — Abraham
 For a detailed look into your personal, relationship, spiritual, health and financial astrology
Schedule Your Astrology Session
All Are One Channel

Your 2015 Astrology Forecast are up!
Your December "Kelleyscopes" are live!
You can download your Astrology Forecasts on iTunes!   
 Love and the Law of Attraction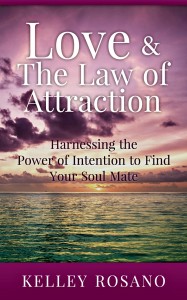 You can purchase your copy here on Amazon Thank You!
or click on the book
Harness the Power of Intention to Create the Love You've Been Dreaming Of
Are you currently single or questioning whether your partner is your soul mate? Do you seek to deepen the connection you have in your relationship now? People from all over the world are utilizing the exercises contained in this revolutionary book to manifest the unique soul mate relationship they've been dreaming of.
This simple, step-by-step guide will help you create a long-lasting relationship that is rooted in intimacy of all kinds – spiritual, emotional, sexual and intellectual – creating a continuous source of joy and inspiration in your life.
Drawing on years of experience, the author traces a path toward true love by revealing:
• How to let go of the past and develop the Self Love needed to find your soul mate
• Discover love for your body and make space for true love to enter your life
• Easy, targeted exercises that will manifest your soul mate relationship
• Tests to reveal if your current partner is your one true love
• How to peacefully transition out of an unhealthy relationship
• Re-ignite the love you share in your existing relationship with specific techniques that will awaken your soul mate relationship today
Love & The Law of Attraction will provide the tools you need to walk through life filled with love, devotion and possibility. Knowing that the powerful Law of Attraction is always at work. 
Happy Capricorn New Moon!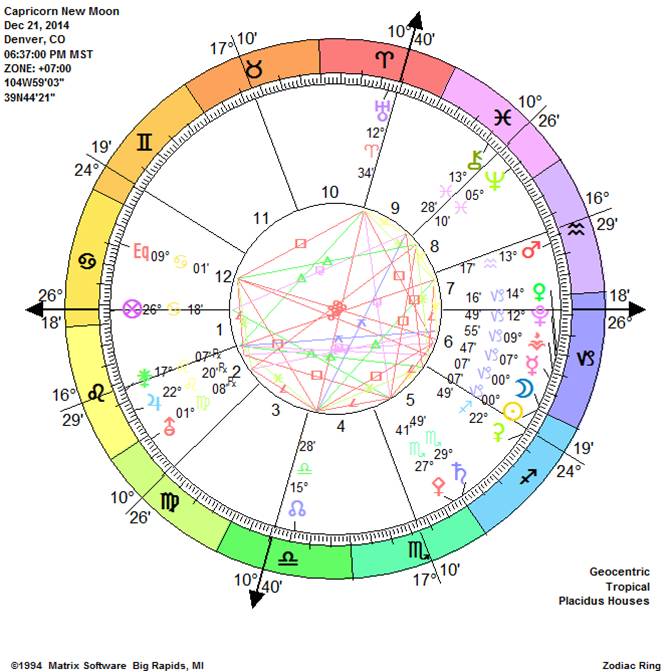 December/January Astrological Events
 Mercury enters Capricorn December 16
Venus conjunct Pluto square Uranus December 20
Uranus direct December 21
Sun enters Capricorn December 21
Moon enters Capricorn December 21
Winter/Summer Solstice December 21
Capricorn New Moon December 21-22
Saturn enters Sagittarius December 23
Merry Christmas December 25
New Year's Eve Moon in Taurus on December 31
Moon in Gemini January 1 Happy New Year!
Venus enters Aquarius January 3
Sun square Uranus conjunct Pluto January 3
Mercury enters Aquarius January 4
Cancer Full Moon January 4-5
Mars enters Pisces January 12
Mars square Saturn January 15
Mars conjunct Neptune January 19
Capricorn Moon square Uranus conjunct Pluto January 19
Sun enters Aquarius January 20
Aquarius New Moon January 20
Mercury Retrograde January 21–February 11
Venus enters Pisces January 27
Sun conjunct Mercury January 30
  Do you have a problem, challenge and/or an opportunity that you want coaching?
Schedule Your Coaching Session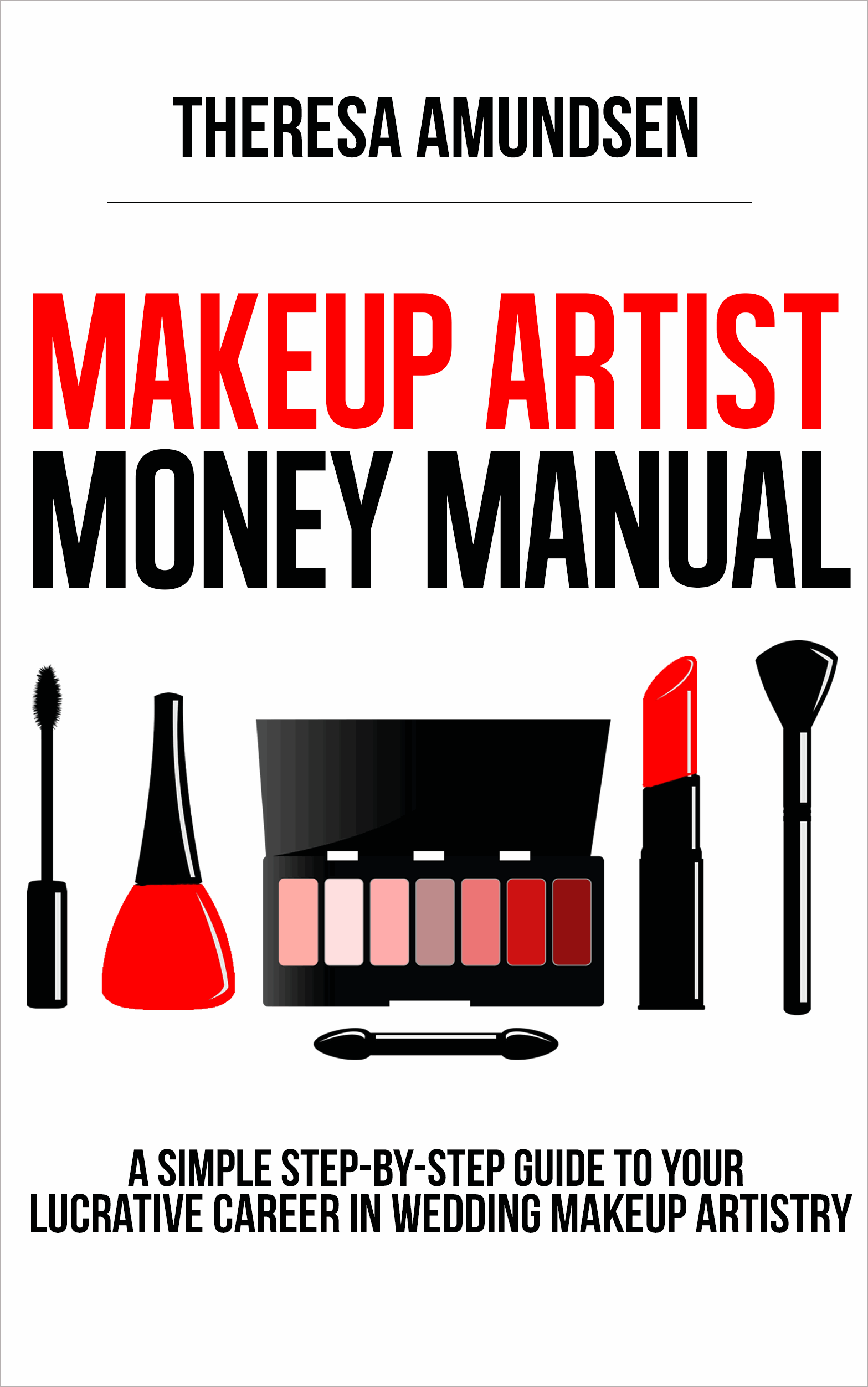 Makeup Artist Money Manual: A Simple, Step-by-step Guide to Your Long Lasting, Lucrative Career In Wedding