There is an Aquarius New Moon at 29 degrees and 59 minutes on February 18. Two minutes later, after the New Moon, the Moon and Sun enter Pisces. This rapid transition by both lights makes the New Moon an anomaly. This is a tale of two moons. It is the second SuperMoon of the year. A SuperMoon means that the Moon is closest to the Earth and in direct alignment with the Sun and the Earth at the time of the event. This makes it super strong. The Aquarius New Moon that occurred on January 20 was at zero degrees. That was a double new beginning for you.
New Moons are awesome opportunities to plant your seeds in fertile ground. Having a New Moon occur at the last minute of the sign speaks to completions. You are being initiated to make bold beginnings. You are also being encouraged to release what no longer serves you. This Moon holds powerful beginnings and endings.
• What are you completing?
• What are you beginning?
• What role have you come to play?
This is the year to empower yourself. Do what makes you feel powerful. The Aquarius New Moon represents freedom and liberation. Liberate your mind first and your freedom will follow. Aquarius reminds you to follow the beat of your own drum. Be unique. Be original. Be who you really are. Take a walk on the weird side of life. You may find a part of yourself that has been begging for expression. This is the Aquarian New Moon message.
The Sun and Moon are coupled in Aquarius offering you a fresh outlook on life. A new cycle is beginning for you. The New Moon can empower you to move in a new direction. You may break free from bad habits and relationships. You could awaken to your divine destiny. You are no longer distracted by fear and doubt. You are ready to be who you were born to be. You are prepared to stand in your divine power and shine your light. This energy promotes your creative self-expression.
Aquarius represents freedom and truth. Knowledge and insight is gained through friends and social groups. Aquarius empowers you to discover your true inner purpose. You have a unique gift to offer. Goddess could not be here today so she sent you. Make that leap of faith. Take a chance. You are worthy of all things great and beautiful. Let your spirit set you free. Wherever the Aquarius New Moon falls in your natal chart is where you are encouraged to make a breakthrough in consciousness.
• What are your talents, gifts and abilities?
• What is your point of brilliance?
• What do you do better than anyone else?
• Where do you shine the brightest?
• What were you born to do?
This is a tale of two Moons. Aquarius teaches you that it is cool to be unusual and original. Be open-minded to new ideas and ways of working. Be willing to stretch and grow. You are to think out of the box, or better yet, throw that damn box away. Aquarius empowers you to create new solutions to the old problems. You are being encouraged to step into uncharted territory. Be open to new friends and alliances. You will need to make a leap and take a chance to reach your new starting point. Keep the faith in each other and the future. You don't need to have faith when you are doing the same old same old. Faith is required when you are making bold beginnings and breakthroughs. The Pisces energy will empower you to have faith.
This New Moon could easily be called a Pisces New Moon at zero degrees. It truly is a wacky New Moon. How appropriate for both Aquarius and Pisces. Go with the flow. See where this month takes you. Navigating the waters of dreamy Pisces will require the right tools. That is your ability to dream. Pisces offers you an opportunity to connect with your Inner Being and dream. Dream on. Dream until your dreams come true. Pisces is the last sign of the zodiac. Pisces rules the twelfth house of magical places and your hidden strength. Dream what you want to see in the world. You could dream world peace into creation. You are to dream your heart's desire. Dream and create it.
"Dreams provide gusto to your gait. Dreams bring energy to your efforts. Dreams open your heart to a higher existence. Dream on. It's what gets you there." —Ivo/Lisa Dorr
This is a wonderful New Moon for you to set your intention for your heart's desire. Go for something big like world peace. You will not have a lot of time to sit still. That is because of Mars. Mars the planet of action and desire moves into his home sign Aries on February 19. This fiery energy will empower you to take action now. Be bold. Be courageous. Mars does love being in Aries. This is because he is on top and in control. He is in his groove. This may increase your mental and physical energy. You can accomplish a great deal now. Watch out for being too impatient or impulsive. Be smart.
Happy New Year! The Chinese New Year begins on February 19 it is the year of the ram. Aries too is the ram. Mars enters Aries on this day. There is a connection. February is a month to put your dreams into action. Venus the goddess of love, beauty and abundance will help you do just that. She follows her man Mars into Aries on February 20. Now the divine lovers Venus and Mars are traveling through hot and sexy Aries. The heat is on! This could be the start of many new love affairs. Love is in the air.
The Sun in Pisces will square Saturn in Sagittarius on Feb 23. This may reveal your limitations. Don't push through the exhaustion. Take good care of you. Rest when needed. The Pisces Sun will couple with Neptune on Feb 25. This may increase your intuitive muscle. Your psychic abilities may take a quantum leap forward. Trust your instincts. Follow your hunches. It gets a bit intense when the Gemini Moon forms a powerful T-square with both Saturn and Neptune on February 25. This is a magical time for creation and spiritual transformation. Saturn can help ground you so that you can make your dreams come true. Do what supports your balance.
"A quiet mind allows you to feel that you are a part of all that is. Take a moment to quiet the mind. Acknowledge the oneness. You are never alone." —Ivo/Lisa Dorr
This is a powerful time to set your intention for what you want to create this year. You can go here to use these tools to create the life you truly desire. You are ending the Age of Pisces. You are entering the Age of Aquarius. Pisces teaches you to live from your heart. To have compassion and forgiveness for Self and others. Aquarius teaches you to use technology wisely. When we couple our technological advances with heart we create the New Earth. That is using technology to advance your quality of life. This is so that you have more time and energy to be a powerful creator. You need time to dream. You need time to create. You need time to play. Technology is here to serve you.
• What are you creating?
• What are you dreaming?
• What would you dare to dream if you knew you could not fail?
There is more good news here. Jupiter and Uranus are harmony in February. In fact, this positive pairing takes you into March with luck on your side. Believe in your capabilities. Believe that you can make your dreams come true. You will be successful when you reach out to have new experiences. Be in your heart. Choose love not fear. No matter the question love is the answer. You could use the New Moon to send love to all sentient beings. Send Love into the Middle East and Ukraine. Send love to all life on Gaia. The hippies were right about love. Love is your secret weapon. Love heals. Love.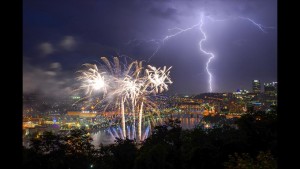 "Don't worry about this world; it is not broken. And don't worry about others. You worry more about them than they do. There are people waging war; there are people on the battlefield who are more alive than they've ever been before. Don't try to protect people from life; just let them have their experience while you focus upon your own experience." — Abraham
Love and Peace,
Kelley
 For a detailed look into your personal, relationship, spiritual, health and financial astrology
Schedule Your Astrology Session
All Are One Channel

  Your February Kelleyscopes are live!

You can download your Astrology Forecasts on iTunes!   
 
 Love and the Law of Attraction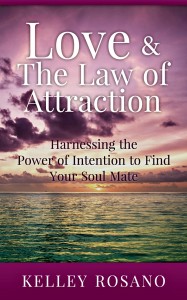 You can purchase your copy here on Amazon Thank You!
or click on the book
Harness the Power of Intention to Create the Love You've Been Dreaming Of
Are you currently single or questioning whether your partner is your soul mate? Do you seek to deepen the connection you have in your relationship now? People from all over the world are utilizing the exercises contained in this revolutionary book to manifest the unique soul mate relationship they've been dreaming of.
This simple, step-by-step guide will help you create a long-lasting relationship that is rooted in intimacy of all kinds – spiritual, emotional, sexual and intellectual – creating a continuous source of joy and inspiration in your life.
Drawing on years of experience, the author traces a path toward true love by revealing:
• How to let go of the past and develop the Self Love needed to find your soul mate
• Discover love for your body and make space for true love to enter your life
• Easy, targeted exercises that will manifest your soul mate relationship
• Tests to reveal if your current partner is your one true love
• How to peacefully transition out of an unhealthy relationship
• Re-ignite the love you share in your existing relationship with specific techniques that will awaken your soul mate relationship today
Love & The Law of Attraction will provide the tools you need to walk through life filled with love, devotion and possibility. Knowing that the powerful Law of Attraction is always at work.
 Happy SuperMoon!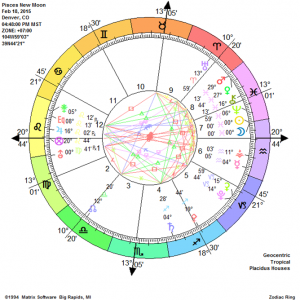 Astrological Events
Sun enters Pisces February 18
Mars enters Aries February 19
Chinese New Year (sheep) February 19
Venus enters Aries February 20
Jupiter trine Uranus February 20 — March 13
Sun square Saturn February 23
Sun conjunct Neptune February 25
Gemini Moon T-square Saturn & Neptune February 25
Jupiter trine Uranus Exact on March 3
Venus trine Jupiter March 4
Venus conjunct Uranus March 4
Venus square Pluto March 4
Virgo Full Moon March 5
Daylight Savings Time Begins March 8
Mars trine Jupiter March 10
Mars conjunct Uranus March 11
Mars square Pluto March 11
Mercury enters Pisces March 11
Saturn retrograde in Sagittarius March 14
Pluto Square Uranus March 16
Venus enters Taurus March 17
Pisces New Moon total Solar Eclipse March 20
Sun enters Aries (Spring Equinox) March 20
Mercury enters Aries March 30
Mars enters Taurus March 31
  Do you have a problem, challenge and/or an opportunity that you want coaching?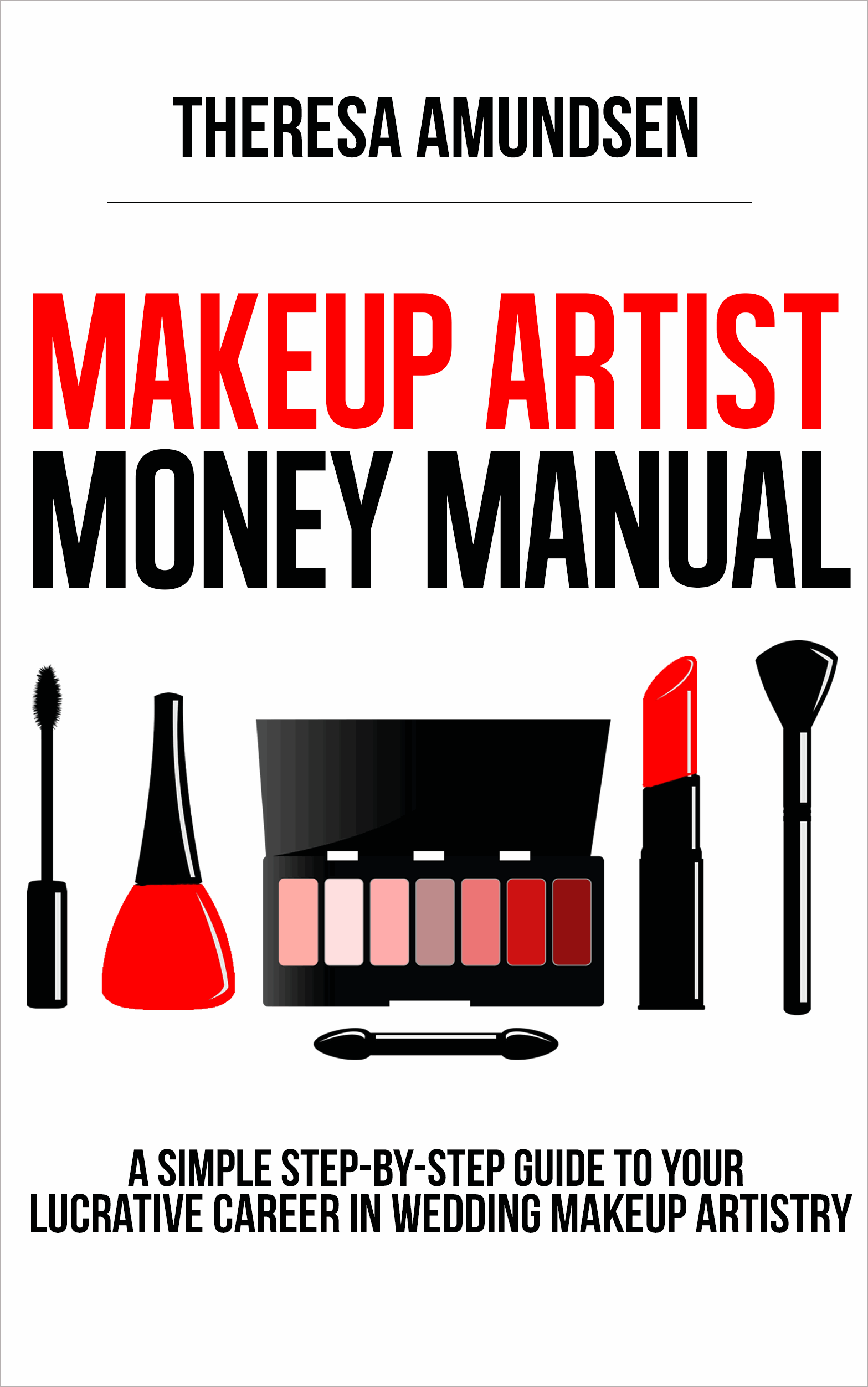 Makeup Artist Money Manual: A Simple, Step-by-step Guide to Your Long Lasting, Lucrative Career In Wedding