The sizzling Aries New Moon on April 18 can feel like a fresh start to this year. Aries is pure positive energy. The Sun (will) and Moon (emotions) unite to seed your next thirty-day cycle. Aries being your first zodiac sign empowers you to be bold and courageous. This is the energy to blaze a new life path. This New Moon holds the promise of a fresh start and new beginnings. You are born again.
• What are you creating?
• What gives you passion?
• What makes you feel alive?
The New Moon has the Sun, Moon and Uranus in Aries. The firepower of this planetary combination is uplifting. You put your passion, heart and mind into our dreams, desires and goals. Those who do not allow their fear to eclipse them will experience success.
• What would dare to do if you were not afraid?
• When and how have you been courageous?
• When and how did you last take a risk?
What happens when you have one foot in the boat (new life) and one foot on the dock (old life)? Yes, your butt ends up in the water. We do not have to know how the future will work out to move forward. You are being asked to have courage, faith and trust. You may begin a new life, a new career and a new relationship. These can be better than your wildest imagination.
The ego goes into fear because it can't control what is happening. Control is an illusion. The only thing we can control is our response to what is happening. The ego is going into fear because you have never been here before. You are charting new territory. So, when the ego pulls up past occurrences that are fear based to understand your current experience. This too is an illusion.
The past does not equal the future. In other words, you cannot define what is happening now from what has occurred in your past. You are creating the future by the choices you make today. Will you choose love or fear? You are a powerful creator. Own our power. Be the authority of your life. When the ego thrusts you into fear, ask yourself, "What evidence do I have to confirm my assumptions?" You know the "What if's?" Instead of "What if" thrusting you way out into the unknown future. Ask yourself, "What am I afraid of today?" Answer zero. Your power is in the present. The future will take care of itself. The past is history. It is time to be brave. For instance, you can't make a decision because of fear. Ask, yourself, "What would I do if I was not afraid?" Do what empowers you. Be Brave. Without risk, there can be no reward. Try.
"Shoot for the moon. Even if you miss, you'll land among the stars."
― Norman Vincent Peale
Mars is the ruler of Aries. He is in the sign of Taurus. Mars is reminding you to take your time. Move slowly and be more deliberate in your steps. Quality is better than quantity. Mars is in a challenging aspect to Jupiter at the time of the New Moon. This can pull up your courage. You will feel ready to move forward in your life. Do what you love and value. Be grounded.
This is an awesome Aries New Moon. It has gifts for everyone. Wherever Aries lands in your natal birth chart is where the universe is giving you a fresh start. This energy is positive, uplifting and fearless. The universe wants you to leave the past behind. You are to give birth to a new you. This is an excellent time to begin a new business, career and love relationship. You do not want to allow your fear of failure or success to hold you back. Your life is not an event it is a process. Sometimes we get "it" wrong or fail. This is good thing. Failing shows you where you no longer need to put your time and energy. Knowing what you do not want is part of getting to where you most want to be in life. You can get scared when you are trying something new. This is natural to be afraid.
• Are you afraid of failing?
• Are you afraid of your success?
• What is holding you back from reaching your dreams?
Powerful Pluto is the higher octave of Mars. Pluto turns retrograde on April 16. He will be in reverse through September 24. Pluto encourages you to make real changes. Superficial changes will not suffice with Pluto. Like Saturn, Pluto shows you your limitations. Pluto retrograde reveals your blind spots and your weaknesses. Where you are unconscious in what you are doing. You know, when you find yourself saying, "Why didn't I see that?" The more Self-aware you are. The more you can dig deep and use your power (hidden resources).
Pluto and Mars are in harmonious energy flow at the New Moon. Mars is your personal will. Pluto is your divine will. You are to own our power (Pluto). Take charge (Mars) of your life. Be a conscious creator of your reality and world. Playing the role of victim means that you are unconscious. Pluto and Mars are about power. How you use your power. How you own your power. How you direct your power to achieve your goals. How you give your power away. Being a victim to circumstances gives your power away. Do what empowers you. Set boundaries with those who steal your power. Stop tolerating disrespect or abuse from anyone. Personal crisis can leave you feeling bad about yourself. Pluto/Mars positive energy can go a long way to rebuilding your self-confidence. They can give you a new birth of energy and ego drive. This will empower you to believe in yourself again. The Mars/Pluto reinforcing energy can give you a new strength and sureness.
Neptune is challenging Venus in Gemini. Do not be seduced by sweet promises. Go by behavior. Do not over promise and then let others down. We can be in love with love's illusion. See people for who they are and not who you want them to be. This is great energy for creativity and meditation.
The Sun enters Taurus on April 20. This is great news. The intense energy will begin to calm down. Taurus rules what you love and value. You can go here and use the True Values Program.
Mercury will couple with Mars in Taurus on April 22. This can give your ideas extra energy to accomplish much. Go forward in your life. Go for your heart's desire. Go after your dreams. Take action now! Do not wait. Initiate. Mars will couple with Mercury three times April 22, May 27 and July 15. This will empower you to stand up for your truth. It will be easier for you to draw boundaries and say no. Make friends with the word no. It is your ally. Less is more. You often see Mars coupled with Mercury in the charts of lawyers. People who fight for the rights of others. Folks who are great debaters.
The Aries New Moon message for you is a new birth. You are to hold more light. You are to raise your vibration. It is the greatest gift you can give the planet. What does your heart desire? Use Aries pure positive energy to create the life you want. Do not do what is easy. Do what is right. Be brave. Be bold. You could make brilliant breakthroughs. You can cut away the crap from your life. Soar higher. Be born once more. True Liberation comes to you when you free your mind. Aries is an exciting energy to use. Spring holds the promise of new life. What are you giving birth too? Be a conscious creator. Get in the driver seat and drive forward. You are getting a green light and a clear road from the universe. The rest is up to you.
Love and Peace,
Kelley Rosano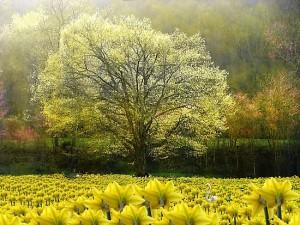 "When we say to you, make peace with where you are, we want you to make peace with where everyone is; we want you to make peace with the world events; we want you to make peace with where your friend is in relationship with where your friend wants to be. We want it to be all right with you where anybody is."   —Abraham
 Live Events with Kelley Rosano

Where you can interact, ask questions and receive live group coaching!
Kelley will be using astrology and attraction principles as part of each event.
Love, Astrology and the Law of Attraction
Tuesday June 23, 2015
Noon MDT
Money, Astrology and the Law of Attraction
Thursday June 25, 2015
Noon MDT
  Your April Kelleyscopes are live!

Thank you for liking, favoring, sharing, Google+ and subscribing!
You Are Awesome!

 For a detailed look into your personal, relationship, spiritual, health and financial astrology
Schedule Your Astrology Session
 Love and the Law of Attraction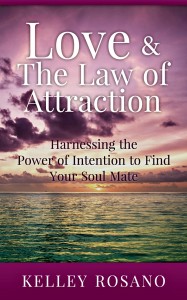 You can purchase your copy here on Amazon Thank You!
or click on the book
Harness the Power of Intention to Create the Love You've Been Dreaming Of
Are you currently single or questioning whether your partner is your soul mate? Do you seek to deepen the connection you have in your relationship now? People from all over the world are utilizing the exercises contained in this revolutionary book to manifest the unique soul mate relationship they've been dreaming of.
This simple, step-by-step guide will help you create a long-lasting relationship that is rooted in intimacy of all kinds – spiritual, emotional, sexual and intellectual – creating a continuous source of joy and inspiration in your life.
Drawing on years of experience, the author traces a path toward true love by revealing:
• How to let go of the past and develop the Self Love needed to find your soul mate
• Discover love for your body and make space for true love to enter your life
• Easy, targeted exercises that will manifest your soul mate relationship
• Tests to reveal if your current partner is your one true love
• How to peacefully transition out of an unhealthy relationship
• Re-ignite the love you share in your existing relationship with specific techniques that will awaken your soul mate relationship today
Love & The Law of Attraction will provide the tools you need to walk through life filled with love, devotion and possibility. Knowing that the powerful Law of Attraction is always at work.
 For a detailed look into your personal, relationship, spiritual, health and financial astrology
Schedule Your Astrology Session
Happy Aries New Moon!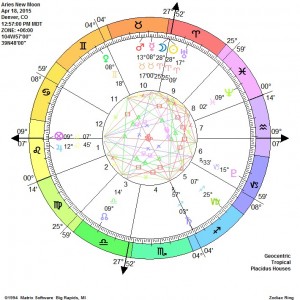 Astrological Events
Aries New Moon April 18
Sun Enters Taurus April 20
Mercury conjunct Mars April 22
Mercury enters Gemini April 30
  Do you have a problem, challenge and/or an opportunity that you want coaching?
Schedule Your Coaching Session