There is an intense Scorpio Full Moon on May 3. This Moon will bring your deepest desires to the surface. You know what drives you. What compels you to the choices that you make? Scorpio rules emotional truth. Among many areas are joint finances and sexuality. Pluto is Scorpios ruling planet. He is in helpful energy flow with both lights. That is the Sun and the Moon. This is positive news. Empowering you to regenerate your life and relationships. You can rebuild your body. You can rebuild your finances and your life. Scorpio is passion. Pluto is power. How you use power. How you get power. How you own your power and/or how you give your power away.
What empowers you?

What is your truth?

What is your heart's desire?

What are you on fire?

What is your passion?

What is holding you back?

What action steps can you take today to empower yourself?
This is a great Moon to detox your body. Cleanse it of toxins. This will empower you. It will give you a clear mind and a strong body. Practice Extreme Self Care. Your body is a messenger. What is your body telling you? Where is your body? Is it bringing you closer to your goals? How can I write a newsletter when my body only wants to play in the garden? How can you build a new website, when your body is being distracted by the TV?
What is complete for you? You need to be present to be effective in your life. Use the Strong You Program and build a strong personal foundation. Get whole with any nagging self-doubts this Scorpio Moon may bring to light. The Scorpio energy can be karmic at times. You know that old saying. "What goes around comes around." This is for your soul evolution. You are a powerful creator. You are here to be a master creator. Life offers you many tests and initiations with that goal in mind. Some are from Creator others are from the dark forces. Each test you master. You gain in power. You achieve Self-mastery.
"Awaken from your slumber. Be willing to dive deep. Love the truth."
— Says the Scorpio.
The Sun in Taurus is the time to evaluate your True Values. What you love and cherish. You can go here and use the True Values Program.When you align your goals with your true values, you promote your own success. I love to uplift and inspire others. That is my number one value. Learning. I love to learn. What do you love and value? Do not allow society dictate to you what success is for you. Create your own definition of success. How are you using your talents, gifts and abilities? Are you leveraging your skills to increase your financial strength? Do you own your possessions? Do you feel owned by your stuff? The Scorpio Moon is flushing out your fears. And, where you need to own your power.
Jupiter in Leo is forming a powerful T-square to the Sun and the Moon. This is revealing your childhood conditioning that has shaped your beliefs. You do not get what you want. You get what we believe. What do you believe is possible for you? What is your story? Do you need to tell a new story? What is holding you back from achieving your heart's desire? What do you know to be true for you? Are you coming from love or fear? What would you do if you were fearless? The Scorpio energy is excellent for focusing your intention on what you are creating. The fixed energy at the Scorpio Moon can empower you to overcome all obstacles and achieve your goals. This is the energy of determination and perseverance. It is strength.
There is also a strong mutable energy at the Full Moon. Saturn in Sagittarius opposes Mercury in Gemini. Both are being T-squared by Neptune in Pisces. You may have big dreams and visions in May. Saturn will require you to be grounded and practical in your approach. There could be conflict with others requiring you to prove the validity of your goals. There could be extreme restlessness. You may have mood swings. One minute you are feeling great joy followed by anxiety. Your faith in the future strengthens your resolve. Keep the faith. Your dreams will come true. Believe.
What would you do if you had no limitation?

What would you do if you had limitless resources?

What would you create with your new freedom?
Venus enters Cancer on May 7. This helps you to make deep connections with others. Be interdependent and not codependent. This is essential for your Self-mastery.
Mars enters Gemini on May 11. This will lighten up the atmosphere. This is a fun energy. You can multitask until your heart is content. Serious Saturn will slow you down a bit on May 15. Mars is the gas pedal. Saturn is the brakes. Forcing you to go slow and be more deliberate in your steps. Your tension can increase with this energy. Find an outlet for your energy in a project or physical workout. You can accomplish a great deal.
The Scorpio Full Moon message is to live your divine passion. This is a magical Scorpio Full Moon. Be the magician. Use your magic to create beauty. Come from love not fear. Be fearless. The Full Moon will focus you on your self-worth and resources. Taurus reminds you of what you cherish. Taurus seeks comfort and acceptance for who you truly are. The goal is to live authentically. Scorpio seeks to reveal your vulnerabilities and your unmet desires. Scorpio shows you what you need to transform. Wherever Scorpio and Taurus land in your natal birth chart is where you are giving birth to a new paradigm. You are to create from your heart. Living from your heart. Do what you truly love and value. This will create Heaven on Earth.
Be who you really are. Be driven. Be intense. Never take your eye off the ball. Reach for the stars. Fight for dreams. Protect your talents and gifts. Be aware. Be awake. There are those who would love to steal your gifts from you. There may be those that would try to block your dreams come true. Have the eye of the tiger. Own your power. Do what empowers you. Be your own best friend. Never give up. Never surrender. Fight for what is right. Always Victory!
Love and Peace,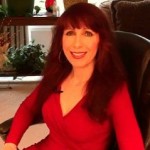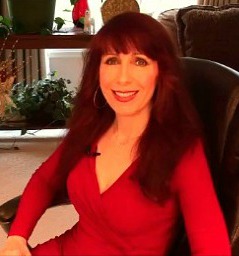 "Some things you're not letting happen right now because the timing isn't perfect for you. Some you're not letting happen because you are very aware of where you are. But all things, as they are happening, are happening in perfect order. And if you will relax and begin saying, "Everything in its perfect time. Everything is unfolding. And I'm enjoying where I am now, in relationship to where I'm going. Content where I am, and eager for more, that is the perfect vibrational stance."   —Abraham
  Live Events with Kelley Rosano

Where you can interact, ask questions and receive live group coaching!
Kelley will be using astrology and attraction principles as part of each event.
Love, Astrology and the Law of Attraction
Tuesday June 23, 2015
Noon MDT
Money, Astrology and the Law of Attraction
Thursday June 25, 2015
Noon MDT
   Your May Kelleyscopes are live!

Thank you for liking, favoring, sharing, Google+ and subscribing!
You Are Awesome!

For a detailed look into your personal, relationship, spiritual, health and financial astrology
Schedule Your Astrology Session
Happy Scorpio Full Moon!

Astrological Events
Mercury oppose Saturn May 3
Full Moon in Scorpio May 3
Sun square Jupiter May 4
Sun trine Pluto May 6
Venus enters Cancer May 7
Mercury square Neptune May 9
Mars enters Gemini May 11
Mars oppose Saturn May 15
Venus trine Neptune May 16
Taurus New Moon May 17
Mercury Retrograde May 17 – June 11
Sun enters Gemini May 21
Venus opposes Pluto May 21
Sun oppose Saturn 22
Venus square Uranus May 25
Mars square Neptune May 25
Retrograde Mercury conjunct Mars May 27
Sun conjunct Mercury May 30
Sun square Neptune May 31
  Do you have a problem, challenge and/or an opportunity that you want coaching?
Schedule Your Coaching Session