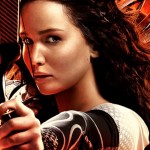 The Sagittarius Full Moon on June 2 is beaming with hope for your future. There is so much positive energy pouring down from the heavens. You will have to sit up and take notice. What a kick off to start the month of June. This Moon provides you with the opportunity to expand your consciousness. Boldly go where you have not gone before. Take chances. Be adventurous. Try something new. You are to evaluate what you believe. You do not get what you want. You get what you believe. Trust your inner being. Trust your inner knowing.
• What is your truth?
• What do you know to be true for you?
• What do you believe is possible for you?
The Sun, Mars and Mercury are in Gemini opposing the Moon in Sagittarius. Mars is giving you marvelous mental and physical energy to achieve your goals. Mars is in opposition to the Moon. Be aware of projecting onto others what may be going on inside of you. See how your buttons are pushed. Why does that bother you? What is really going on? Confrontations with others can help clear the air. You clarify what you need and want. What is true for you. This Full Moon will increase your self-knowledge. Knowledge is power.
This is a wonderful Full Moon. It is in harmony with Jupiter, Sagittarius ruling planet. Uranus is the great awakener. He is in a positive energy flow with both Jupiter and the Moon. This creates a Grand Fire Trine. This will happen too at the end of June. This energy uplifts and inspires you. You are getting a huge blast of positive energy from the Cosmos. The Gemini Sun, Mars and Mercury are forming a tale on the Fire Trine. Making it a kite. This is about using the power of your mind to create what you want.
"Whatever the mind of man can conceive and believe the mind of man can achieve."   
–– Napoleon Hill
You may feel unstoppable. Ready to take on your dreams. Opportunities will be served to you on a gold platter. You fall in love. Your big idea pays off. You are in the right place at the right time. Magic happens! Watch out for being over confident. This energy is exuberant and exciting. You could feel high on endorphins. You could bite off more than you can chew. Promise more than you can deliver. You could overestimate your position. You come up short down the road.
Neptune is active at the Full Moon. He is challenging both lights (the Sun and the Moon.) Be aware of your dreams and desires. Be aware of fantasy. This is a highly idealistic Sagittarius Moon. You could experience amazing growth in your creativity. Trust your instincts. Someone or something seems too good to be true. Take a wait and see attitude. Promises may be plentiful in June. Walk your talk. Speak only truth. Use the Four Agreements to live by. Do a Jerry Maguire. "Show me the money."
Mars can provide you with the energy you require to accomplish your goals. Ego energies too will be high. You do not have to defeat others to have your way or to be right. Others too can be right. Use this energy for your creative self-expression. Anything you put your mind too could be amazing. Learn to speak your mastery.
Venus enters Leo on June 5. She is having an extra-long visit in Leo. She will be in Leo until October 8. Venus will retrograde July 25 – September 5. Venus in Leo is romantic, loyal and dramatic. This transit will light up your life. You will not be bored. She likes to play cupid in Leo. Make love not war. There is more good news.
Mercury the messenger moves direct on June 11. Yeah! Communication gets back on track. This is the time to start that new business or project. Get married. You have a green light from the universe. Go for it! Go after your heart's desire. What are you dreaming?
Neptune retrogrades on June 12 through November 18. This is a subtle energy. It will give you the opportunity to assimilate what Neptune has been teaching you. Since he moved direct last fall. Such as discernment. Using your instincts. The distinction between a spiritual experience and fantasy. No matter how challenging Neptune has been for you. The ultimate goal with Neptune is to raise your vibration. You are to merge with Creator. Make peace with life. Make your choices from your God Consciousness. All Are One.
Saturn returns to Scorpio on June 14 where he remains until September 17. The people most affected by this transit will be the Scorpios, Taureans, Leos and Aquarians born in the last three days of their sign. Keep on trucking. Your patience and perseverance will pay off for you. This is about building solid structures in your life. Focus on what is working. Focus on your success. Let go of the rest.
• What is important for you?
• What is a distraction?
• What supports your balance?
This is a fun, exciting and creative Full Moon. It can wash away the past. You feel born again. You are stardust. You are golden. It is time to find your way back to the Garden of Eden. You can create the life that you truly desire. You can be abundant. Born free. Do not allow the distractions of modern life to take you from your focus. The busier that you are the more you need quiet time. Take time to meditate. Take time to exercise. Practice Extreme Self-Care.
You end June with the Moon in Sagittarius. She is forming another Grand Fire Trine with Jupiter and Venus in Leo to Uranus in Aries. You are blessed by the heavens. June is a turning point month for you. This month holds some of the best astrology that I can remember. Follow your heart's desire. Follow your dreams. Your time is now.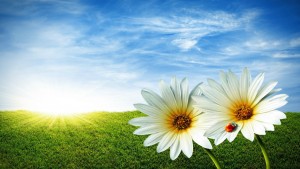 "When a child has a dream and a parent says, "It's not financially feasible; you can't make a living at that; don't do it," we say to the child, run away from home… You must follow your dream. You will never be joyful if you don't. Your dream may change, but you've got to stay after your dreams. You have to."   
— Abraham
Love and Peace,
Kelley Rosano
Download the Sagittarius Full Moon here at our shop
Live Events with Kelley Rosano

Where you can interact, ask questions and receive live group coaching!
Kelley will be using astrology and attraction principles as part of each event.
Love, Astrology and the Law of Attraction
Tuesday June 23, 2015
Noon MDT
Money, Astrology and the Law of Attraction
Thursday June 25, 2015
Noon MDT
  Your June Kelleyscopes are live!

Thank you for liking, favoring, sharing, Google+ and subscribing!
You Are Awesome!

For a detailed look into your personal, relationship, spiritual, health and financial astrology
Schedule Your Astrology Session
Happy  Sagittarius Full Moon!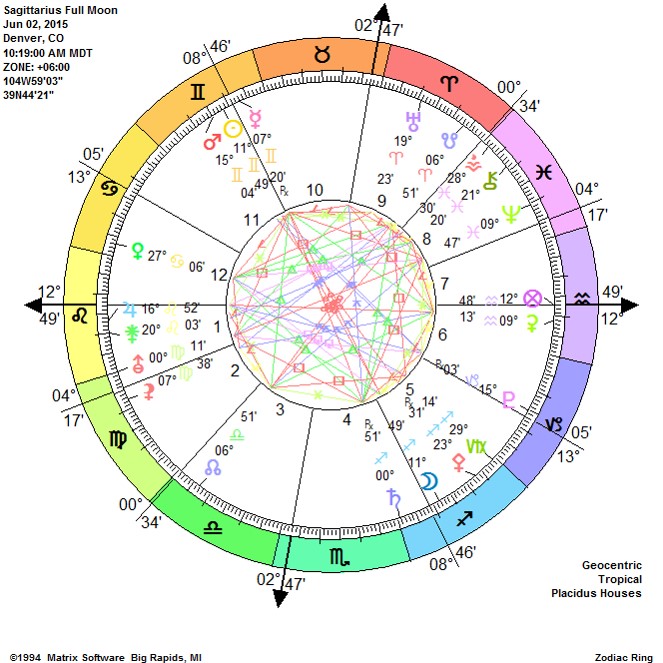 Astrological Events

Sagittarius Full Moon June 2
Venus enters Leo on June 5
Jupiter trine Uranus June 10 – July 4
Mercury direct June 11
Neptune retrograde June 12 – November 18
Saturn enters Scorpio June 14
Gemini New Moon June 16
Moon conjunct Venus June 20
Sun enters Cancer June 21
Summer Solstice June 21
Happy Father's Day June 21
Mars enters Cancer June 24
Chiron retrograde June 24 — November 28
  Do you have a problem, challenge and/or an opportunity that you want coaching?
Schedule Your Coaching Session