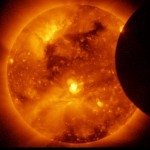 The Virgo New Moon on September 13 is a partial Solar Eclipse. Eclipses are the most powerful transit that you can experience. They herald major beginnings and completions. There is a cosmic download of new information into your DNA. You are being re-calibrated. Reset and readjusted to a higher vibration. Take it easy. You may feel eclipsed.
You are taking care of business with the Virgo Eclipse. This is a fresh start in your work, health and goals. Each individual has a unique soul purpose. Virgo rules your service in the world. It rules your work and health habits. Virgo is grounded and practical. These are essential qualities to reach your goals. In today's climate, it is not easy to make your dreams come true. In Leo, it was a time to think big. Dream big. Now in Virgo you are required to be focused on the details and realities of your big ideas.
• What gives you passion?
• What is your soul purpose?
• What is your service in the world?
Chiron the wounded healer is opposing the New Moon. He acts like a planet in your astrology. Chiron is an asteroid. He is a bridge between Saturn (the past) and Uranus (the future). Your healing is important. Your wealth is in your health. The stronger you are the more you can accomplish. The better you will feel. The wealthier you are. You are to move from criticism to compassion for yourself and others. This empowers you to heal yourself. Be a healing influence on others.
• Where do you need healing?
• What do you need?
• What needs to change for you to be at your best?
You can use the Needless program to empower you. When you are needless, you are free. When you meet your own needs, you are free to self-actualize. You can reach your fullest potential/power. You can meet your own needs. You can to be needless. This creates wholeness in you. Do what supports your balance. Do what makes you strong.
There is an awkward aspect between Uranus and the New Moon. Asking you to make adjustments in your thinking. Do not limit yourself. The past does not equal the future. Being too conventional can denote a lack of courage. Be who you really are. Make the needed changes to live from your truth. This too will create wholeness with you. Do what heals you. Do what empowers you. Let go of what is not serving you. You do not live to eat. You eat to live. Eat live food. Eat whole food. Eat food that makes you strong.
Mercury is the ruling planet of Virgo. He moves retrograde Sept 17 — Oct 9 in Libra. Fairness, balance and justice are strong issues on the table. Mercury will be in Libra 66 days from August 27 until November 1. This triples his stay in Libra. Libra is about fairness and justice. The role you play in your relationships. Giving and receiving.
• Are you good at receiving?
• Are you receiving what you need in your relationships?
• What do you need to be successful?
Pluto will challenge Mercury for the entire month of September. Mercury forms three exact squares with Pluto on Sept 9, Sept 24 and Oct. 22. Pluto is about power. How you use your power. How you own your power. How you give your power away. What is the balance of power in your relationships? Are you giving your power away? Be the detective. Get to the bottom of things.
• What is your truth?
• What do want?
• What do you want for others?
Mercury retrograde is excellent time to slow down. Take your time. Be focused. Be balanced. Do not scatter your energy. Be more deliberate in your life. Go back over things. Re-evaluate where you are and where you are going. Use the Mercury retrograde wisdom tool to guide you. Mercury retrograde is a time to dream. It is great for strategy. You move ahead with your plans when the winged messenger moves direct on Oct 9.
Saturn moves back into Sagittarius on Sept 17. He will remain there until December 21, 2017. This continues the theme for Truth and Justice. Moving from competition to co-operation. Creating the win/win. Empowering you the individual. This empowers all. Truth is a major theme this fall. The truth cuts like a knife. The truth will set you free. Illusions will fall by the wayside. Only love is real. How deep is your love? Loyalty is proof of your honor.
The Sun enters Libra on September 23. You have the fall equinox in the northern hemisphere. Spring in the southern hemisphere. This is a powerful month.
Mars enters Virgo on Sept 24. Giving you the energy to get things done. The shadow side is worry. When you worry, you focus on what you do not want. Wherever the mind goes energy follows. Focus on what you want. Focus on what is working in your life.
Venus is in positive aspect with Uranus on Sept 24. This could be a fun and exciting day for you. The sun and moon sextile Saturn this day. Mark this day. The heavens are conspiring to give you a boost of positive energy. At the very least, a lovely day.
Pluto moves direct on Sept 25. This is good news. Wherever Capricorn lands in your natal birth chart. This is where you are getting a boost of power. The opportunity to make the needed changes. You are being transformed. You are ascending.
"All in good time. Patience is the key to the timely unfolding of life." —Ivo/Lisa Dorr
Saturn challenges Mars on Sept 26. Where are you feeling stuck? What is in the way of you achieving your goals? This energy requires you to move slowly. Be thorough. Saturn will point out the flaws in your thinking and plans. Be honest with yourself. This will empower you to overcome all obstacles. September is about you getting clear with what you want. The contrast shows you what you do not want. Knowing what you do not want is half the battle.
The Virgo New Moon message is to try things until they work for you. Try is a magical word. People do not like to do things they are not good at. This is human nature. Yet, if you have a big dream, you will want to try. You have to get out of your comfort zone and try new things. Sometimes new things work. Sometimes they do not. Try something new, and discover a new part of you while doing so. The Virgo part of you wants to be right. Be perfect. Criticism kills your creativity. You are a powerful creator. Don't focus on lack or what is not working. Focus on what you have accomplished. Look how far you have come. Look what you have overcome. Try new things. Make mistakes. Make many mistakes. You have to break eggs to make an omelet. The only way to find what works for you is through trial and error. There is a distinction between successful people and the unsuccessful. Successful people never give up. They never stop trying. Eventually you will figure it out. The Stars will align for you. Do not get ready. Be Ready. September is a powerful month. It is a game changer. Many truths will be revealed. The Light is pouring down from the heavens. It is bringing you home to your mighty I Am Presence. Be positive. Think big. See the bigger picture. Move forward. Be brave. Be fearless. Be love.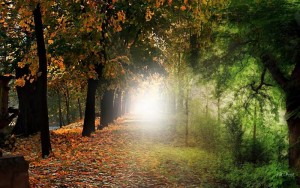 "No matter what the issue is, don't try to justify why you don't feel good. And don't try to justify why you should feel differently. Don't try to blame whatever it is you think the reason is that's keeping you from feeling good. All of that is wasted effort. Just try to feel better right now." — Abraham
Love and Peace,
Kelley Rosano
September is a game changing month. We are getting a cosmic reboot. You may find that Kelley's programs are helpful for you. You need the right tools to achieve your goals. These programs are designed for your empowerment and success.
Love, Astrology and the Law of Attraction Program
Money, Astrology and Law of Attraction Program 
  Your September Kelleyscopes are live!
Thank you for liking, favoring, sharing, Google+ and subscribing!
You Are Awesome!

For a detailed look into your personal, relationship, spiritual, health and financial astrology
Happy Virgo New Moon!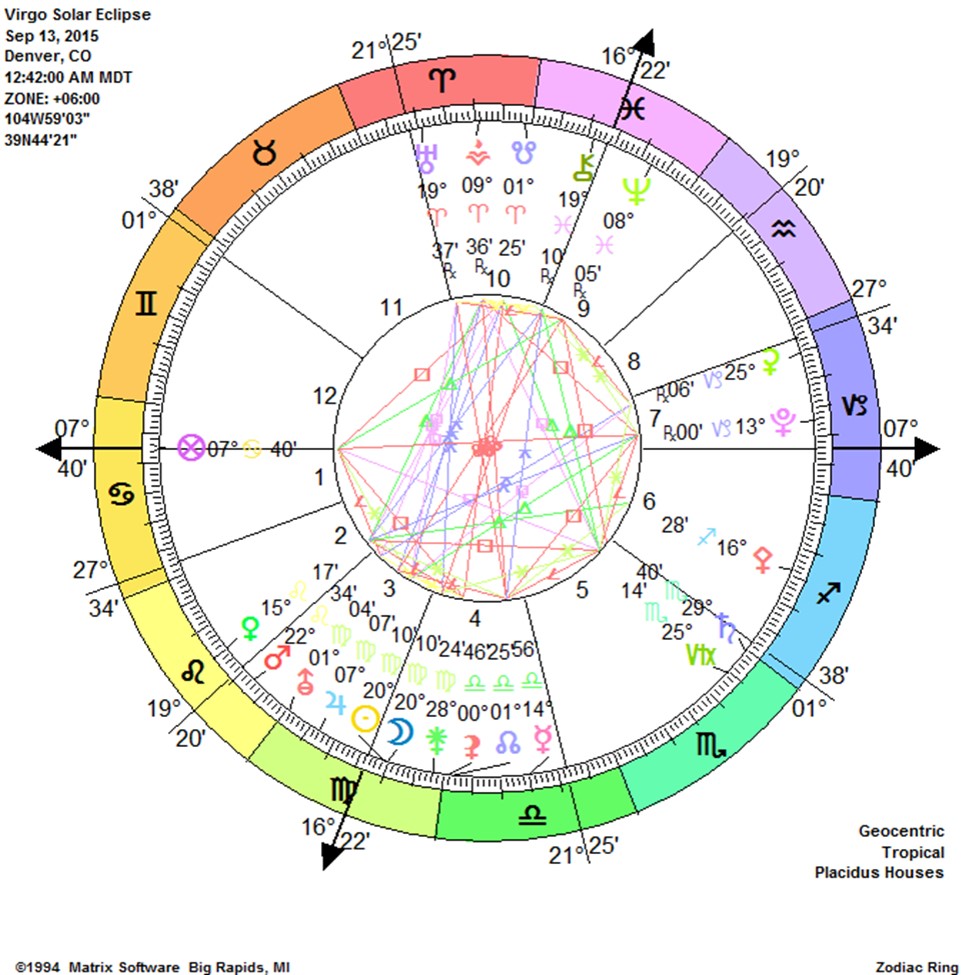 Astrological Events
Venus conjunct Mars September 1
Venus direct September 6
Sun trine Pluto September 6
Mars trine Uranus September 9
Virgo New Moon Eclipse September 13
Mercury Retrograde September 17 — October 9
Saturn enters Sagittarius September 17
Sun enters Libra September 23
Fall equinox September 23
Mars enters Virgo September 24
Venus trine Uranus September 24
Sun and Moon sextile Saturn September 24
Pluto direct September 25
Mars square Saturn September 26
Aries Full Moon Eclipse September 27
 Download the astrology messages here at our shop
  Do you want coaching for a problem, challenge and/or an opportunity?
Schedule Your Coaching Session
What is on the horizon for you in love, money and your success?