The Taurus Moon on October 27 is a SuperMoon. This is the third SuperMoon in a row. The
Pisces and Aries Moons were SuperMoons. The Taurus Moon is shining the light on what you love and value. When you align your goals with your core values, this promotes your success. Your power is in the choices you make today. Your future is determined by it. Your freedom and joy is in your ability to live authentically and in alignment with your core values. What you love and value is unique to you. It makes you what you are. What you are in truth is far more important than what you do. The world defines you by what you do. This is limiting. Who and what you are is much more interesting. This is finding the Gold in You.
The Sun is in Scorpio. Scorpio governs emotional truth. Scorpio rules what is hidden beneath the surface. You are made of both light and dark. You have a shadow. The shadow can hold buried treasures. Yes, there are negative aspects of yourself. More importantly your untapped potential. Pluto rules Scorpio. Scorpio rules the Eighth house of death and rebirth. The mysteries, passion and obsession. It is time to go deep within. Be who you really are. This includes embracing your shadow self. The unexpressed aspects of self, which beg for expression. The shadow self was shamed, denied and/or abused in the past. Embrace the negative parts of yourself you would not put on your resume or Face Book. Love both your light and your dark. This creates wholeness and balance. When you repress your truth, it may come out as bad behavior. These shadow aspects of self are like characters in a play. They are begging for Self-expression. They are crying out to be heard by you. The more you deny your truth. The stronger the shadow side becomes. These aspects are like young orphan children coming home for the first time. Love yourself with arms wide open. This will unlock any blocked energy. Hidden talents and gifts may abide in these orphan aspects of self.
• What are you repressing?
• What is driving your choices?
• Are you coming from Love or fear?
• What is being revealed to you at the Taurus Moon?
Embracing your shadow will empower you. You will have more energy when you forgive your imperfections. Do not judge or criticize. Be a conscious observer of what is taking place inside of you. Give up your addiction to pain and drama. This is where most people are entangled. Having to continue to reincarnate repeatedly. See the bigger picture. Hold the vision of what you are creating. Let go of toxic entanglements. Pluto can empower you to regenerate yourself. Recreate your life. Financial independence is a worthy goal. It means real freedom. I can help you get there. Do you want good things to come to you? Be kind.
"To everything there is a season, and a time to every purpose under the heaven:
A time to be born, and a time to die; a time to plant, a time to reap that which is planted;
A time to kill, and a time to heal; a time to break down, and a time to build up;
A time to weep, and a time to laugh; a time to mourn, and a time to dance;
A time to cast away stones, and a time to gather stones together; a time to embrace, and a time to refrain from embracing;
A time to get, and a time to lose; a time to keep, and a time to cast away;
A time to rend, and a time to sew; a time to keep silence, and a time to speak;
A time to love, and a time to hate; a time of war, and a time of peace." — Ecclesiastes 3:1
Fall is upon you. Clean out your closets. Clean out the draws. Clean out the closets of your mind. Purify yourself. This makes you strong. You are mind, body, heart and spirit. Take care of them. It is cleansing time. The Universe is cleansing you. Release what no longer serves you. Do not resist what your soul has chosen. You are the master of your destiny. You are a powerful creator. What are you creating?
• What is your promise to the universe?
• Who have you come to be?
• What role have you come to play at the turning of the ages?
Take charge of your life. Do what is right for you. Listen to your soul. Your soul holds your soul agreements. That is what you have come to do and with whom. What are you attracting? Do you like what you are attracting? If not, change yourself. You are your point of attraction. The energy you send out is the results you get back. Change your habits that are not working. Change your behavior. You will change your life for the better. You can love your life. You can love your work. What is holding you back? Who or What is in your way to your happiness?
Taurus rules what you love and value. Scorpio is what other people love and value. What your partner loves and values. The Full Moon is revealing the polarization between what you want and need. And what other people want and need. "What's mine?" asks the Taurus Moon. "I want you body and soul," says the Scorpio Sun. Finding the middle ground is not always easy to do. It is worth the effort. Venus is in a positive energy flow with Pluto. This can empower your healing and finances. Venus is coupled with Mars and Jupiter. This can strengthen your alliances and money. Passion is strong at this Harvest Moon. Chiron is opposing Venus at the Full Moon. This brings acute awareness to what needs healing. Love you more than the need for a relationship. Nurture your self-esteem. Love is not pain. Love is not something you earn. Love is not something you deserve. Love just is. Love flows to you daily form your mighty I Am Presence. Creator says, "Come and get your Love." You are loved.
The Taurus Full Moon message is release what no longer serves you. Remove the chafe from the wheat. Cut away the fat. Get lean and gleam. Fall is the season for cutting back. Not adding more work to your days. The light is decreasing. The days are getting shorter. There is less light to work with. Winter is coming. This is not a time to push. You want to rest and restore yourself. Rejuvenate your body. Get plenty of sleep. Do a body cleanse. Less is more. Work less make more time for you. Work less and make more life for you. Work less and make more love for you. The latest research has shown that peoples' productivity is highest when they limit their work hours to six hours a day. Working longer hours does not provide greater output. People need more vacation time. Let go of what is not working for you. Let go with grace and ease. Free yourself. You will begin to love your life. You will love your work. You will work with passion. Do what you love. Be who you really are. Be kind. Shine on. You will be a beaming example of love and light. Free yourself. You will free all. All Are One.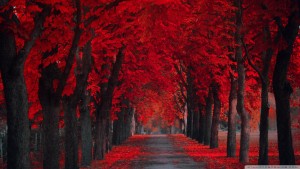 "Allow your forward momentum to carry you. You've been on the move for quite some time. Less effort is permitted. Relax. Breathe. Now." — Ivo/Lisa Dorr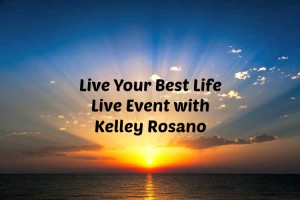 Live Your Best Life Live Event

Live World Wide Event with Kelley Rosano
You will be able to engage with Kelley and ask questions.
You can interact and receive live group coaching.
Work with Passion, Nourish your creativity, Empower your authentic nature
Turn your hobby into your dream job, Take Your Life to the Top!
When: Wednesday, January 20, 2016
Time: 12:00 — 1:30 PM MST
Where:  the Internet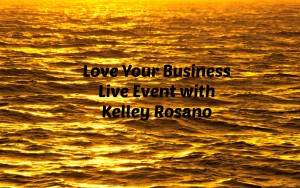 Live World Wide Event with Kelley Rosano
You will be able to engage with Kelley and ask questions.
You can interact and receive live group coaching.
Building a road to Your Financial Freedom!
You are going to make the most money.
Be the most successful when you find your point of brilliance.
What can you do better than anyone else can?
Where do you shine the brightest?
When: Wednesday, January 20, 2016
Time:  3:00 — 4:30 PM MST
Where: the Internet
Seating is limited. Reserve your place today!
No worries if you miss the event. Everyone who purchases the Live Event webinars will receive the private video link to this event. You will also receive the companion workbook from the program.
You Can Breakthrough to a New Life of Your Design 
 Astrological Events
Mercury enters Scorpio November 2
Venus conjunct Mars November 2
Sun sextile Pluto November 5
Moon conjunct Venus November 7
Venus enters Libra November 8
Sun sextile Jupiter November 10
Transiting North Node enters Virgo November 11
Scorpio New Moon November 11
Mars enters Libra November 12
Venus sextile Saturn November 12
Sun conjunct Mercury November 17
Neptune Direct November 18
Mercury enters Sagittarius November 18
Venus square Pluto November 18
Sun enters Sagittarius November 22
Venus opposes Uranus November 23
Gemini Full Moon November 25
Saturn square Neptune November 26
Chiron direct November 28
Sun square Neptune November 29
Sun conjunct Saturn November 29
Leo Moon trines Sun and Saturn November 30
 Download the astrology messages here at our shop
  Do you want coaching for a problem, challenge and/or an opportunity?