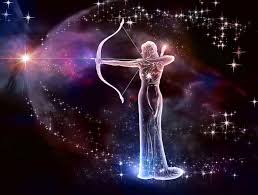 The Sagittarius New Moon on December 11 is fiery. The Sun and Moon are coupled in Sagittarius. Uranus is in Aries. He is in harmonious energy flow with both lights (the Sun and the Moon.) This can bring exciting changes into your life. There could be new opportunities. Sudden unexpected turn of events that are in your favor. Be open to the new opportunities that are now in your life. You can make changes in your personal life. This Moon may spice up your current relationship. This Moon may bring a new love into your life. You may feel a wonderful excitement. That could be missing at other times. You can make graceful changes in your life. You can release attitudes and habits that are in the way of your happiness. You can rid yourself of routines that have outlived their purpose.
The Sagittarius New Moon is beaming with hope for your future. There is so much positive energy pouring down from the heavens. You will have to sit up and take notice. What an end to your year. This Moon provides you with the opportunity to expand your consciousness. Boldly go where you have not gone before. Take chances. Be adventurous. Try something new. You are to evaluate what you believe. You do not get what you want. You get what you believe. Trust your Inner Being. Trust your inner knowing. Trust your intuition.
No matter what is going on in the world. You can be successful. You help more people by being strong. You empower people when you live your best life. Choose love not fear. Be fearless. This pulls people up. This Moon is about Freedom. Liberate your mind. Free Your Mind. This is true Freedom. Some of you may feel unstoppable. You are ready to take on your dreams. For you opportunities are served to you on a gold platter. You fall in love. Your big idea pays off. You are in the right place at the right time. Magic happens!
Jupiter is Sagittarius ruling planet. He is in Virgo. Jupiter is in a challenging aspect to the New Moon. Jupiter feels good. No matter the aspect is easy or challenging. Watch out for being over confident. This energy is exuberant and exciting. You could feel high on endorphin. You could bite off more than you can chew. Promise more than you can deliver. You could overestimate your position. You come up short down the road. This energy invites exaggeration. People could over promise what they are offering you. The compulsive liar runs rampant with this combination. Do not get seduced by promises. Go by behavior. That is walk your talk. Be in your integrity. Do not get swept up in the moment. Think then speak.
Chiron is in Pisces. Chiron is challenging the New Moon. He too is opposing Jupiter. Pull up your personal power. Be who you really are. Do not follow blindly just to fit in. What do you really believe?
What is your truth?

What do you know to be true for you?

What do you believe is possible for you?

What needs healing?

Does your heart need healing?
Mars is the planet of action and desire. He is in Libra. He is the ambassador to Uranus. Mars opposes Uranus at the time of New Moon. Mars is sextile the New Moon. He is making this Moon hot and sassy. This is one lively Sagittarius Moon. Mars brings even more energy to this Moon. On the one hand, you can liberate yourself from unnecessary restrictions. You can see your path to success. You may take a radically new direction in your work and your life. This energy can feel like a breath of fresh air. Infusing you with a new passion. A new road opens up for you and you take it. Welcome to your new life. New Moons are new beginnings. This is an amazing one.
Use this New Moon wisely. Keep working to expand and liberate yourself. Set your intention for what you want to create in the New Year. Alternatively, watch out for lashing out at other people. Anger issues can arise. People that have held you back in some way may be your target. Or, you could impulsively escape your duties and responsibilities that have been imposed upon you. There could be a sudden release of tension through anger at someone close to you. Do not suppress your anger or tension. This could come out as an accident. Watch out for someone directing his or her aggression towards you. Redirect your anger in positive ways. You can do this by a walk in the fresh air. Clean out your closest. Do something physical. There is so much positive energy with this New Moon. It is about time! You deserve good news. This Moon can liberate you. Your freedom is worth fighting for it. Free your mind. Be Free. Be strong. Do what empowers you. Do what liberates you. Do what makes you feel good. Do what heals you. Do what nurtures you. Empower Your Success. We are all in this together. We need each other. Everyone matters. Everyone counts. All Are One. Be Blessed. Stay safe. You Are Loved.
"Your life is right now! It's not later! It's not in that time of retirement. It's not when the lover gets here. It's not when you've moved into the new house. It's not when you get the better job. Your life is right now. It will always be right now. You might as well decide to start enjoying your life right now, because it's not ever going to get better than right now—until it gets better right now!" — Abraham
Magical Blessings,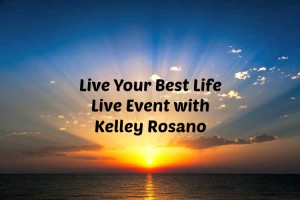 Live Your Best Life Live Event

Live World Wide Event with Kelley Rosano
You will be able to engage with Kelley and ask questions.
You can interact and receive live group coaching.
Work with Passion, Nourish your creativity, Empower your authentic nature
Turn your hobby into your dream job, Take Your Life to the Top!
When: Wednesday, January 20, 2016
Time: 12:00 — 1:30 PM MST
Where:  the Internet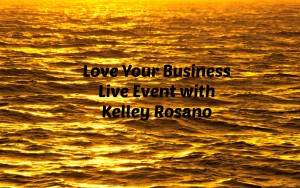 Live World Wide Event with Kelley Rosano
You will be able to engage with Kelley and ask questions.
You can interact and receive live group coaching.
Building a road to Your Financial Freedom!
You are going to make the most money.
Be the most successful when you find your point of brilliance.
What can you do better than anyone else can?
Where do you shine the brightest?
When: Wednesday, January 20, 2016
Time:  3:00 — 4:30 PM MST
Where: the Internet
Seating is limited. Reserve your place today!
No worries if you miss the event. Everyone who purchases the Live Event webinars will receive the private video link to this event. You will also receive the companion workbook from the program.
You Can Breakthrough to a New Life of Your Design 
Your 2016 Year Ahead Astrology Forecasts are live!
You can download these here at our shop for $7.99
This helps support this free channel, blog and newsletter
Thank you for liking, favoring, sharing, Google+ and subscribing!
You Are Awesome!

For a detailed look into your personal, relationship, spiritual, health and financial astrology
Your December Stars are up!
 Astrological Events
Venus enters Scorpio December 4
Mercury enters Capricorn December 9
Mars square Pluto December 6
Mars opposes Uranus December 10
Sagittarius New Moon December 11
Sun square Jupiter December 14
Venus sextile Pluto December 17
Venus sextile Jupiter December 24
Sun enters Capricorn December 21
Winter/Summer Solstice December 21
Cancer Full Moon December 25
Uranus moves direct December 25
Venus enters Sagittarius December 30
Download the astrology messages here at our shop
Purchasing these downloads helps support this free channel and blog.
  Do you want coaching for a problem, challenge and/or an opportunity?
Schedule Your Coaching Session
What is on the horizon for you in love, money and your success?