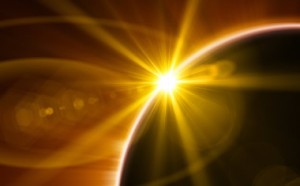 There is a total Solar Eclipse in Pisces on March 8-9. This is the only total eclipse of the year. It is also a SuperMoon. This means that the Moon is closest to the Earth. And, in direct alignment with the Sun and the Earth at the time of New Moon. This makes the New Moon intense and powerful. It will have a greater impact on the tides and the tectonic plates. It will be affecting you. Eclipses block the rays of the Sun. Get ready for a reset. You are graduating. This is so you can go to a higher vibration. You can merge with your Higher Self. This is a deeply spiritual Moon. Meditate. Slow down. Breathe. Get away from the electronics. Be in nature. Be one with Source.
The New Moon is the first of three SuperMoons. The next two are April 7 and May 6. This is the first of four eclipses this year. Eclipses herald major completions and new beginnings. Wherever 19 degrees Pisces lands in your natal birth chart, this is where something may be complete for you. You could also be taking something to the next level. New Moons are new beginnings. Something new could begin. What was going on for you in March 1997? March 8, 1997 was the last Eclipse in Pisces at 19 degrees. What was happening in your life then? What do you need to change now? What do you desire? What was going on for you last September? There was a Solar Eclipse at 20 degrees Virgo. It is exactly opposing this Pisces New Moon. Whatever was going on for you last fall, you have gained new insights.  On the positive, you have made changes to improve your life. On the other hand, you may be struggling with the same issues. What needs to change for you?
Mercury, Neptune and Ceres are in Pisces. Chiron in Pisces is coupled with the New Moon. Chiron is an asteroid. He acts like a planet in your astrology. This greatly emphasizes the need for healing and compassion. Chiron is with the South Node in Pisces. Here you are to let go of co-dependency. Have compassion for others, yes. Do not enable them. This is not love. You do not love your child, when you do not let them struggle and grow. This is smother love. Life is about infinite learning opportunities. You do not want to rob others of their own Self-mastery. Use the Needless Program. Get your needs met once and for all. This will empower your freedom. Pisces teaches you that spiritual advancement is not about being right. It is not about being good. It is about becoming whole. Pisces is the last sign. It is the hardest sign to master. Pisces reveals how you get in your own way. We all have insecurities. Those wounds that are hard to heal. Do what makes you whole. Do what empowers you. Forgive yourself for having to go through so much pain. Forgive others for not being there for you. Practice the Law of Acceptance. Do not resist what is happening. Flow with your life.
Jupiter is opposing the New Moon. This can expand your viewpoint. Jupiter forms a positive aspect with Pluto at the New Moon. It is exact on March 16 and June 26, 2016. This energy empowers you to increase your abundance. It is fantastic for your health. You can make positive changes in your personal life. You can take charge of your life. You can make it what you want it to be. This is the time to practice self-dedication. You want to create the win/win. There is power at your disposal. You can strive to improve the conditions around you. You could get a promotion. You may gain in wealth. You can solve problems with this dynamic energy. Pluto makes a positive aspect to the New Moon. This empowers you to make the changes you need. What needs to change for you? What would you do if you were fearless? What would you do with ten million dollars? How would this change your life? Align with what you want. Be a vibrational match to your heart's desire. Act as if you already have what it is you want. Be the soul mate to you that your heart desires. Be your own best friend. Love you. Love Life. Love.
There is the potential for profound healing for you. The Sun will couple with Chiron; Mercury will merge with Neptune. Both these event are exact on March 10. You could have a big shift as the planets cross the point of the eclipse. Pay attention for important insights and revelations coming to you this month.
The Pisces New Moon message is to keep the faith. Keep the faith in you. Use your intuition. Creator is talking to you. Take time for yourself. Be still and listen. The signs are everywhere for you. You will need to trust your hunches and intuitive insights. The cycle of Pisces requires it. There will be no physical guidelines to help you. Everything may appear to be confusing or misleading. In Pisces, then, is where you want to have faith. Faith in the future and faith in yourself. You want to have faith in your dreams. Believe.
When life knocks you down, you do not stay down. You get up. Do not complain. Do not explain. Get going. Do what is right for you. Life can feel like a giant test. Am I getting it right? On the other hand, am I making more karma? We all have challenges and setbacks. Life can sucker punch you. It is not what is happening to you. It is what you are doing about it. Who you are is enough. You are enough. Do not judge. If your life is hard for you, do not ask why. The why's can make you feel crazy. Why is this happening to me? Why, why, why? What do you want? What truly matters to you? What do you love and value? What makes you happy? Focus on what you can do, not on what you cannot. Do what empowers you. Surrender what is leaving your life. Make room for new friends and love. Be Blessed. Be safe. Be well. You are loved. All Are One.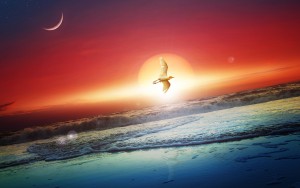 "You didn't come here to fix things that are broken, or to know things you don't know. You came because life on the path of least resistance is a delicious state of being. And you are in love with life, and you are in love with you, and you are in love with being in love with life."   — Abraham
Magical Blessings,
Thank you!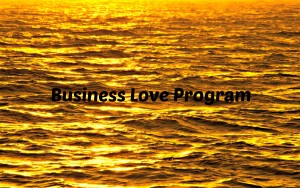 Work with your Gifts + Passion = Business Love Program