"If your dreams don't scare you they're not big enough." — Ellen Johnson Sirleaf 
I made a big announcement recently on my YouTube channel. I'm no longer doing monthly astrology readings. (If you haven't seen it, you can watch it here.)  
It's a decision I struggled with for the past year. I know so many people have come to rely on my readings every month, and I never want to disappoint anyone. Disappointing people always feel awful. 
It was time for me to make a change, though. Every month when I got ready to record the horoscopes, I could feel it. I no longer had the enthusiasm I once did.  I've changed over the years, and my interests have grown. I know that when people reach the kind of success that I have, they are too scared to make a move. Even if they're not happy in what they're doing. The devil you know is better than the one you don't. 
Making a significant change can be a scary thing. You don't make big changes without experiencing some anxiety and fear. We all have been dealing with so much uncertainty these days. It can feel overwhelming. After the announcement video was posted on YouTube, I was bracing myself for the worst. People can be so unkind when they aren't happy, and they don't want you to change. So, I was expecting a lot of comments expressing disappointment, anger, and just plain trolling. There was some of that happening, for sure. But what surprised me the most and made me smile was the outpouring of LOVE from so many people. For days I felt their love and I am so appreciative of them.
Many people reached out to thank me for taking this giant step forward and letting me know that they are with me. It's okay that there are those who won't be making the journey with me.  Many people have been so KIND. They understood immediately. Twenty-five years is a long time to do the same thing over and over again – especially when you have outgrown it and are ready for new challenges and new life experiences. What about you? Are you feeling that pull to break out of a rut that you've been in and move on to something better? Mercury has moved direct and this is great news. It's time for action.
There is more good news. The Sun will soar into its home sign Leo on July 22. For the next thirty days, you are encouraged to follow your heart. And have a long talk with your inner child (your soul) and see what she or he wants now in your life. You are to play and have fun.
My new YouTube goal is to help people be prosperous.  I want to talk about embracing abundance and following your dreams to live an extraordinary life.
In preparing for the shift I'm making. I spent many hours of soul searching. I knew I was getting bored, but I wasn't exactly sure what would make me happy. I needed to find my personal destiny. I spent time looking at my astrology and figuring out how I can bring my work into alignment with the stars.
If you're in the same spot, I want to help. I've got a new program that may help you find the path that the stars have chosen for you: 
The program I created is called Money, Astrology, and Your Prosperity. This video program includes your Personalized Money Report along with an Action Guide that will help you work through your astrology, your desires, and your destiny to find your true calling.  
I hear from so many people every week that don't know what they want out of life. They just know they're not as happy as they deserve to be. This is a program I wrote to help people find their way. 
You have soul agreements. These are the agreements you've made before birth. Agreements that have to do with the role you will play. The work you will do. Your dharma. Your relationships. Where you live. I talked about this in the channel update. And when a soul agreement is done it's time to move on. If you're not listening, your life can become a living hell. The good news is you can amend a soul agreement to reflect what you want in your life today. You are the master of your destiny. You hold the lock and key to your FREEDOM. You can change your life.
Your task… if you so choose, is to write a NEW life script. Take out a notebook and write down how you would like your life to be today. For me, I love helping people be prosperous and grow their business. If you could do anything with your life what would that be for you? Answer the same question about your health, relationships, and money. Tell a new story about your life. Not as it is right now. But as you want your life to be. Feel that new life you're creating. What are you doing? Who is in it with you? See where I am going with this? You deserve ONLY the very best life has to give you.  And remember, if your dreams don't scare you, they're not big enough. There is such a high from taking a risk and having it work out. YouTube did that for me and it can do it for you too.
Some of you may want to consider my YouTube Insiders course. If you've got a unique talent or business idea and you want to share with the world. YouTube is the BEST place to be. It's the biggest research library in the world! This is where everyone goes to learn something new. Solve a problem and be inspired. I've got a NEW and enhanced course coming soon. Sign up here to learn about my FREE webinars coming up in September.  I'm going to be sharing some of my best YouTube strategies for your success. 
"The secret of change is to focus all of your energy, not on fighting the old, but on building the new."   – Socrates
If you're 100% happy with your life, I applaud you. But, if you're not, it's time to make a change. And, only YOU can make that happen. I hope you'll take the first step today. 
Love and Abundance,
Kelley
XX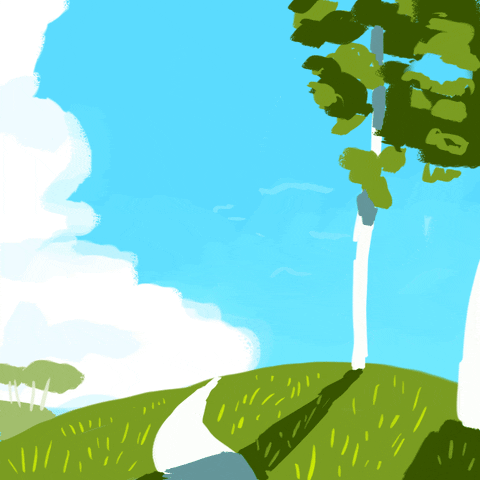 P.S.
 Learn more about the Money, Astrology, and Your Prosperity program
Here's the link to sign up for the next FREE YouTube Insiders webinar.