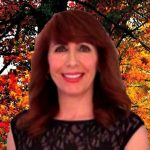 Kelley Rosano offers astrological intuitive consultations.  The best astrology services start with your natal birth astrology. This is your personal astrology. It is a snapshot picture taken of the universe at the moment of your birth. Personal Astrology provides important insights about you and your life path destiny. This is why knowing your astrology can give you the edge. Knowledge is power. It will empower you. Be on your right path. Moving in the right direction. No need for stress for you are thriving with your divine timing.  Timing is everything. There are moments in the consultation where Source may share something with Kelley that is helpful to you. And those messages will be added to your consultation.
Your transits are used to tell Kelley what is going on with you today and in the future. Kelley likes to take your transits out two years into your future. This is done for every consultation. This is your Life Cycle Astrology. We can also explore Relationship compatibility in your relationship consultation.   Using the astrology to empower and strengthen you. She wants to inspire and uplift you.  Kelley's provides you with insight into your choices to maximize your success. She takes your Solar Return astrology two years out into the future in her astrological consultations.
 We will focus Your Astrological Consultation on your questions and concerns. Also, the message Spirit has for you at the time of our meeting. We may discuss your career, love, health, spiritual path, finances and your empowerment.
*************************Kelley does not offer private astrology consultations****************************
♦ Individual Hour Astrological Consultation $500
This service includes a brief analysis of your natal birth astrology. We focus mainly on your transits (Kelley takes them out two years into your future.) And your Solar Return astrology.  You receive your mp3 recording emailed to you upon completion of our consultation.
Please Note: Adding other people to your reading will be considered a couple consultation or a group consultation please read below.
♦ Couple Astrological Consultation $550 Hour
This service includes your natal astrology and a friend or partner's natal astrology and the relationship astrology. This includes one or two people on the call with Kelley or one person interested in their relationship astrology. You receive your mp3 recording emailed to you upon completion of our consultation.
♦ Group (3-5 people) Astrological Consultation $600 Hour
This service includes multiple natal birth astrology (3-5 people) on the call with Kelley or an individual on the call with Kelley using multiple natal astrology.  You receive your mp3 recording emailed to you upon completion of our consultation.
We have a three-step process to place you—our dear client into our astrology system.
Step 1) You purchase your consultation, for instance, $500 = Hour Astrological Consultation.
Step 2) Upon check out of your payment. You will receive the link to Kelley's schedule. You will be able to schedule your consultation at the time of purchase. Please choose the best day/time that works for you. 
Step 3) There is a drop-down box on the online scheduler for you to enter your date of birth information, questions and concerns. For instance, the area of focus you want for your consultation. This box expands as you type. It will hold all your important information. We need your birth date information at the time of purchase. Or, Email Your Birth data information here: kelley@kelleyrosano.com

Please make sure to add kelley@kelleyrosano.com as a preferred sender to your email address contact list. This is the only way we can contact you. If you do not receive email messages from us. Please check your spam folder.
All sessions are MP3 recorded and emailed to you for download on your computer. No need to take notes. We want to make sure you come away feeling empowered and inspired!
Please include your phone number for your consultation. Or do you want to work over Skype? If we are working on Skype please add Kelley.Rosano in Boston, MASS to your contact list. Thank you!
Gift Cards Available
Hi Kelley,  thanks for everything and more!! Your key differentiation compared to other astrologers is that you are so so spiritually tuned in with your own truth that you can then gently guide others to theirs. You know how Oprah says may god's will be my will. I can totally feel how your years of work is aligned with the will of the god/universe. While we were on the call, not once did I  feel that what I was hearing was not true. It all aligned with me internally!  Mucho mucho love! —Jaswinder

Consumer Agreement
Cancellation Policy:
You will receive a full refund when you cancel at least 24 hours before your scheduled appointment.
Missed Appointment Policy:
You will be charged half of the fee for your astrological consultation. You may apply the missed appointment fee to your next appointment or receive a refund.
You may purchase merchandise from this Website by using the PayPal payment options on this page. Kelley Rosano reserves the right to change its payment procedures at any time without prior notice to you. Purchasing from this Website means that you agree to our Terms, Conditions and Consumer Agreement.