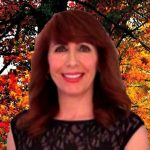 Kelley Rosano no longer offers astrological intuitive consultations.  She is a full-time teacher offering awesome courses. The best astrology services start with your natal birth astrology. This is your personal astrology. It is a snapshot picture taken of the universe at the moment of your birth. Personal Astrology provides important insights about you and your life path destiny. This is why knowing your astrology can give you the edge. Knowledge is power. It will empower you. Be on your right path. Moving in the right direction. No need for stress for you are thriving with your divine timing.  Timing is everything. There are moments in the consultation where Source may share something with Kelley that is helpful to you. And those messages will be added to your consultation.
Your transits are used to tell Kelley what is going on with you today and in the future. Kelley likes to take your transits out two years into your future. This is done for every consultation. This is your Life Cycle Astrology. We can also explore Relationship compatibility in your relationship consultation.   Using astrology to empower and strengthen you. She wants to inspire and uplift you.  Kelley's provides you with insight into your choices to maximize your success. She takes your Solar Return astrology two years out into the future in her astrological consultations.
 We will focus Your Astrological Consultation on your questions and concerns. Also, the message Spirit has for you at the time of our meeting. We may discuss your career, love, health, spiritual path, finances, and your empowerment.
*************************Kelley does not offer private astrology consultations****************************
****************************************Kelley is a full-time teacher and publisher************************************
You may purchase merchandise from this Website by using the PayPal payment options on this page or any page. Kelley Rosano reserves the right to change its payment procedures at any time without prior notice to you. Purchasing from this Website means that you agree to our Terms, Conditions and Consumer Agreement.