What Is Coaching?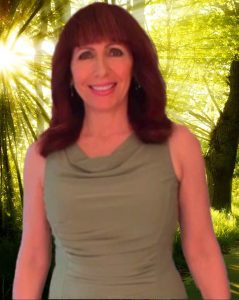 Coaching is a newer profession, which has synthesized the best from psychology, business, evolution, philosophy, spirituality, and finance to benefit the CEO, entrepreneur, professional, manager, leader, executive, business owner, an individual.
Why Does Coaching Work?
Coaching works because of three unique features:
Synergy:                                                                                                                                                                               
The client and I become a team, focusing on the client's goals and needs and accomplishing more than the client would alone. Because the synergy of having two brains working for you always increases your effectiveness. Because I will always want more for you than you want for you.  I will always be pulling you forward to a better life. Because I believe we are here in life to have it all and never to settle for mediocrity.  Your greatness is waiting to be unleashed, positively expanded and shared with the world.
Structure:         
With me as your coach,  you will take more actions, think bigger and get the job done, thanks to the accountability, which I provide.  Also, I believe in you. I have no agenda except for your success.  I am not attached to your choices, unlike well-meaning friends and family.  Who may not want you to change and grow and reach your fullest potential. For they would then have to look at their own self-limiting lives and you may no longer have as much in common, hence, you may have to leave them behind.  I am your secret weapon.  I empower and strengthen you to meet any challenge, to climb your highest mountain. I am your powerful partner on your personal path of life, work and breakthroughs.
Holistic Coaching:                                                                                                                    
I use a holistic approach towards the individual and the organization. We strive to get to the heart of the matter or core issues. Often times problems are symptoms of a life/work out of balance and dysfunctional.  I am not interested in superficial band-aid solutions. We need to get to the core of what is driving the behavior or problems.  I coach the whole person. I coach the whole team. We may focus on one or two areas such as work and money.  But, I will be listening to all areas of your life that need attention and strengthening. I am a master listener. I hear what you are saying. I hear what you are not saying. I believe that we all have themes and patterns that show up in all areas. For instance,  if you neglect your health, you may also be very dissatisfied with your love life.  I am an expert at getting to the heart of the problem in work, relationships, money problems, etc.  All of life is relationships. How you relate to Self is how you relate to your partner, your work, your health, your money and so on.  I am a master expert bringing to light your limitations that are in the way of your success and happiness.
By having conscious awareness of what is really driving the problems, this empowers individuals, and organizations to make the needed changes for optimum effectiveness and achievement. We can't change what we don't acknowledge. I then will forward focus you on what you really want. We then together develop the strategies to get you where you want to go.  Empowering you to see your greatest talents, gifts, and abilities. I believe that it is not the person who is lacking in ability, it is that people don't always believe in themselves. You are worthy to have it all. You are more than enough. You deserve to be happy, healthy, prosperous, successful and loved. Your perfection is in your imperfection…  Endorse your greatest weakness.  Be unconditionally constructive starting with you!

Personal Life Coaching, Business Life Coaching, Leadership Coaching
 Kelley has availability starting Kelley's schedule fills up fast. You are invited to schedule your session today. Blessings and Abundance!
♦ Individual Coaching Session $600 Hour

Coaching sessions include your personal astrology. Please Note:
Adding other people to your reading will be considered a couple session or a group session please read below.
♦ Couple Coaching Session $650 Hour
 Coaching sessions include your personal astrology and a friend or partner's personal astrology and the relationship astrology. This includes one or two people on the call with Kelley or one person interested in their relationship astrology.
♦ Group (3-5 people) Coaching Session $800 Hour
 Coaching sessions include multiple natal birth astrology for (3-5 people) on the call with Kelley or an individual on the call with Kelley and using multiple natal birth astrology.
We have a three-step process to place you—our dear client into our coaching system.
Step 1)  You purchase your session, for instance, $500 = Individual Hour Session.

Step 2) Upon check out of your payment. You will receive the link to Kelley's schedule. You will be able to schedule your session at the time of purchase. Please choose the best day/time that works for you.

Step 3) There is a drop-down box on the online scheduler for you to enter your date of birth information, questions and concerns. For instance, the area of focus you want for your coaching session.

All sessions are MP3 recorded and emailed to you for download on your computer. No need to take notes.We want to make sure you come away feeling empowered and inspired!
Please include your phone number for your coaching session. Or do you want to work over Skype? If we are working on Skype please add Kelley.Rosano in Boston, MASS to your contact list
"Kelley Rosano has helped me understand and believe in myself and what I want to do in the world. Kelley's evolved wisdom and knowledge of astrology have confirmed that I am on the right path, and her coaching has helped me awaken to who I truly am. This has empowered me to quit 'working for the man' and become a successful entrepreneur and philanthropist, in world service. I am so grateful and thankful for Kelley Rosano!
Kelley is fun, funny and full of gold!
I highly recommend Kelley's coaching to anyone who loves her work and wants to benefit from personal service. And benefit you will :)" – Jenifer Hill, Adelaide, Australia
~Insightful ~Intuitive ~Perceptive ~Practical
Schedule Your Coaching Session with Kelley!

Expertise:                                                                                                                                                            
I have been professionally coaching clients full-time for close to two decades. I  know how to help individuals, and leaders get healthy and strong. How to make more money, make better decisions, set the best goals, and restructure their personal and professional lives for maximum effectiveness, opportunity, and happiness.  I love empowering people and helping people move forward in life.  I am an expert at teaching people how to have great health, well-being, and vitality.  I coach people to own their power.  To truly know "who" you really are and live from the inner Self. Empowering people to find their point of brilliance, i.e., to be the best in their chosen profession.  I am an expert at helping people find their passion in life, work and living.  I am living my passion.  I can coach you to live your passion too.
Who Works With A Coach?
CEO's, entrepreneurs, business owners, professionals, executives, leaders, and people in transition use a coach to fix, solve, create or plan something, personally and/or professionally. I work with highly functional enlightened people with all kinds of problems. People hire a coach because they want MORE of something (money, time, happiness, success, freedom, love) or LESS of something (frustration, tolerations, delays, exhaustion, overwhelming).
How may we work together?                                                                                            
Coaching is delivered during monthly sessions by telephone or Skype.  Client's bringing an agenda of items to the call.  My job is to help you solve problems, gain insight, clarity, and understanding the issues, and make the most of your opportunities. When you are taking on a large goal, I help you design the project and provide the support and structure needed to make sure it gets done.  I bring out your best by offering advice, expecting a lot, helping you strategize and celebrating your wins.  My practice is national and international in scope, with clients in every area: in big cities and small towns; small business owners to CEO's, business goals to personal goals. I am an expert with people and success not just problem-solving. I am a master listener and strategist. I have tremendous insight and intuition into people, situations, potential outcomes and market trends.
"With Kelley you get way more than you ever expected.  She gives much more than she promises. Through her intuition and intense focus on me and what makes me tick, she has helped me become a stronger and more effective leader – not just of my business but also of my own life.  This has helped me to greatly reduce the stress and pressure I'd been putting on myself.  She helped me get to a place where everything works so much more smoothly and effectively. If you have a gut feeling that Kelley would be good for you,  you have to go for it. You absolutely will not be disappointed."–Travis Rumsey, CEO ELM Corporation
"The greatest gift you could ever give another is the gift of your expectation of their success." —Abraham
Consumer Agreement
Cancellation Policy:
You will receive a full refund when you cancel at least 24 hours before your scheduled appointment.
Missed Appointment Policy:
You will be charged half of the fee for your astrological consultation. You may apply the missed appointment fee to your next appointment or receive a refund.
You may purchase merchandise from this Website by using the PayPal payment options on this page. Kelley Rosano reserves the right to change its payment procedures at any time without prior notice to you. Purchasing from this Website means that you agree to our Terms, Conditions and Consumer Agreement.