Personal life coa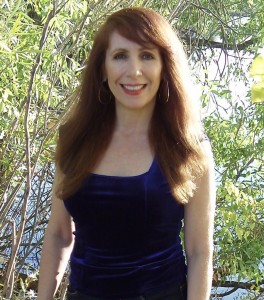 ching is designed to meet your specific needs in work, relationships, finances, living authentically,  powerfully and to live your wildest dreams come true. Empowering you to feel great about your life, your choices and your future. And to feel better now! You can give your best when you are doing what is right for you.  Right living, right work, and right relationships are living life from the inside out.  Basing your choices from your True Self, authentic nature and living your life based on your needs and terms and not from what others want from you.  True Self-living and loving; loving Self so that your cup is always full and therefore you offer others something authentic.
What Is Worked On? 
Here is what the client and coach work on together:
Relationship problems– I am an expert. Solving personal problems
Mastering your finances.
Financial planning and goal setting.
Integrating work and personal life for balance and happiness.
Increasing your health, well-being, vitality, effectiveness, and productivity.
Together we build your mental, emotional, physical, financial and spiritual reserves.
Working effectively, so you can work less and making more… life. I am a master strategist. I love empowering clients on their path, step by step taking goals–work, health, relationship to the next level. Mastering the art of dealing with difficult people. Turning around a challenging situation. Improving your speaking skills and be a Master Communicator. Finding your right path, right work and right life that reflects the person you are becoming. Building your spiritual connection to Source so that you are drawing from your unlimited power, unlimited resources and your unlimited well-being.
The Coaching Synergy:

The coach approach is used as a probative method to understand "who" you uniquely are,  your psychology, talents, gifts, abilities, and how you get in your own way or limit yourself.  As a result, I can rapidly assist you in integrating insight, clarity, and wisdom into a problem, situation or goal. We work to empower and strengthen you to accomplish much more than you believe that you can.  You are here to have it all!  A life that is authentic, creative, passionate, balanced, joyful, and prosperous.  I will work with you as your powerful partner, together we will help you reach your fullest potential
Hi Kelley,
Thank you for a fantastic session last night! You're so wise and VERY inspiring. I hope your new assistant is helpful for you.  It's great that you're helping so many people because the planet SO needs you to be doing this! Talk to you in a few weeks. Warm wishes, Lori
♦Couple Coaching Hour Session $550
   ♦Group Coaching (3-5 people) Hour Session $600
Invest in yourself and your future.
Schedule Your Coaching Sessions with Kelley.

All sessions are mp3 recorded and emailed to you for download on your computer.
Skype Service
Kelley offers Skype Sessions. We can record your session using Skype.
You will have to be signed up for Skype to use this service.


"Dear Kelley, not only have you listened, interpreted, and gently guided me, but you helped me find within myself the courage, strength, wisdom, love and knowledge to allow myself to be all that I am and all that I am meant to be. Two months ago, I would have argued that there was no way that life could be so peaceful and fulfilling – Love and serenity is all I feel and who I am. Thank you, from the bottom of my heart and soul – you helped me see that I am special, unique, and a vital part of the universe." –Paula Jones – professional artist and coach
"Thank you Kelley,
for a very empowering, exciting and eye-opening session!
I now feel more in peace with everything, and it also feels easier to let the bad guy go now.
 …and fresh new thoughts about being a pioneer in the new world! Wow! 🙂
Thanks! All the best to you good Kelley, good luck with all! Keep up the good work, I'll continue watching your videos, thank you for sharing them." 🙂 Rannveig