Description
8-Week Master Class 
✓  Features of The Wealthy Biz Goddess Maser Class:
✓  Live Workshops & Video Training
✓  Live Training and Q & A's with each Live Workshop
✓  Online Videos with Each Module
✓  Professional teaching from Kelley Rosano, with a focus on women's business building updated to be the most current information available throughout the 8-week course.
✓  Writeable Action Guides for each module, you will receive writeable ACTION GUIDES which follow the course modules with powerful action steps.
✓  Proven Exercises that help you to take action now to map out your course in a business you love and building wealth.
✓  A private Wealthy Goddess Insiders Forum on this website and our Private Facebook Group The Goddess Insiders Club. Kelley will be publishing to both the Facebook private club and the private Forum for students only.
Here's what you'll take away!
✓ Become the best version of yourself
✓ Build a new biz you love
✓ Double the biz you have
✓ Clear your money blocks
✓ Radically transform your relationship with money
✓ Upgrade your money mindset
✓ Be a power manifestor
✓ Engage in a safe & supportive community
YOU WILL FINALLY UNDERSTAND WHAT YOU NEED TO BE FINANCIALLY EMPOWERED
Register now and get your gifts valued at well over $2,000 for FREE:
✓

Weekly Live Training Q & A –

For all enrolled students, weekly Q & A sessions on Facebook. An opportunity to have your questions answered, get specific guidance and bond with other students.
Value $1697 – FREE with your registration

✓

Always Thriving Sister-Babes Workbook

– It is time to create new beliefs, new ways of living, new ways of making money, building a healthier relationship with yourself and others. It is only through challenges that we can see what we are made of and grow stronger. The greater our self-mastery, the more authentic power we will possess, and the less we are moved by the tidal wave of changes that are happening now.
Value $97 – FREE with your registration

✓

Power Manifesting Sister-Babes Workbook – Abundance is derived from doing what makes you feel good.  Feel your wealth flowing to you. Feel your fertility now. Allow good feelings to flow through you.  Laugh, play, and have fun. Be light. Be love. Feel good now. Own it! When you do this, your actions are empowering you to receive the things that you want.  By thought, you create it. By action, you receive it. This is being a power manifesting sister-babe.
Value $97 – FREE with your registration

✓

Just For Women personalized natal report 

Practicing astrologer and author Gloria Star is our collaborator on this exceptional program. She has used her years of counseling experience to help us create a report that interprets a chart from the perspective of a woman living within an ever-changing, ever more demanding world.
Value $29.97 – FREE with your registration

✓

Personalized Money Report  

It highlights some of the indicators in your horoscope that point to your inborn relationship with money. What makes you feel abundant. How do you feel wealthy? What do you need in your life that is of true worth? Also are you able to attract material prosperity if it is indeed important to you?
Value $19.97 – FREE with your registration
Plus, Bonus gift Best Life Program a $77 value Free with your registration
Plus, Enroll today and Get a Half-Hour 1-1 Business/Astrology Coaching with Kelley a $300 value Free with your Registration!
LIFETIME ACCESS TO THE ENTIRE 8-WEEK PROGRAM
with immediate access to Module 1 Lesson 1
Hurry and act today! 
$897 
Or 3 Monthly payments of $364
Enrollment closes February 18 at 11:59 PM PST (Los Angeles, CA Time) 
Again, if you are not satisfied, simply contact my team and we'll happily refund 100% of your tuition. You risk nothing. You have my promise.
Refunds are to be requested within the first 14 days after registration.
We won't take it personally. Just contact our support team and they will take care of your request.
Sound fair? Come on board – let's do this!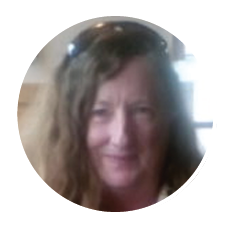 "Kelley Rosano is one of those great advancing personalities vital to the evolutionary path of humanity. She reminds me in many ways of C G Jung in her ability to transform the foundations of the mind and the way we look at the world.
She has effectively applied her gifts to a most practical course which brings life-changing benefits in one's material and spiritual well being. The WBG Course is a great investment. Its value and ongoing influence on the greater good is incalculable. Once you enroll, you have lifetime access to the Course and a support group led by Kelley herself, opening the way to an extraordinary path of self-development. It is the best online Course in which I have ever participated; the results speak for themselves."
– Elizabeth Barton, Alumni
***We do all correspondence through email. Please make sure that the email address you use for payment, is the email address you want us to use.*****
*****Please add kelley@kelleyrosano.com to your approved sender list for secure email delivery*****
If you have any technical difficulties making a purchase of this course, please call Kelley's support team at (657) 888-3115. Outside of normal business hours, someone will return your call as soon as possible.