Relationship Astrology with Kelley Rosano empowers you to know your partner's psychology, pathology, strengths, weaknesses, and true nature. You can derive this knowledge from the natal astrology, composite and synastry charts. These astrological tools can prove valuable. For instance, are you determining if s/he can be in a healthy relationship with you? Love's illusion can lead you blinded by the light of your own desire and not see the person for who they really are. What they truly are in our life to teach you, thus heartache may follow.

• Have you two been together in a previous life?
• Are you working out karmic issues from a past life together?
• What roles have you played before with each other?
 (For instance husband and wife, siblings, parent/child and/or best friends?)
• What are the hurdles and bumps in the road of love for you?
• Can s/he give you what you need in partnership?
• Do you know what you want in your relationship?
• Why not ask, what does this relationship have to offer you?
• What is your soul agreement?
• Does s/he bring out your personal best?
• Does s/he challenge you to grow and evolve?
• Is s/he interested in spiritual advancement?
• Is s/he an authentic reflection of you?
• Is s/he your highest complimentary partner?
• Or, do you feel in your heart that "the special one" for you is still out there?
Moreover, I have seen countless times when two individuals can have a brilliant, harmonious relationship astrology.  Yet, if they have not yet worked through their personal issues, (natal astrology). If they are not complete with their past, hence, have too much emotional baggage and are not present. This will interfere with their ability for a healthy relationship now.  As a result, s/he may not be available for the union in the way you desire. There will always be challenges to every relationship, even if you are twin flames or soul mates.  You may not have a soul agreement for a long-term partnership. This is why situations do not always pleasantly line up between two people who love each other. The relationship astrology is a powerful tool for you to understand how your relationship works on the most dynamic, intimate levels of body, mind, spirit, heart, and soul. In truth, no relationship is a mistake, but not all relationships are destined to be long-term happy liaisons. Success is not determined by length but how the person has touched you.
• How compatible are we?
• Will we be a profitable business union?
• Why am I so attracted to you?
In addition, relationship astrology can be used for business partnerships, children, and friend's comparisons. Friends and lovers get the insight and understanding into what the relationship is "for" and not necessarily what you want it to be. Qualify all your relationships. You deserve to know the truth!
 
"Thank you, Kelley, for a very empowering, exciting and eye-opening session! I now feel more at peace with everything, and it also feels easier to let the bad guy go now.  …and fresh new thoughts about being a pioneer in the new world! Wow! 🙂 Thanks! All the best to you good Kelley, good luck with all! Keep up the good work, I'll continue watching your videos, thank you for sharing them. :)" ~Rannveig, Vadsø, Norway

*************************Kelley does not offer private astrology consultations****************************
****************************************Kelley is a full-time teacher and publisher************************************
 "Recently my wife, Stefanie, and I both had astrological readings with Kelley. We were both deeply impressed and greatly inspired by her knowledge, clarity, and insights. If you've ever had an astrological reading or not, now is the time and Kelley's the person! She very much has her finger on the pulse of what's happening collectively, and will serve you individually for your highest good." — Greg Lynn Weaver, Founder of the Peace Weavers, New York
"It's ever so much more satisfying to get into a blissful place and attract a blissful person and live blissfully hereafter than to be in a negative place and attract a negative partner and then try to get happy from that negative place." — Abraham
"Thank you so much, Kelley!  YOU are amazing.  You are such a bright and guiding light for so many people.  Even though I was resistant and challenging in a way about the man thing – I needed to get out my frustrations about it – after I hung up, I was overcome with a peace about it.  I let go.  Thank you for helping me get there!  Honestly, I feel so much better." — Blessings and love to you, Stephanie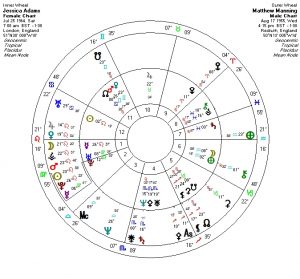 "I am approaching the big "5-0," and decided to get a reading from Kelley, so that that I could step into this stage of my life empowered and aware…
I LOVE watching Kelley's monthly YouTube videos and have been impressed at how incredibly accurate they are.  
I'm very intuitive and I live in magical Sedona, AZ, where it often seems that there is an intuitive/reader everywhere you turn…
yet, in 20 years here, I have yet to find an astrologer that is as accurate and right on as Kelley… 
A few months ago, I urged my fiancee to watch Kelley's monthly update for his sign (Libra), and he was amazed!
He had just decided to put his house on the market and was a little nervous because he lives in Phoenix, AZ and it can be challenging to sell the property when summer, 
and over 100-degree weather, is approaching (and there are hundreds of other homes on the market!).  
In her video, Kelley mentioned that he could be selling his property this month, and miraculously, his house sold in a week…for his asking price!!!  
Needless to say, he now is watching Kelley's videos, and recommending them to his friends, AND he gifted me my reading from Kelley for my birthday!  Yay!!!
My reading with Kelley was a JOY!  Not only was she spot on with her insights about me, and where I have been in my life, 
but she gave me practical insight into how to make the most of upcoming positive transits and how to minimize the effects of aspects that could be potential challenges.
Kelley relayed all of her insight with such inspiring and uplifting positive energy, I felt like I was talking with a life-long, best friend! 
I was walking on a cloud for days afterward, and I know that I will be listening to it repeatedly throughout the year for additional insight.  
Thank You SO Much, Kelley, for ALL that you do!!!