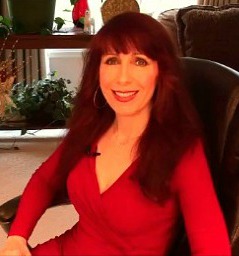 Business life coaching is created to meet your specific needs in work, finances and achieving your career goals. Empowering you to feel great about your business life choices and your future. Right living, right work, and right relationships come from living life from the inside out. You make the best business choices from your True Self and authentic nature. You experience your greatest power when you live life from your own needs, terms and not from the dictates of other people.  Working with passion is feeling your soul connection to your talents, gifts, abilities and delivering your very best to the world.
What is your business?
1-to-1 personalized business coaching designed to meet your specific needs in work, finances, living authentically, powerfully and achieving your career goals. Empowering you to feel great about your life, your business choices and your future.  And to feel better now! You can give your best when you are doing what is right for you.  Right living, right work, and right relationships are living life from the inside out.  Basing your business choices on your true self, authentic nature. That is living your life based on your needs and terms and not from what others want from you.  Working with passion.  Living a passionate life. Jumping out of bed in the morning excited to start your day. Feeling your connection to your talents, gifts, and abilities and delivering your very best to the world.
I enjoy empowering people.
I have a tremendous passion for business success. I can see myself coaching people for the rest of my life. When people are in their right livelihood they are connected to their Higher Power. I love helping people be more fruitful, dialed into their power and profitable in their chosen profession. George Lucas the creator of Star Wars believes that there are two kinds of people in this world. They are the creators and the destroyers. He has chosen to be a creator. Like George, I too desire to be aligned with the creators. I strive to be a Conscious Creator. Teaching this in my private and group sessions.  You are a powerful creator. You are a master creator. What is your story? Is it time to tell a new story? Use your power to create passion in your work, a love for life and your financial freedom.
The business of thriving in transitional times:
In truth, people not only need a job, people need a purpose. This is what we call purposeful living. People need a purpose to get out of bed in the morning and tackle the day. People need to feel that their life matters, that they are making a contribution to life.
• Where is your passion?
• What gives you energy?
• What provides you with a sense of purpose?
• Where is the money, honey? (Attracting and creating your multiple streams of income.)
It is not enough to do what you love. I love to sing, but I will not make a living at it. Finding your point of brilliance will lead you to your destiny. For instance, what can you do better than anyone else? What are you really good at? Such as being the best cupcake maker, lawyer, artist, speaker, teacher, beauty stylist and so on that you can be. Endowing your work with love will attract the right people/clients opportunities to you. And, this is what will create financial, personal, physical and emotional wealth. If money were not a concern for you what would you be doing?
Reinvent Yourself and Create Multiple Streams of Income
Let go of the old beliefs– there is no job security. You are wasting precious time at work you are tolerating but you have outgrown and have no passion. In our present economy of "no job security," you want to create more than one stream of income, to protect yourself against unforeseen changes, i.e., your partner's loss of income, market changes, or job loss. Reinvent yourself. Find three things you can do that you are exceptional at. For example, I coach, I write and I speak/teach. But, no more than three things. Or, you will become the jack of all trades and the master of… Look for work you can do for the rest of your life. Throw out the old model of staying in a job you tolerate for your 401K. Find things that you can do for a long time. Think long term when creating your work with passion.
Here are some areas we can work on together:
• What hobbies do you have right now that could create income for you?
• What investments can you make in yourself to advance your career?
• What is true for you? Where is your passion? What gives you energy?
• What treasures are inside you waiting to be discovered?
• What makes you feel alive and powerful?
What is your number one core value—security, freedom, love, passion, risk-taking, joy, inspiration, peace, creating, contributing, adventure, beauty, teaching, spirituality?
When you are in harmony with your core values, you live powerfully and authentically. You live from your inner power and know who you uniquely are. This builds self-esteem, self-respect and greater effectiveness personally and in your work. Your life purpose is derived from your number one core value.
My Commitment Is:
I will ask questions until you and I are certain we understand you.
I will be absolutely truthful with you at all times.
I believe that you can accomplish more than you believe you can.
I will have high expectations and will ask you to stretch for them.
I will support you and your decisions, absolutely.
I will challenge you to reach for an even more fulfilling work and life.
Everything we say remains totally confidential. You will receive more than is promised.
I will call you and pull you forward.
I will continuously strive to add value to your life.
I will strive to empower and strengthen you to live your very best life and reach your wildest dreams.
I will celebrate you.
I will champion you.
1 to 1 business coaching is done by phone or Skype coaching programs are custom designed based on each individual's specific needs, wishes, and goals.
♦Couple C Coaching Hour Session $550
   ♦Group Coaching (3-5 people) Hour Session $600
Invest in yourself and your future.
Schedule Your Coaching Sessions with Kelley.
Visa/MasterCard/Discover/ American Express Accepted
Gift Cards Available
All sessions are mp3 recorded and emailed to you for download on your computer.
Skype Service
Kelley offers Skype Sessions. We can record your session using Skype.
You will have to be signed up for Skype to use this service.
"Dear Kelley, You are a source of inspiration for me – as a strong, powerful, and grounded woman who is not only able to stay in her "I AM" presence, but is then able to communicate to others how they can reclaim their own source energy. Our sessions have changed my life for the better is so many ways, and I pray that the universe will allow me to unfold into a powerful and centered woman.  One thing I am learning is how to own my "male" energy.  I have a lot of it, and I have been scared of it in the past.  Not only by seeing my father be destructive with his own male energy, but because society does not like to see a woman who is powerful and self-assured.  I am learning to break free of that, and become a "bitch" if you will, lol… I will need that if I am ever going to be a successful human rights lawyer who fights for the rights of the oppressed and under-served.I can't wait for our next session, and until then, your voice will be in my head, reminding me to stay strong and stay grounded."  Love, Rani Clearwater, Florida
Schedule Your Coaching Sessions with Kelley.


Hi Kelley,
I cannot tell you thank you enough. I am so inspired and feel very empowered by our session.Just wanted to share that with you. Katie Nelson Austin, TX

"A very good career choice would be to gravitate toward those activities and to embrace those desires that harmonize with your core intentions, which are freedom and growth—and joy. Make a "career" of living a happy life rather than trying to find work that will produce enough income that you can do things with your money that will then make you happy. When feeling happy is of paramount importance to you—and what you do "for a living" makes you happy—you have found the best of all combinations."   ~ Abraham
Thanks Kelly! That was a rocking session!
Everything is happening NOW!
I dig working with you so much, your realness and direct insights are great.
Love, Jane
"Lead with the best of you. Doing the right thing isn't fulfilling the expectations you have of yourself or that others have of you. Know what is right for you, and deliver it. Following your truth gives the world the best of you."—Ivo/Lisa Dorr