Why Hire Kelley Rosano to Speak
Speaking: Kelley Rosano speaking presentations are tailored packaged to meet your audience's strategic wants, requirements and desires.  As a result, we will have a very viable effect and opportunity in improving and strengthening your audience.
Latest research…hottest topics
Kelley Rosano delivers presentations based on the latest information including research from leading industry experts. Each presentation is built around your audience needs.
They will have fun
Kelley Rosano believes that regardless the topic presented, the audience should be enjoying themselves. She uses a variety of techniques to see that your people have fun.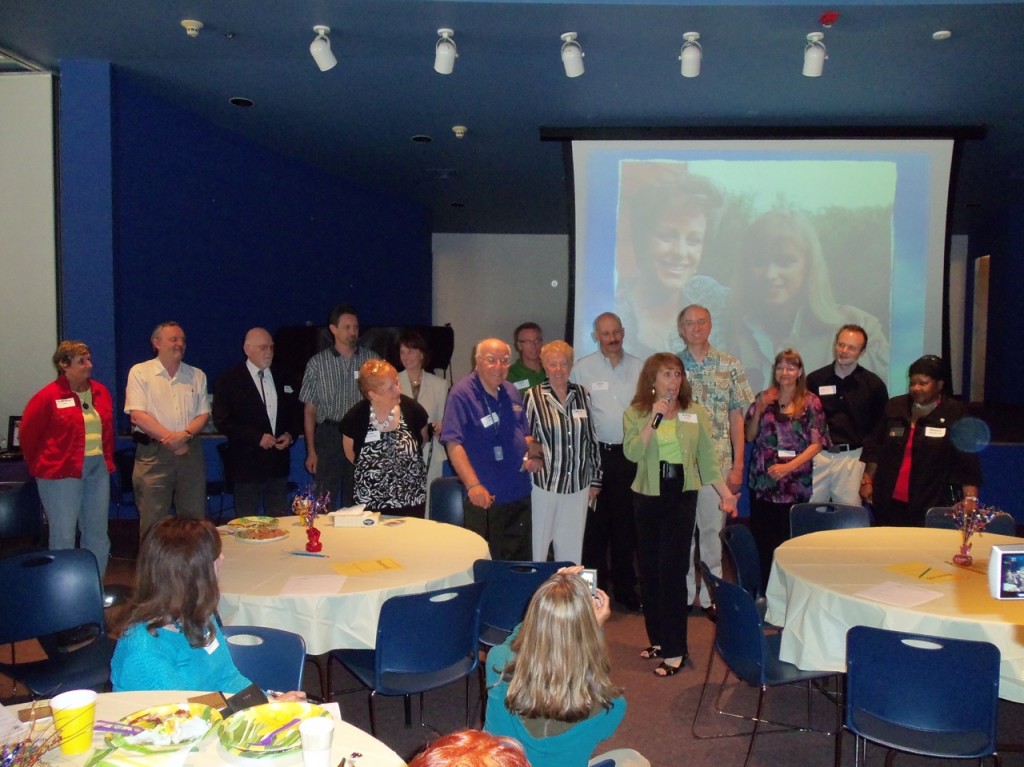 Renewed commitment
In Kelley Rosano presentations she challenges the audience to set goals and take action on what they have just learned, creating lasting results from the presentation.
Proven strategies that work
Kelley Rosano  does not teach theories. She teaches techniques, ideas, principles and strategies that have worked for her and other successful people and organizations.
Motivated to excel personally & professionally
Kelley Rosano  shares major principles which when implemented have dramatic impact on the results produced by the audience after they leave.
Creativity…innovation…improvement
Kelley Rosano  presentations never fail to spark the creativity of her audiences. As they listen, they will begin to think of innovative ways to improve their lives and businesses.
How YOU benefit by hiring Kelley Rosano to speak to your group
A common goal
Kelley Rosano  realizes that it is in her best interest, and in your best interest to make your meeting a tremendous success. You can count on her contribution to your success.
Reduce expenses & SAVE money
Kelley Rosano can deliver multiple programs within one meeting, saving you travel and lodging expenses associated with hiring an additional speaker.
Reasonable fee & fair expenses
Kelley Rosano provides her services at a reasonable fee, and also works hard to keep travel and lodging expenses within your expectations.
Accessible during & after the meeting
Kelley Rosano gladly answers your audience's questions at the end of her presentations, and can also stay after the meeting to meet individually with audience members.
Attention to detail
Kelley Rosano works hard before, during, and after her presentations to see that each element fits your personal expectations.
Custom-tailored presentations
Prior to speaking to your group, Kelley Rosano researches and develops your exclusive presentation to be molded and shaped to fit the express needs of your audience.
Kelley Rosano is a unique speaker
Like her presentations and coaching style Kelley Rosano is both flexible and mobile.    In delivering the presentation, strategies and coaching initiative. Each presentation can be used in many different ways and with numerous approaches for it is custom created to meet your audience's both wants and needs.
High-content delivery
Kelley Rosano promises no fluff, fillers or fancy words. Instead, she consistently delivers proven techniques, ideas, principles, and strategies in each captivating presentation.
Starts on time…ends on time
Kelley Rosano shows up and starts when expected, and can also shorten her presentation to fit any changes in your meeting agenda.
Pre-program surveys
With your permission, Kelley Rosano will contact 3-5 key members of your organization to identify specific industry concerns and needs. Each presentation is custom built for you.
Why Kelley Rosano is a WISE investment for your next meeting
High content, high energy entertaining keynote speaker
Kelley Rosano  fast-paced presentations deliver powerful content using a unique blend of information, inspiration and humor.
Informative, value-packed seminars
In longer programs Kelley Rosano gives your audience step-by-step instructions based on her extensive knowledge, research, professional and personal experience.
A "Process" not an "Event"
Kelley Rosano  believes her initial presentation should be the beginning of the relationship, not the end. She offers tools for your audience to continue learning and development.
Mission driven presenter
Kelley Rosano personal mission is to make your meeting the best ever. With that in mind, she pours her heart and soul into each and every presentation.
Experienced, successful "Business Builder"
More than just a "presenter," Kelley Rosano lives' her message, having been a successful business owner for fifteen years, firmly on her spiritual path since 1987. She knows the work it takes to Self-actualize, stay committed to continued business expansion and success.
Published Author
Kelley Rosano produces powerful podcasts to inspire, uplift, educate and empower people. for instance, The All Are One Channel   
Kelley Rosano writes articles, audio programs and books that are powerful strategies and tools that teach people the skills they need to have in order to achieve a higher standard of leadership, communication excellence, personal and professional success. On a personal level KR teaches how to own increased health, well-being, and vitality. Professionally, KR teaches how to thrive in transition, chaos and uncertainty.   KR has a gift that will uplift your audience increasing their Self-esteem, power and vitality. This translates into a positive work culture, a sense of family, greater group loyalty, and higher productivity.
Now taking reservations for keynote speaking, seminars, workshops, group coaching, team coaching, and events.
Contact: