Yes, I Want Lifetime Access to
YouTube Insiders.
This includes instant access to:

Lesson One: You Are the Brand and 
Lesson Two: How To Publish Videos to YouTube

Plus, all three bonus gifts
AND


our private Facebook Group
$597 
Or 2 Easy monthly payments of

$347 
Hurry and act now.
Enrollment will end today!
This is a course for people who have chosen to have magic and miracles in their life. 
The people who sign up for the Fall YouTube Insiders Course came into this world to experience magic and miracles.
You are visionaries.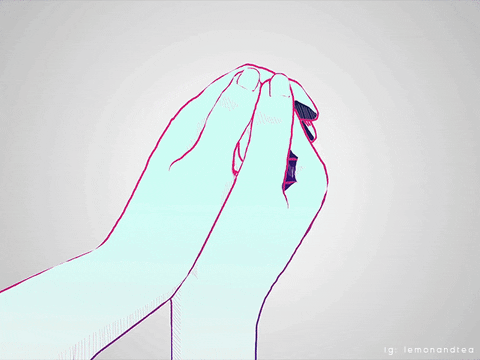 Everyone can benefit from having an online business.
We're never going back to the old days or ways of doing business. We all need to be mastering this technology so that we can grow and prosper no matter what is taking place in the world. This is financial security.
I can help you grow your business online and use social media to do it. 
There are so many ways that you can use YouTube to grow your business. YouTube is always looking for great content. Think of what 1000 loyal fans could do for your livelihood. And you don't need large numbers to do great on YouTube. I can show you how. I will help you with the techniques and methods that you need to grow fast and work smart.  With less stress and struggle because you're doing things in a certain way, consistently, and with commitment. This produces your desired results. 
You may have all kinds of ideas on what type of YouTube channel you would like to have.
I'll show you how to hone in on the right idea and set it up for success.
You will learn how to nourish your Inner RockStar (creative self-expression).
YOU CAN MAKE THIS A TURNING POINT IN YOUR LIFE
You are invited to join me as I, and your fellow creators, help you to find your way with a HANDS-ON approach to transforming yourself into a
YouTube Insider
What You Get
Use the Self-Paced Video lessons at your leisure. Master your talent and skills starting with Week One. Participate in the Live Training and Q & A Sessions with Kelley. And, you can watch the video replays as many times as would you like. You can even download the videos to watch later. You'll get writable action guides, proven exercises, and video transcripts that will be vital to your success.
Gain the confidence you need to go after your dream of running a Thriving YouTube Channel and Prosperous Website.
All course materials, including the Video Lessons, Live Training, the PDF writable action guides, exercises, and all your gifts and resources may be accessed when you register for the YouTube Insiders Course.
I will be interactive with you. Together we will help you grow your business and profits. Everyone enrolled receives personalized attention from me. And no need to stress if your channel or website isn't ready during the course. Because I return throughout the year reviewing your channels and websites when you DO have them ready.
Self-Paced Video Training 
Each lesson includes professional instruction from an expert, with a focus on YouTube technology, updated to be the most current information available.
Writeable Action Guides
There will be writeable Action Guides which follow the course with thought-provoking questions and powerful action steps to support your continued success. 
Here's what you'll take away!
Be confident & transform fear

Be comfortable with the technology

Determine your channel goals

Use your talent & gifts to create content

Build Your Brand

Create a Path to Success

Build Lasting Impact

Monetize Your Content

Build a Winning Website

Attract Your Ideal Audience

Scale Your Business

Stand Out From the Crowd
The KR Power Players Group
The KR Power Players Group is our private Facebook group for members only. Where you build real community with other like-minded creators. There's a magical synergy that takes place when we meet together on the inside. You'll have the opportunity to attend Live Training on Facebook. And have your specific questions and concerns answered. You'll receive invaluable personal support from members of our community. This method has proven to be very successful for all participants.  Kelley will review your channel and website and offer you personal advice to help you grow and prosper. This service will be available for everyone enrolled. 
Highlights of YouTube Insiders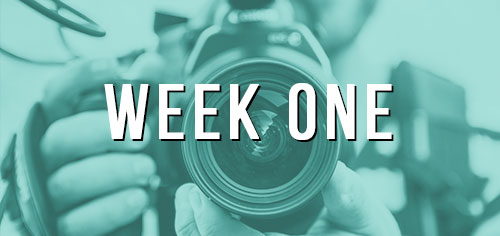 HOW TO THRIVE ON YOUTUBE
September 17, 2020

What does it take to have a thriving YouTube channel? We will go into great detail because your channel will be unique to you, your needs, and your intention. We will empower your inner Rockstar. That is your creative self-expression applied to YouTube. When you unite your passion and skill you will discover your niche. And be one step closer to finding your sweet spot. Making a powerful connection to your tribe and creating a path to lasting success.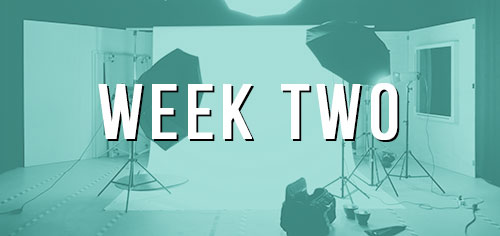 REVIEW & UNDERSCORE THE COURSE
September 24, 2020

We are going to cover the most important aspects of the course thus far. The highlights so that you can better integrate the material.  Such as building your brand on YouTube. Working with your passion. And moving beyond your fear. Healing your Money Blocks. So that you are ready to receive the prosperity YouTube will bring to you. Plus, you'll learn how to think in new ways that opens your mind to fresh opportunities.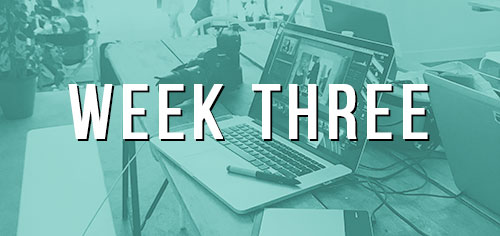 MONETIZING YOUR CHANNEL
October 1, 2020

Here are the Top Ten Ways to build an income on YouTube. The most important thing to remember is that money follows and fuels your vision. The money accompanies and drives your vision. Be grounded in your intention for building your influence on YouTube. Always keep that reason in the forefront of your mind. Write it down and keep it in front of you.  So, when you have those down moments or days and you will. You remember your vision.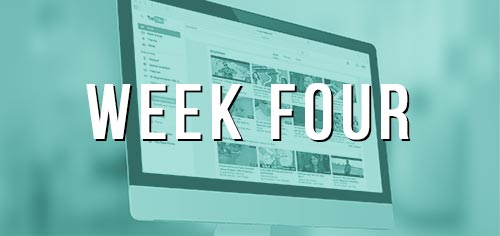 WINNING WEBSITE & SOCIAL MEDIA SUCCESS
October 8, 2020

It's awesome having a Thriving YouTube channel. What could be better than that? Coupling it with your Winning Website. This is a website that is built to generate prosperity for you. Here you will learn the keys to a successful website.  And most importantly how to scale your business. So that you can stop trading hours for dollars and that you are building Financial Freedom. Plus, how to use Facebook, Instagram, and Twitter to grow your biz.
I Know What You're Thinking Right Now.
The big elephant in the room is…
"Will this course work for me?" 
The truth is the course will work for you. But you have to DO the work. The more you PARTICIPATE the more you'll get out of the course. There is no such thing as overnight success to a Thriving YouTube Channel. Like anything, it requires a commitment. YouTube is a marathon, not a sprint. Those that achieve greatness with YouTube; put their heart and soul into their work. When you apply my techniques and success strategies, you will create a path to lasting results.
The second big elephant in the room is…
"I am too busy for this course."
That is why you'll have a LIFETIME ACCESS TO THE YOUTUBE INSIDERS! And this is a HUGE BENEFIT because you can study at your own leisure and come back to the course again and again. This will greatly help you because your growth will be exponential. Each time you use the course it will help you go to the next level. The most successful participants use lifetime access and refer back to this course again and again for MAXIMUM RESULTS.
 The third big elephant in the room is…
 "I am too shy to be on YouTube."
 You may be surprised to learn how quiet I am in my personal life.  Personally, I'm an introvert. I don't seek out the spotlight.  I don't even wear make-up most of the time. And the truth is many of you have important work to do on YouTube!  It's your mission. There are people WAITING for YOU. Please don't deny them because of your introversion or shyness. It's okay. I got your back! 
Register now and get your gifts valued
at well over $1997 for FREE:
| | | |
| --- | --- | --- |
| October 22, Noon ET | October 29, Noon ET | November 5, Noon ET |
Interactive Live Training with Kelley
Every participant's website and YouTube channel will get personalized attention!
I'll check in with you, follow up on all the key points I shared with you, and make sure that all of your questions are answered.
 You'll have an opportunity to have your questions answered, get specific guidance from Kelley, and bond with other participants. With this course, you're not just getting knowledge, you're getting a whole community of fellow YouTube Creators with whom you can collaborate and grow your channel. You'll be able to share your epiphanies and successes along the journey.
PLUS ALL OF THESE EXTRAS!
What would a great life be for you? Do not think about it. Feel it. How does a great life make you feel? Play with the idea of a great life. Dare to Dream of manifesting your Great Life! As the Phoenix rises from the ashes of the past, you too can recreate yourself and make a fresh start. You can experience a Brilliant Breakthrough. You can learn to stay on the path even when the road twists, turns, and has obstacles. 
A $55 Value
FREE with your registration
HEAL YOUR MONEY BLOCKS PROGRAM
Your Money Mindset is the biggest factor in determining your ability to build or not build abundance. Money gives you freedom. It allows you to hire great people so you can grow your channel and biz. You will learn how to upgrade it. Because it's not enough to be talented and gifted on YouTube if you are not ready to receive. The Money Blocks Program will help you heal your money issues. 
A $197 Value
FREE with your registration
FOR LOVE OR MONEY PROGRAM
Money is like water—it flows, and as it flows, it nourishes life. We feel happy when it flows our way, distressed when it does not. This program will help use your time and energy wisely to build your thriving YouTube channel.  Your life force energy is more important than money. Because you create your abundance and money from your life force energy. This truth transforms your relationship with money.
A $197 Value
FREE with your registration
THIS COURSE IS NOT FOR EVERYONE
Please consider the following:
If you are looking for a get-rich-quick scheme or want to become an overnight success, this is not the course for you.
Building a Thriving YouTube channel requires commitment and dedication. You need to be willing to invest the necessary time and effort into learning the technology and creating great content.  And doing what it takes to empower your Money Mindset so that you can apply my monetization success strategies. In other words, you do the work and the course will work for you. The more you participate the more you gain from the course. 
And, if you want to learn how to build your brand across the top social media platforms, breakthrough self-limiting beliefs, upgrade your money mindset, couple it with your Winning Website that makes you prosperous. Get tons of personalized support to help you stay focused, succeed in owning a Thriving YouTube channel, and growing your business and so much more, then you are ready to begin your journey to becoming a YouTube Insider and make money with YouTube. 

Investing in yourself can sometimes feel like a risk. I am taking all the risk out of this for you!
You are invited to enroll in our course and try it out for 10 days. If you don't like it, or you think it's not for you, or just aren't satisfied, no problem!
This course has the power to profoundly change your life, business, and prosperity. When you watch all the Training Videos, use the writable Action Guides. Do the action steps and exercises. Participate in the Live Training and Q & A sessions, and connect with other creators. You will build a channel you love and change your life for the better. 
Again, if you are not totally satisfied, simply contact my team and we'll happily refund 100% of your tuition. You risk nothing. You have my promise.
Sound fair? Come on board – let's do this. I have your back!
Start Your Journey With YouTube Success Today
No matter what myths you have heard or what your limiting beliefs are, the truth is this:
The Universe wants you abundant. The Universe wants you successful. The universe wants you happy.
By now, you must realize that, if you keep doing what you have done, you will keep getting what you have gotten.
If you could be successful by yourself, without guidance, without the support, and without the encouragement, you'd be where you want to be now.
And if you have a successful business there is always more to learn. If you can take off your "I know this already hat." I can help you double or triple your income with YouTube.
You can have the life you want and realize your heart's desire. Now is the time to take action.
There is no risk on your part to dive into the YouTube Insiders course because I promise a 10-day 100% money-back guarantee if you change your mind.
I am excited to welcome you to the course; to welcome you to your successful future.
Here's to your YouTube greatness!
P.S. In three weeks from now, will you look back and say "if only" or will you look back and see this moment as "that is when my life changed for the better?" Don't wait a moment longer. Join YouTube Insiders today. Let's Do This. And we'll speak soon!