The Just for Women is the BEST NATAL REPORT ever written. If you want to know your rising sign (ascendant) this report explains it profoundly. The JFW report is created from your date, time, and city of birth. It reaches the true essence of the nature of a woman. It supports her psychological and financial wellbeing. This is an A+ report. This natal report covers every facet of the modern woman's experience. That is who she is. How she appears to others. How she relates to both her feminine and masculine qualities. This report will help you develop the mind. Giving the student the use of intuition for her career path. And great insight into her relationships and power issues. And most importantly the ability to embrace the Divine Self.
Practicing astrologer and author Gloria Star is our collaborator on this exceptional program. She has used her years of counseling experience to help us create a report that interprets a chart from the perspective of a woman living within an ever-changing, ever more demanding world.
Since the middle of the last century, the roles that women are asked to play have changed and are continually evolving. Today, a woman is often expected to carry out the tasks of a career person, a wife, mother, community leader and more – all simultaneously. Determining where to put your energy is not the problem, the demands are usually quite clear; figuring out how to find room enough for yourself, in order to maintain a healthy physical, intellectual, and emotional life is critical to you and to those who depend on you every day.
This is an intimate tour of your natal chart that clearly shows you the full range of talents and resources you possess and may not be fully aware of. In your Just for Women report, Gloria carefully reveals each layer of your complex character to give you access to all of your strength and power. This is not just an intellectual exercise it is an empowering journey that can invigorate and energize your life. 
Gloria Star has used her years of experience to create Just for Women, a natal report that covers every facet of the modern woman's experience: who she is, how she appears to others, how she relates to feminine and masculine qualities, developing the mind, using intuition, career and path, relationships, power issues, and embracing the divine self. Gloria's insights into feminine psychology come out of her many years of counseling work and astrological writing. The report includes 13 sections.  This is a huge report filled with tons of personal knowledge for you a typical report is about 30 to 35 pages.
Just For Women In-depth Personalized Natal Report only $19.97
And includes your Power Issues: (Sex, Money, and Control)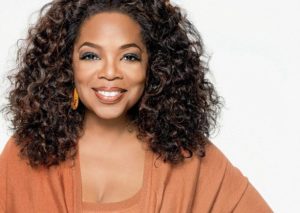 Click here to view Oprah Winfrey's Just For Women report
Or click on the image to view Oprah's personal report
"As a woman, I am wary of products created and marketed for women – as if they're saying that just because we are women we all like and want the same things. But, I read my Just for Women personal report and I was hooked! Never have I read an astrological report that was so accurate, intelligent and sophisticated. Each report is as unique as the person." –Carrie Arbor Michigan
"Exploring the journey of the nature of Woman through time, this report exposes and transcends power politics that have suppressed the female nature throughout history. Written with integrity, Just for Women reaches the true essence of the nature of woman, supporting her psychological, spiritual, and emotional being.
This is an A+ report." –– Michael and Jeanne Baruch, Awakenings, Inc.
 🎁 The Personalized Just For Women Report makes for a great gift. 🎁
*****Your sales receipt reads "order complete," Which means that we have your payment and NOT your report. My assistant has to enter your birth date information into the program to create your Personalized Just For Women Report. This can take up to 72 hours.**************
******Your Just For Women Report will be emailed to you with the email address you used to purchase please check your spam folder if not received in 72 hours. Make sure to check your payment email for that is the one we will use.*******
Please contact my assistant with your questions at orders@kelleyrosano.com
And please check your SPAM FOLDER first
All reports are nonrefundable