Buy all four reports for the price of three and save $19.97 
The Money Report
Your Money Report is a unique and original report that highlights the riches inherent in your natal birth chart. Each report is custom made from your date, time, and city of birth.  It highlights some of the indicators in your natal horoscope that point to your inborn relationship with money. What makes you feel abundant. How do you feel wealthy? What do you need in your life that is of true worth? Also are you able to attract material prosperity if it is indeed important to you?
The Money Report includes:
Your Money Temperament (Sun, Moon, and Ascendant in Signs).
Your Relationship with Money (Venus in Sign).
Your Personal Income (2nd House Cusp Sign and Rulers, 2nd House Planets).
Your Shared Income (8th House Cusp Sign and Rulers, 8th House Planets).
Your Fortune (Part of Fortune in Sign and House).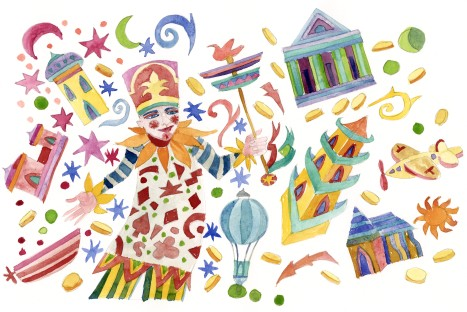 Click  here to view a sample Money Report for Marilyn Monroe 
Or Click on the Picture to view Marilyn Monroe money report. 
Modern Natal Birth Report
 Modern is an all-purpose interpretation birth chart report that includes:
A brief introduction to the concepts of astrology.

Life goals—the Sun and Jupiter in the signs, houses and soft and hard aspects, with easy-to-read introductions.

Home—the Moon in the signs, houses and soft and hard aspects, with an easy-to-read introduction.

Education and communication—Mercury in the signs, houses and soft and hard aspects with an introduction.

Relationships—Venus in the signs, houses and soft and hard aspects with an introduction.

Motivation—Mars in the signs, houses and soft and hard aspects with an introduction.

Career—Saturn in the signs, houses and soft and hard aspects, and the Midheaven with an introduction.

Creativity and originality—Uranus and Neptune in the signs, houses and soft and hard aspects with an introduction.

Challenges in life—Pluto in the signs, uses with an introduction.

Purpose and joy—The Ascendant in the signs and houses with an introduction.

Conclusion—This report has been written so that it can be easily understood by astrologers and the general public.

The astrological section headers can be switched on and off for easy reading. And if you have your own preferences then you can edit the text yourself.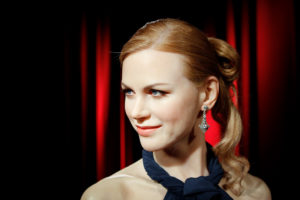 Click here to view Nicole Kidman Natal Birth Report 
Or click on the image to view Nicole's personal report
Customer comment:
"The modern version of Personalized Natal Report is great for customers and those folks who are curious about their charts and want that 'first-time look' to see what it is all about. It is easy to understand and will not scare away the novice. For students of astrology, it gives you a clear indication of how a chart should be read for a client. I can highly recommend this program. Stephanie has done a great job." — Carol A Wiggers, Horary Practitioner Diploma Course JustUS & Associates Publishing.
The Health and Well-Being Report
Health and Well-being is an insightful astrology report with tips about diet, exercise and healing modalities. This wonderful report helps you identify and transform imbalances of energy and negative emotional patterns, as well as discover ways to boost your self-esteem and discover renewed energy and purpose.
The report contains:
Your General Temperament: Balance of Elements and Modes.

Your Emotional Health: Moon in the signs.

Your Spiritual Essence: Sun in the signs.

Your Vitality, the Life Force: Sun in the houses.

Managing the Physical Demands of Living: Aspects to the Sun.

Your Physical Body and Energy: The Ascendant.

Strengths and Sensitivities: Planets in the 1st House.

Inner Needs and Outer Experiences, Finding Balance: Ruler of the Ascendant, Plus Aspects to the Ascendant Plus Aspects of the Ruler of The Ascendant.

Work and Health, Managing the Impact of Stress: Planets in the 6th House Plus Ruler of the 6th House.

Limiting the Impact of Chronic Stress: Planets Aspecting the 6th House cusp.

Physical Energy and Exercise: Mars in the signs and houses.

Healing Solutions: Chiron in the signs and houses.

Key parts of the body.
Author: Michele Finey
Illustrations: Kay Steventon
Customer Comment:
"I thoroughly loved reading my Health and Wellbeing Report. It was very accurate in regards to my temperament; in fact, it was like reading my own life's biography. It clarified for me those areas in my life that I have been trying to understand. It confirmed what I had always thought to be true and revealed ways to improve my life and health. Amazing!! " –Dianne Horvath, Chinese Medicine Practitioner.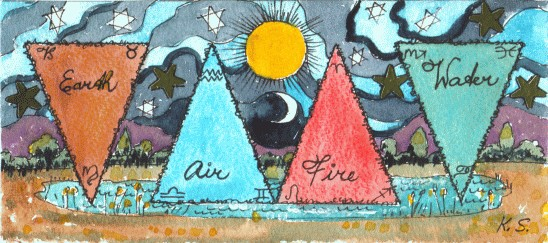 Click  here to view a sample Health & Well Being Report for Tom Hanks 
Or Click on the Picture to view Tom Hanks Health & Well Being report. 
The Solar Return Report
Some people celebrate the New Year on January 1. Nothing wrong with that, but if you want to celebrate your personal new year, look to your Solar Return. In life we call it Happy Birthday, in astrology every year when the Sun returns to your exact degree at birth, you are in a new Solar Return. The Solar Return chart reveals where your energy will be focused for the year (birthday to birthday). Solar Return reports evaluate and interpret the major themes for the forthcoming birthday year. The Solar Return report holds a wealth of information in providing you answers about your life direction, personal and professional opportunities for the upcoming year. It is an overview picture of your personal landscape for the solar year.
This annual forecast report includes;
An Introduction to Solar Returns explaining the concept of an annual forecast birthday chart.

This Year's Major Theme (The Ascendant, Sun in House, Sun Ruling House, Aspects to Sun).

This Year's Personal Matters (Moon in House, Moon in Sign, Aspects to Moon, Venus in House, Venus in Sign, Aspects to Venue).

This Year's Challenges (Mars in House, Aspects to Mars, Uranus in House, Pluto in House).

This Year's Lessons (Mercury in House, Mercury in Sign, Aspects to Mercury, Jupiter in House, Aspects to Jupiter, Saturn in House, Aspects to Saturn).

This Year's Journey (Neptune in House, Aspects to North Node).
If you are new to reading your Solar Return report. The chart for your Solar return may fall on the day before your actual birthday. That is because it is based on the Sun Returning to your exact degree at birth. And this year or next that may happen on the day before. For instance, my date of birth is August 23 but my Solar Return always falls on August 22. Also please note: your Solar return report is NOT your natal birth chart. Your Solar Return has its own chart that is in effect for one year.  Your natal ascendant has not changed. Your natal chart has not changed. That is why the report shows your two charts side by side. Your natal birth chart is to the right and the Solar Return chart is to the left. The Solar Return chart is in effect for approximately one year. It does not replace your natal ascendant, or natal birth chart which is yours for life.
Also, you MAY feel the effects of your Solar Return three months in advance of your birthday and three months after your last year's Solar return. Solar returns are very powerful. And Solar Returns overlap each other like a Full Moon as one Birthday is coming into effect it is waxing. As the other is fading it is waning. For instance, if your birthday falls on January 1, you can feel its effect starting October 1. And that Solar return that happened last year can still be felt until April 1 of this year using this example. 
Customer Comments:
"Thank you for sending the Solar Return Report. I have read it and found many points that are so right on that I wonder if you have been following me around all year!" – Stephanie Clement, AFA President
"Beautifully written report, with lots of content to think about!" – Linda Layton, Astrologer
"Thank you. I did find the report to be very comprehensive and very reflective of my experience for the year so far' – Dy Cooke, Astrologer
"I love your writing, your products and the heart you put into them. The report looks and reads brilliantly, it's wonderful advice and the artwork is lovely – a great addendum to our Solar Fire toolbox!" – Lynda Hill, Astrologer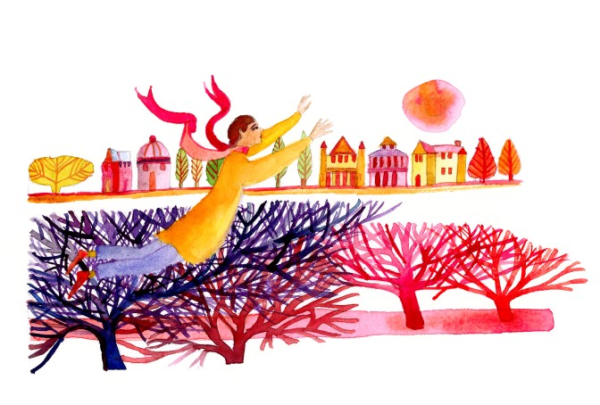 Click here to view a sample Solar Return Report for Jeff Bezos 
Or Click on the Picture to view the Jeff Bezos Solar Return report. 
🎁The Personalized Report Bundle makes for a great gift. 🎁
*****Your sales receipt reads "order complete," Which means that we have your payment and NOT your report. My assistant has to enter your birth date information into the program to create your Personalized Report Bundle. This can take up to 72 hours.**************
******Your Personalized Report Bundle will be emailed to you with the email address you used to purchase please check your spam folder if not received in 72 hours. Make sure to check your payment email for that is the one we will use.*******
Please contact my assistant with your questions at orders@kelleyrosano.com
And please check your SPAM FOLDER first
All reports are nonrefundable.