I got out of the corporate world years ago. There were many reasons why I wanted to work for myself.  I can focus on what work interests me the most. My pay isn't dictated by salary grades and company earnings. I can set my schedule however it suits me. What's not to love?! But the main reason I left was that I wanted to be surrounded by people that were HAPPY or at least seeking to better themselves. Day in and day out, I was going to work with people – and let's face it – mostly women who wanted to complain about everything and gossip nonstop. "Did you hear what so-and-so said at the meeting?" and "Can you believe he did that?" 
Every day I left the office exhausted by other people's problems. And, when I say problems, I don't mean "what so-and-so did." I mean all the petty people that are more interested in what others do, and all the while they're doing NOTHING productive themselves. Talk about hypocrites.
When you focus on other people, you put the blame everywhere but yourself. And none of us are blameless. No one in this world is perfect, and you know what?! Perfect is boring anyway. Next time you have the urge to start airing someone else's business, remember that: PERFECT IS BORING. Save your energy and focus on the positive. Positive thoughts and words will raise your vibration. The truth is you make the most negative karma by what comes out of your mouth. Negativity will always bring you down. Spending your energy for one moment thinking ill of someone else is like volunteering to be burdened by irrelevant problems. Who needs other people's crap? Let them deal with it themselves. Focus on you. Love you. Heal you. Be your own best friend. Be your BIGGEST FAN. 
Think of how much extra time you'll have, if you pledge to focus on yourself and let other people and their problems fall by the wayside. Remember to BE KIND to yourself as well, though. Just as you will no longer speak ill of others, you can no longer speak ill of yourself.
No more putdowns about your weight or your hair. No more sarcastic comments about your weaknesses. And no regrets, please. Live for today. Just positive vibes. You can do this if you are present. I've run into so many people over the years that are their own worst enemy. Just think what you could accomplish if you were your BIGGEST FAN instead of your biggest enemy? Celebrate what you do well. Celebrate the effort. Don't beat yourself up at what you struggle at. Not everyone can do everything well, and – I'm going to repeat it – PERFECT IS BORING! You're not perfect, and you're not boring. You've got unique talents that need nurturing. There is only one of you. You are not replaceable. What would you be doing if you were ten times bolder? What is that dream in your heart? Does it whisper to your soul? 
Start celebrating what you do well (and forget what you don't). And I promise your confidence will SOAR. What would be the first thing on your list to accomplish, if you had the courage to take on anything? The sky's the limit! Would you learn a new skill? Start a new business? Go back to school? Begin a new love relationship?
In my Academy, I've made it my goal to help both women and men learn how to break through money blocks. Build self-confidence, and create the businesses of their dreams. It's my passion, and I too want to help you. I've got a free webinar coming up where I'm going to reveal some of my YouTube SECRETS and how YOU can be a YouTube-preneur, too!
Back in the day, before I came onto YouTube, I was feeling kind of stuck. I had been in my practice for 17 years. But I had lost that loving feeling.  And I was clueless as to how to get it back. I was at the point where I had nothing to lose.
Because I was going nowhere fast, I thought maybe it's time to try something new like YouTube. It was the answer for me. Because it gave me a new passion and direction. YouTube INJECTED NEW LIFE into me and got me out of my doldrums. If you too have been wondering what your next move is, or you're feeling stuck, if you have been feeling ready for something new in your life and work such as a new path and passion, YouTube could work for you too! There are so many ways that you can use it. Maybe you want more exposure for a cause, charity or nonprofit. Or maybe you want to create a community around a hobby. Do you dream of financial independence or becoming a YouTube Superstar? Whatever your goal is, I can help you make it happen. Your best is yet to be. 
Sign up here to be notified as soon as the webinar date and time are announced.
I'd love to see you there!
Live your wildest dreams,
Kelley
XXX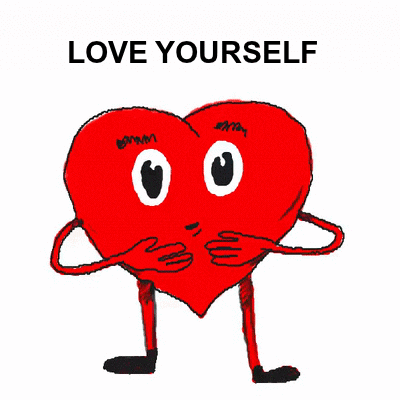 PS. I'm excited to announce I've also got an exclusive new report bundle in my shop! I've gathered my four bestselling reports and bundled them, so you save 25%. The bundle includes The Personalized Money Report, The Solar Return Report, The Health and Well Being Report, and the Modern Natal Report. Click here to learn more about this deal.