Who's ready for an AMAZING 2021? We all deserve it. We all get the same exact 525,600 minutes in 2021. It's how you approach them that matters.
As of December 21, we've entered a whole "New Aira." Air signs rule the mind, and we're in a new 140-year cycle in the Air Signs (Aquarius, Libra, and Gemini.)
NOW is the time to use the power of your mind to soar to new heights. It could be new heights in your career, a new business, a new relationship, or anything you're looking to achieve. What does your heart desire?
If you're ready, jump in with both feet!  
For some, though, jumping in sounds completely overwhelming. Friends and even some of my family members feel a little bit scared to make any big moves right now. I keep hearing, "but we're in the midst of a pandemic!"
This fear is all the more reason to jump in. Some folks will wait until they feel safe. Others see the opportunities all around them move ahead while the afraid people are waiting.
My own cousin is one of those people that is afraid. I completely understand where she's coming from. She's been talking about making a career change for eons. She wanted to start her own Reiki business. And she was just about to launch last spring when the pandemic hit. So many people have had to put their life on hold.
Instead of moving forward in her new career, she stopped all forward momentum. The kids had to be situated with their new homeschool routine. She also focused on keeping her essential worker husband healthy. Plus, even though she didn't love her current job, she still needed to transition to work from home and get her tasks done in a more chaotic environment. God bless everyone with young children at home. I know how that feels. 
COVID has been a lot for all of us to deal with. It stopped many of us in our tracks. I see it first-hand all around me. My life too was turned upside down. Life has been so weird. Now that the vaccine is slowly being distributed. We can start to plan again. This is good news.
So, how do you find your way to start again when you're not 100% sure you even should start?
My cousin is feeling this firsthand. "I feel like a failure, but I just want to keep my family healthy," she told me. And she should focus on her family! Good health is the most important goal. But there's no need to feel like a failure or like you're not reaching your goals.
Here's what I recommended to her: start small.
I know, recently I talked about going BIG, but if all you can muster is waking up and getting through the day, then start small.
Here's how to start small: by working on your growth mindset and what I like to call the 1% rule.
Let's talk about the 1% rule first. Start by being just 1% better each day. It's as easy as that. Think about it. Let's say your goal is to read more in 2021. Reading only 1% more is probably reading about twenty or thirty more words on that last page. I'll bet you can handle that.
If your goal is to change careers and start your own business like my cousin, maybe all you do is one tiny task. It could be Googling how to build a website and bookmarking a resource to read later. Or, maybe finding yourself an industry podcast so you can listen the next day while cleaning up the kitchen.
Progress isn't a giant leap. Progress comes when we stay with something for days, weeks, and months at a time. Even just 1% is progress.
"You don't have to be great to start, but you have to start to be great."

—Joe Sabah
The second thing you'll want to work on is your mindset. Remember when I told you my cousin was horrified about starting anything significant during a pandemic?  
When I hear these kinds of statements, I always ask why. She told me she had enough on her plate with the pandemic. I get where she's coming from. It is overwhelming. BUT, learning to focus your mind on your success instead of your roadblocks will change your life.
I promise it's that simple.
That's why I created the Thrive, Prosper, and Transform program. In this program, I show you how to Upgrade Your Prosperity Mindset. It is your biggest asset. This is a jam-packed self-paced program. Where I share my best strategies for building a life you truly desire and move past your fear. You do this by taking small bites out of the giant elephant in the room. 
I grew my business from an idea to a thriving YouTube channel by harnessing the power of my mind and taking action. Believe me, I was scared, shaking in my boots to put myself out there on YouTube. I thought, "what if they hate me?" "what if this doesn't work?" I had a strong mixture of emotions. I was both excited and scared. Looking back, I am so grateful that I mustered up the courage to take that risk. The truth is if I can do it you can too! 😊 
This was my intention for creating this program because I don't want anyone to miss out on making their dreams come true. In addition to the amazing training video, you'll receive to overcome your challenges and breakthrough to the Next Level I also included these valuable tools: 
A wealth-building Action Guide so you can work through the lessons taught in the program. 
The Prosperity Roadmap Exercise to create your own path to financial freedom and put your plan into action.  
22 Attraction Principals Audio Program & Action Guide to help you to achieve anything you want. 
The Extreme Self-Care Audio Program & Action Guide designed to improve your health, well-being, and vitality. 
A Guided Meditation to work with your subconscious mind and bring forth your New Life, new biz or job and relationship. That is brewing just below the surface. 
PLUS, I include FREE access to my private Facebook Group (The KR Power Players), where we can continue our conversation. And you'll get personalized attention from me. It's your chance to stay focused on your goals today in your future.  
Want to learn more? Click here to Thrive, Prosper & Transform Your Life
To your prosperity and abundance!
Love,
Kelley
XOXO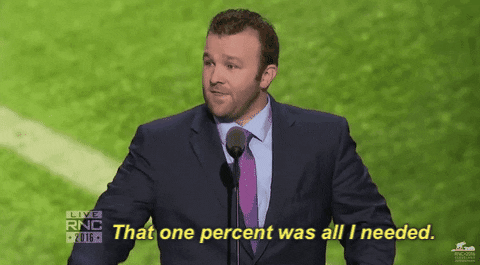 PS.
Here's that link again to the Thrive, Prosper, & Transform Program. So, if you've been feeling stuck or unsure where your life is going. Or you'd like to upgrade Your Prosperity Mindset to increase your abundance and make more money. This is the program for you.
The Personalized Report Bundle is also a great way to learn about your innate talents, abilities, and how you may get in your own way. It will also show you what is on the horizon for you in the next year. Plus, you'll save 25% off the individual report pricing.
The Just for Women is a custom-built natal report. It reaches the true essence of the nature of a woman. It supports her psychological and financial wellbeing. This is an A+ report. This natal report covers every facet of the modern woman's experience. It will help you develop the intuitive mind for her career path. And great insight into her relationships and power issues.