2020 is drawing to a close. AMEN! We're all excited for this year to end. Whether you've lost a loved one, lost a job, or just lost your cool a few times in COVID madness, we're all glad to be done with a year that's tested all of us like never before.  
I was reminded of this recently catching up with an old high school friend over a long-overdue phone call. She's barely been working since March. As a full-time waitress, she worked when work was available. Restaurants have been take-out only a lot of the time. And then when they are open, they're slower than usual, so not all servers are needed. She's tried to find other work, but so has everyone else, so it hasn't been easy for her and her two kids. 
We had a long chat before we landed on the holidays. My friend told me she's been going crazy buying Christmas presents this year. "At least the kids will have a good Christmas," she told me. The mama bear in me understood. All our kids have been through a lot this year. So, I understand wanting to have the biggest, most memorable Christmas ever! And I do believe those kids did have a fantastic Christmas morning. They got some pretty amazing (and expensive) gifts.
At the same time, the coach in me came out wondering how someone on unemployment with no job prospects in the near future would be able to pay off the credit card bills. And would this add more stress to an already stressed-out time? I was a single Mom. So, I have great compassion for her because I know how hard it can be on you. And sometimes it can feel like there are no right choices. 
I kept my mouth shut and tried to be supportive of my friend, but I was left unsettled and torn.  
We all want to make the best of what we have. Sometimes, we don't have much, and throw caution to the wind and GO BIG. And it works out! 
It's been that kind of year when everything gets all pent up until you want to explode. My friend had her explosion in the toy aisle. The emotional satisfaction to bring Christmas JOY and happiness to her kids made it worth the risk. At the start of the pandemic, I went crazy with takeout food and baking to feel comfort. Until I stepped on the scale and saw how overweight I was and screamed NO. I knew I had to change my diet and no more take-out was step one. 😉 
Some of my students went ALL IN and focused on building their thriving YouTube channels. And they are living their new YouTube Life. 
Without taking risks there can be no reward. Calculated risks are the best because, when you do your homework, it takes a lot of the risk out. You need to take risks to grow and evolve. Taking care of yourself is the most important. 
We all have ways of making ourselves feel better amid chaos. It's the new normal. We all have unhealthy vices we turn to from time to time. As I dealt with my own healthy and unhealthy vices this year, it hit home. We're all searching for our own corner of peace.  
And that is what I wish for you. 
I wish peace for you. 
I wish that you won't need to fill yourself with meaningless things or food or mindless TV to feel comfort. 
I wish that you'll find fulfillment in a fantastic new business, product, service, or a new hobby.  
Whatever it is that makes your heart sing, I wish for you to find it in 2021 and GO BIG with it!  
You've got big dreams. I'm guessing you're ready to leave the stress of this last year behind and move forward. YAY!
One good thing that has come out of 2020 is perspective. I know I feel more lit up than ever before to reach more people and change more lives — how about you?  
There are so many positive changes coming in 2021. I'm confident that after surviving 2020, we can look forward to new exciting opportunities in the New Year. Astrology is supporting this, and it will be a great improvement over 2020. I am doing my happy dance. 
I'm currently preparing something that will help us get started and seize 2021 in the most significant way possible. I talked a little bit about it in the last blog. I want to help all of you to Thrive and Prosper. It's all about training your mind. It's going to be an action-packed event. And we'll take a holistic approach of mind, body and spirit for success in the New Year. If you're feeling fired up and inspired to make the most of the huge shift we're still experiencing, then this Live Event is for you! 
Stay tuned for big news about our one-day live event that I'm planning to help us all charge into our new era (Aira) on the right foot. So, we can go get am! 
Love and Abundance,
Kelley
XXXX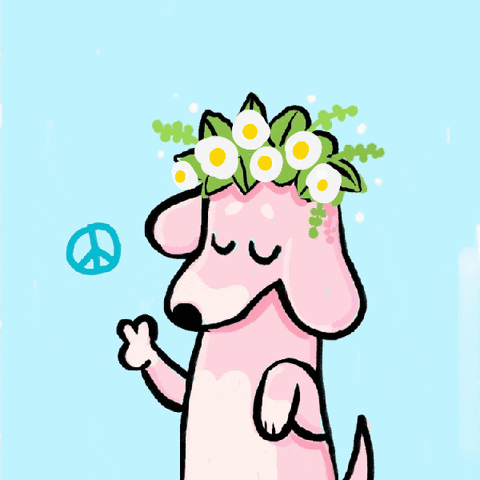 P.S. 
Another great way to start the new year is with a Personalized Astrology Report Bundle. It's a great way to get my four most popular reports while saving 25%. It includes a Personalized Money Report, a Modern Natal Birth Report, The Health and Well-Being Report, and The Solar Return Report. Learn more here. 
If you're focusing on your abundance in 2021, the Money, Astrology, and Your Prosperity Program can help you align yourself with your natural talents, passion, and your Part of Fortune. You will also learn the best time to start a new business, launch a new product, and/or service. Or, you can save 25% on a bundle of astrology reports here including Your Money Report. 
Your Solar Return Report can give you an idea of your year ahead. Some people celebrate the New Year on January 1. Nothing wrong with that, but if you want to celebrate your personal new year, look to your Solar Return. In life we call it Happy Birthday, in astrology every year when the Sun returns to your exact degree at birth, you are in a new Solar Return. The Solar Return chart reveals where your energy will be focused for the year (birthday to birthday). Solar Return reports evaluate and interpret the major themes for the forthcoming birthday year. , w, t